15th October 2005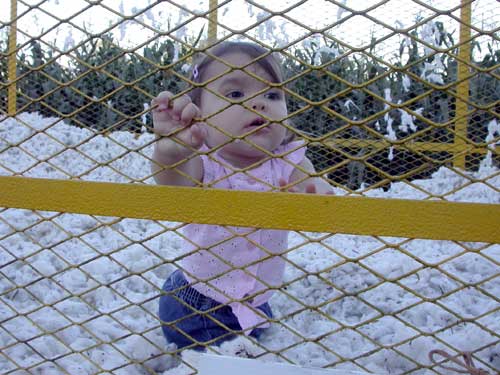 We had a great pumpkin hunt today.
Kristine, Analise, and I joined up with my parents on a
drive out into the Alabama countryside to find Baker
Farm. They provide quite the pumpkin patch experience!
The first fun stop was the Cotton Bounce, where Analise
got in a truckbed filled with cotton, fresh out of the
fields. She enjoyed it, but probably more due to all
the kids bouncing around her.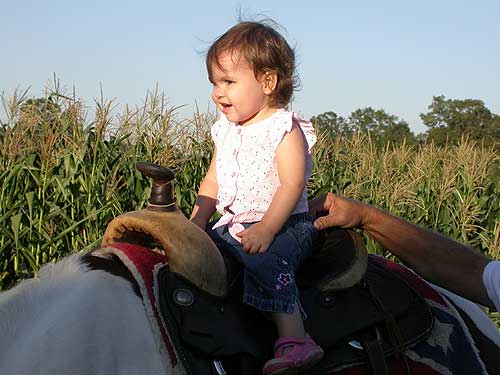 Then we visited the pony, though Analise
was too young for a ride. She was excited to sit for a
bit and pose for a picture! The pony looked just like
the rocking horse in her room, same color, same pattern.
We spent some time checking out the farm
animals – turkeys, ducks and ducklings, chicks and
chickens, bunnies, goats and calves. It was hard to
catch Analise smiles today, but we got a quick one while
she was pumpkin sliding!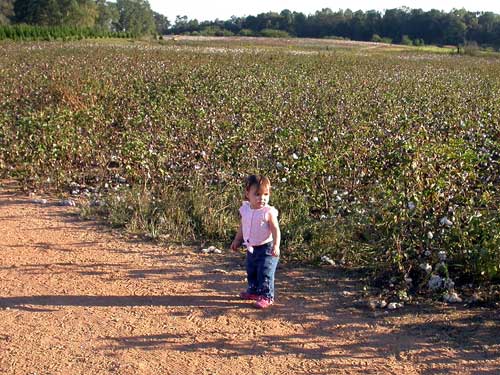 The hay bale maze was very fun, and we
just barely made it through:) Good thing, since were
weren't prepared to camp in the fields! Then Analise
found the kid-sized tractors, and she couldn't get
enough of them. Another highlight of the farm was the
large cotton fields, which were ripe with blossomed
cotton bolls.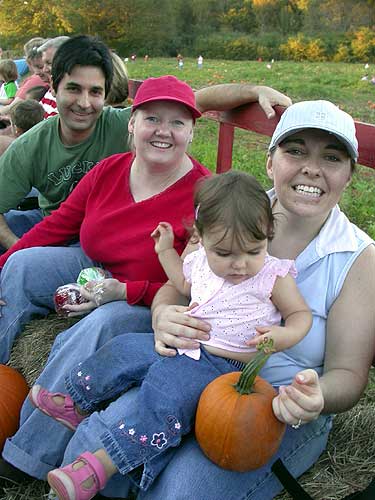 Then we met our friends Steven and
Medley for a hayride to the pumpkin patch. There were
plenty of "perfect" pumpkins, but we found the best:)
Now we're ready for a carving adventure in 2 weeks.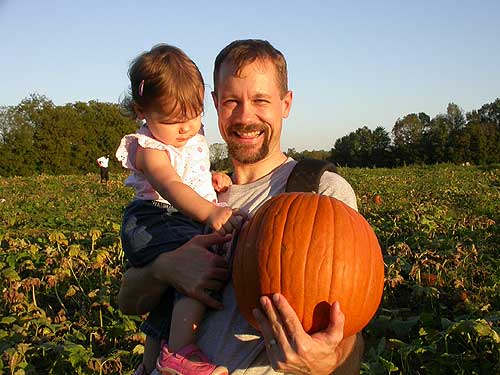 We capped off the evening with a
campfire, freshly roasted hot dogs and s'mores. All in
all, it was a great way to celebrate fall!