25th December 2006
Well, it's Christmas day, and we're having a great time up here in Wisconsin. Not very much snow this year, but you don't need a lot to make a two year old happy. Here's a couple pictures from our Christmas tree cutting adventure. Analise preceeded this adventure by telling Molly the dog, "Come on Molly. Let's go get a Christmas tree." Last night before the Christmas eve service, Analise said three complete sentences in a row: "Come on Molly. Let's go to church. I'll ride on your back."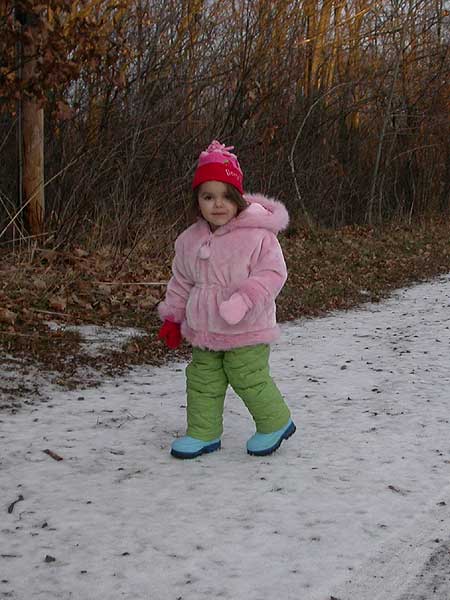 Analise walking next to the snow covered dirt road.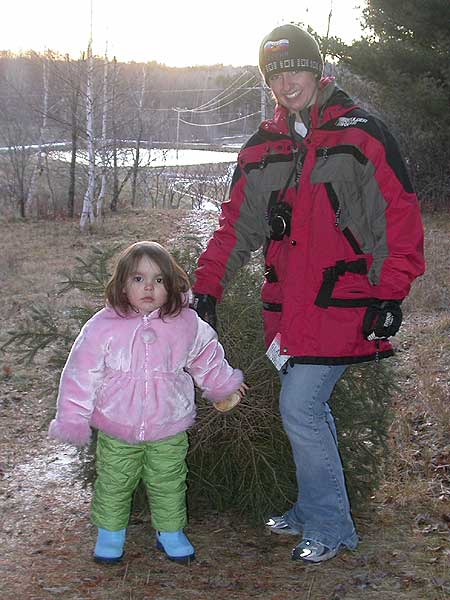 Analise wanted to help Aunt Kat carry the Christmas tree back to the car.
Posted in Uncategorized | 3 Comments »