22nd September 2010
Brian gently reminded me tonight that we have a blog 🙂 Life has just been chugging along, and I keep thinking "tomorrow…" about so many things I've got to do.
But all is well! Life is great, kids are happy, and I am just loving the season we're in.
A few pics (and I have no idea what order they'll post in from my iPhone)… Josiah crashed his bike at the bottom of a big hill, and took the worst of it on his face. Tough guy!
We had a brief visit from my cousin, Kimberley, her husband, Wes, and their sweet girls. The kids were thrilled to play together. Wish we weren't so far apart!
Brian walked both kids to school after our company left. Josiah was in the backpack, and they looked so sweet together, in spite of the bright sun. I love my family!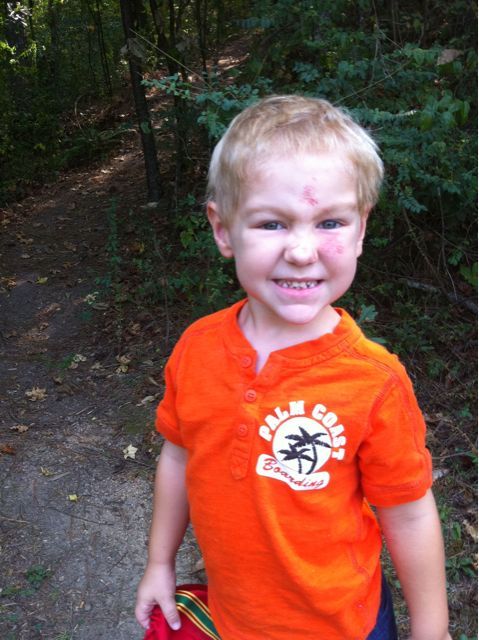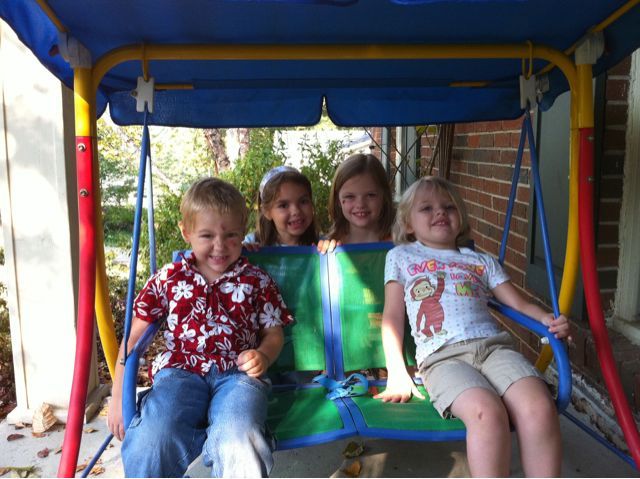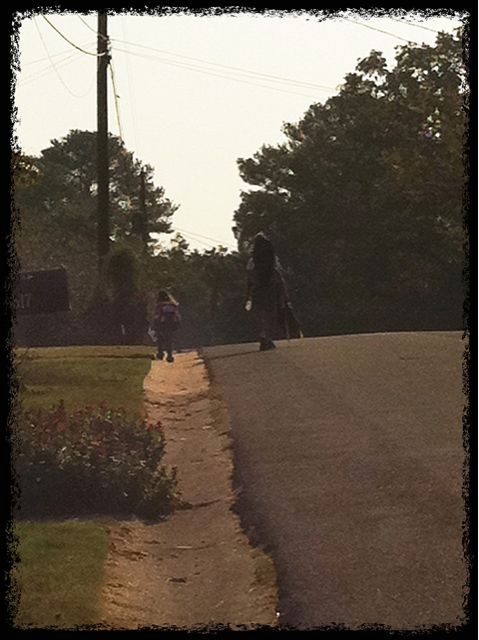 Posted in Daily Grind | No Comments »