28th May 2011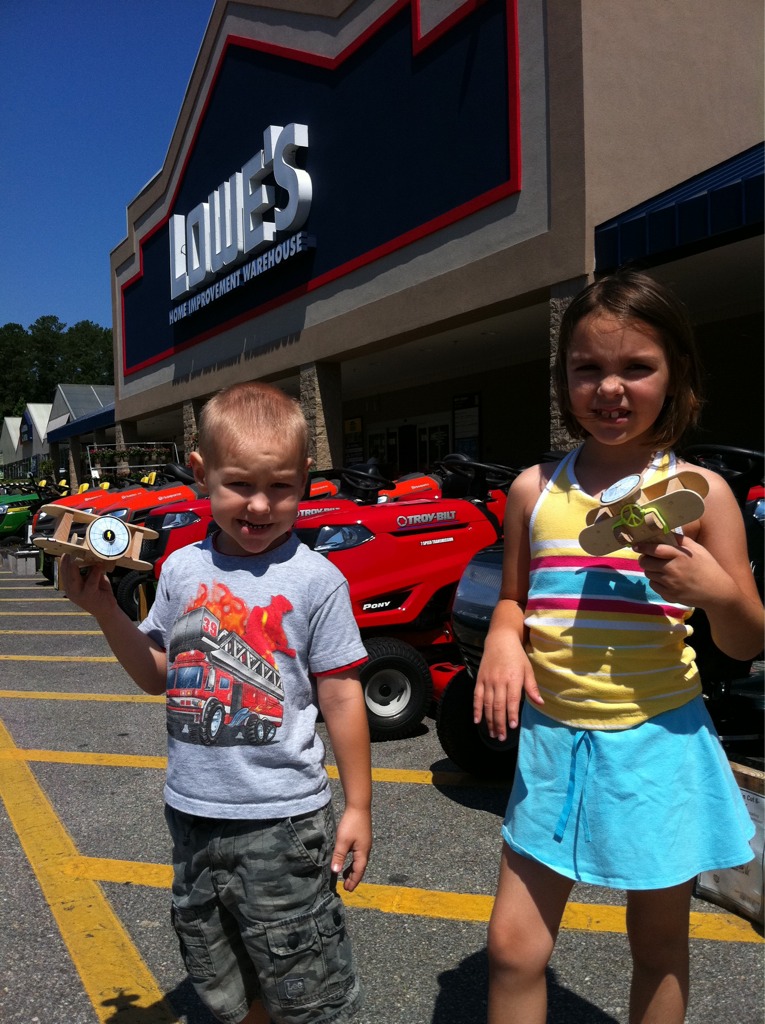 I've heard lots about Lowe's Build & Grow workshop on Saturday mornings, but we've never made it. Today was the perfect day, and it was absolutely the perfect craft project for my creative kiddos. I can't recommend it highly enough… And it's free!
They handed us a bag of pieces and instructions, and amazingly, we worked patiently together. The kids were such great listeners, and they found the right pieces for each step. They got to hammer, and no one got hurt. AND mom even got pictures!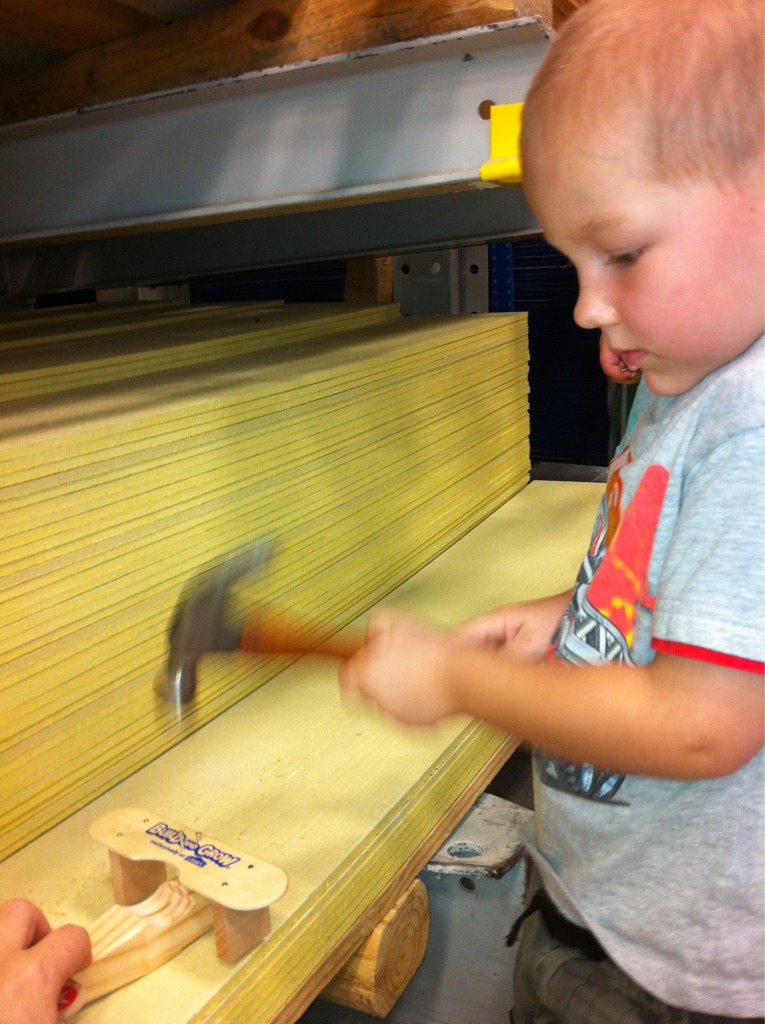 In the end, we had well-made little wooden bi-planes, and we were one proud bunch. We'll definitely be back for another project!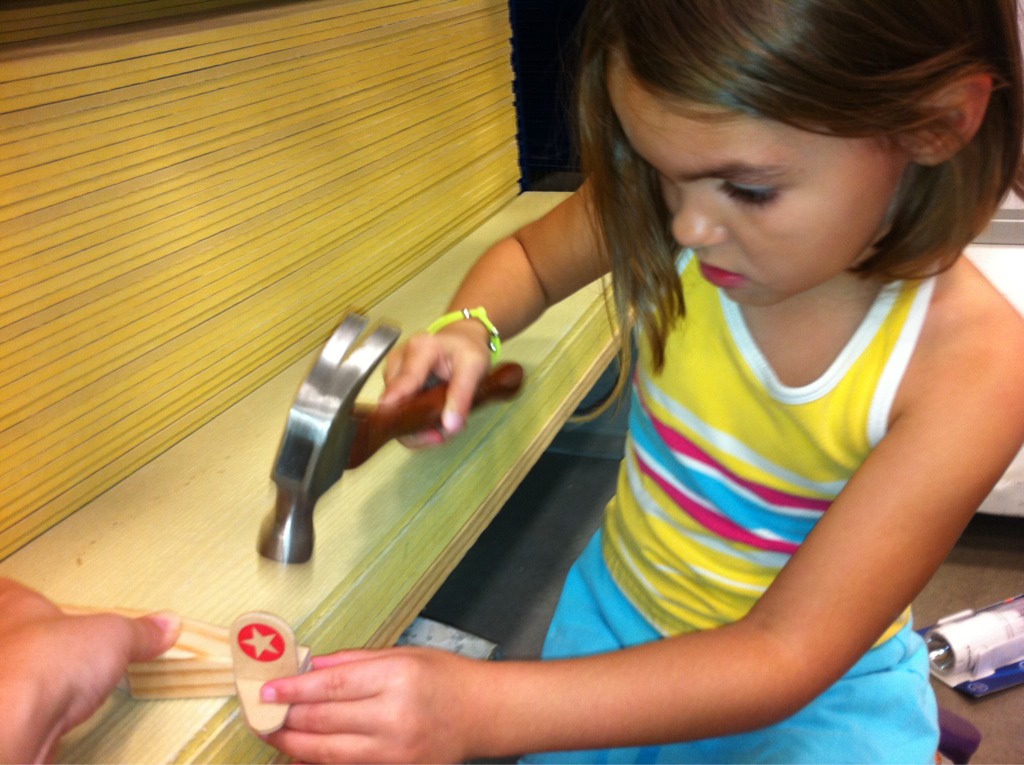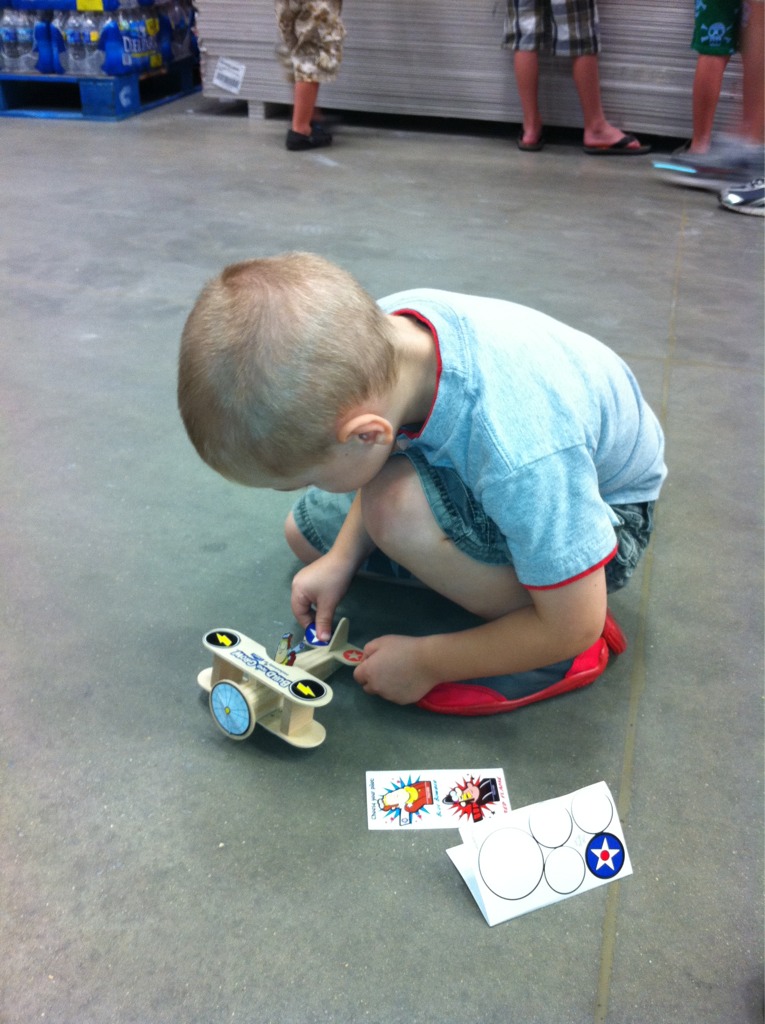 – Posted using BlogPress from my iPhone
Posted in Uncategorized | No Comments »