29th June 2005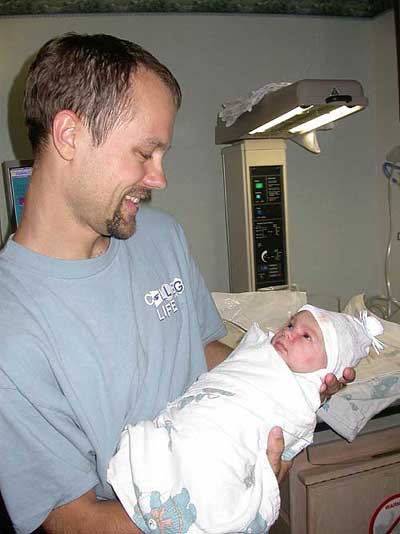 Today is my sweet little girl's 1st birthday! One year ago right now
(4pm), I was dozing in a drug-enduced stupor, while Brian wondered if we were ever going
to have this baby. I'd been in labor for 24 hours already, and Analise would finally
burst into the world at 10pm. I can't believe how much she's changed! Above is a
picture of Analise when she was born, and below is one of her now, one year later.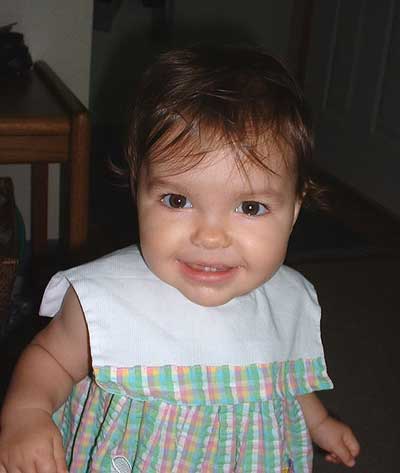 We just arrived home after 2 weeks of traveling and visiting.
I'll chronicle it in another blog soon. Many blessings, y'all!
Posted in Uncategorized | 3 Comments »