17th July 2010
This has been a summer of whirlwind travel! While we were in Minnesota, Brian was asked to attend a conference in Orlando. We couldn't pass up a chance to visit Disney's Magic Kingdom. We left Tuesday, drove 9.5 hours, visited Magic Kingdom on Wednesday and Friday, and "recovered" at the pool on Thursday. I, personally, don't like crowds and wasn't really excited to experience Disney's busy season in 90+ degree heat and 90% humidity. But I kept reminding myself it was "the happiest place on Earth". Armed with great tips from friends and websites (will definitely detail all my thoughts in a post! so helpful!), Beverly, the kids and I rode almost everything (including our favorites several times), learned my kids LOVE roller coasters, met 4 princesses, 3 fairies and The Fairy Godmother, saw the parade and fireworks, and had an all-around fabulous time. In spite of the crowds, I don't think we waited more than 30 minutes for anything. Since I'm typing this on my iPhone, I'll just add a few notes before the pics posted at the bottom…
– The kids were EXHAUSTED both nights after the fireworks and long, crowded trek back to the car (getting home at 11:15 and 11:30). Josiah was asleep standing up when we got back Wed!
– We found Tiana and Prince Naveen from the Princess & The Frog in a gazebo, and I think that's my favorite pic of the kids 🙂 The characters are so sweet about talking to the kids and helping you get a good photo.
– Didnt get a pic, but Josiah got a kiss from Tinkerbelle. When asked how it was meeting the fairies, he said, "I loved them!"
– Analise's one souvenir from us was Minnie princess ears (she was just posing w/ the giant Minnie doll), which she has only taken off to swim this morning.
– Josiah's souvenir was a twirly light-up Goofy airplane, to remind him of his favorite roller coaster, the airplane that crashes through the barn (The Barnatormer). We rode it 5 or 6 times, I think!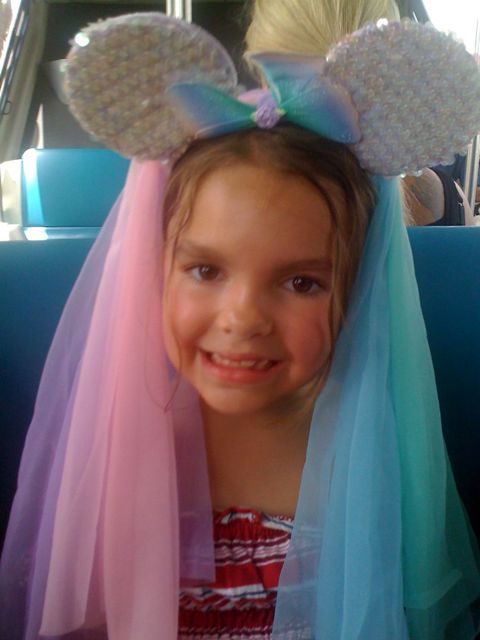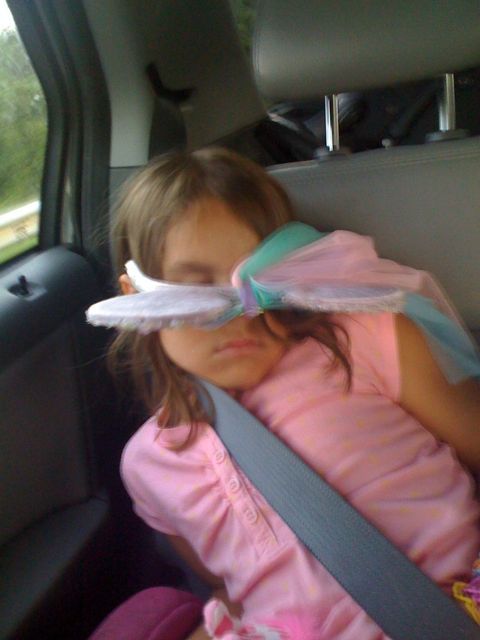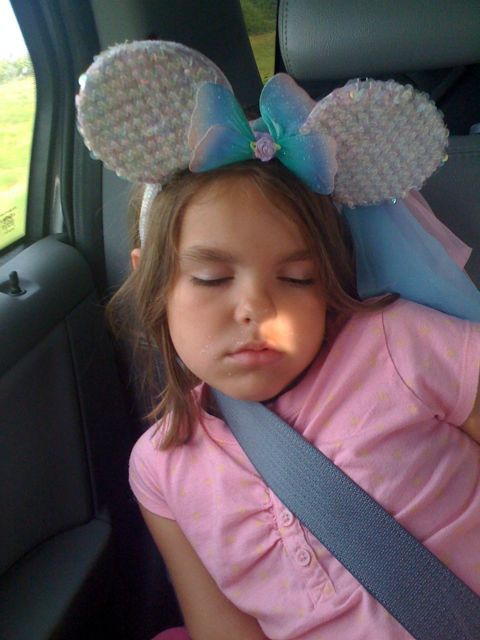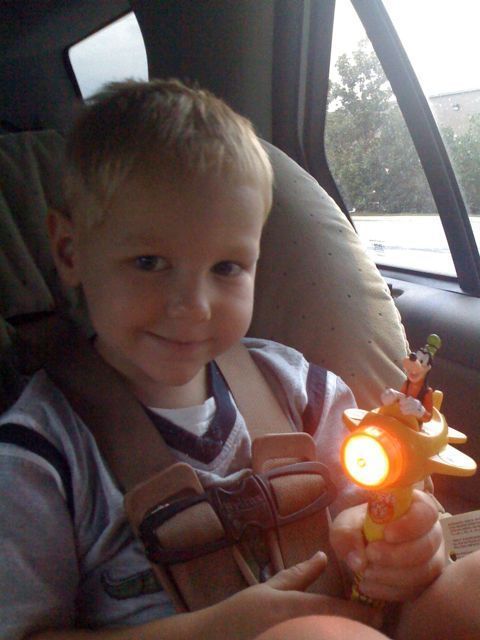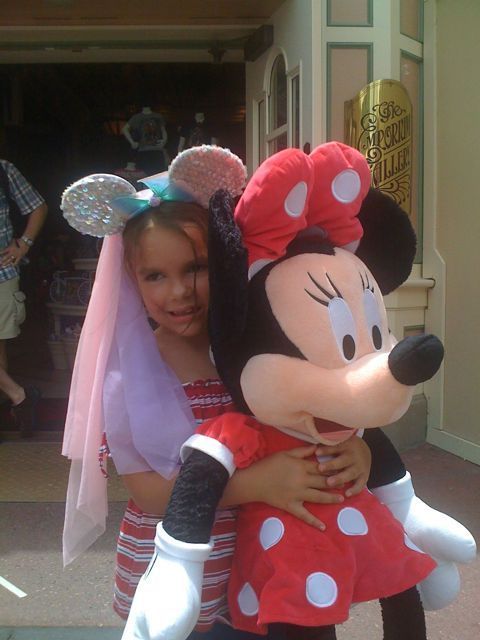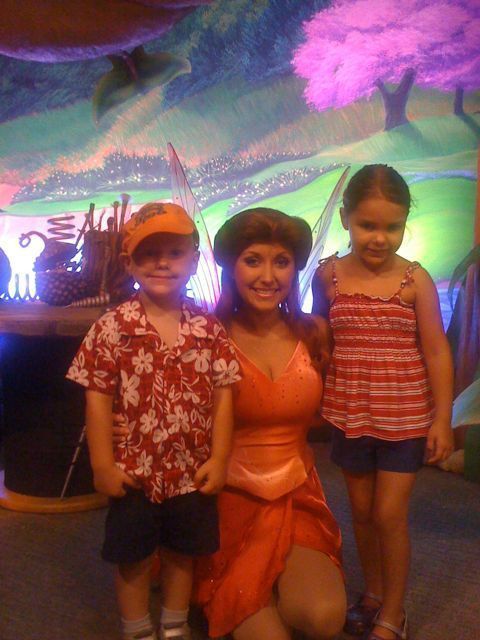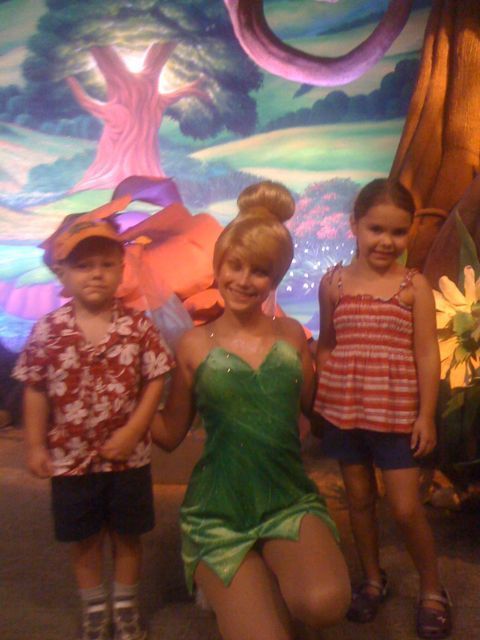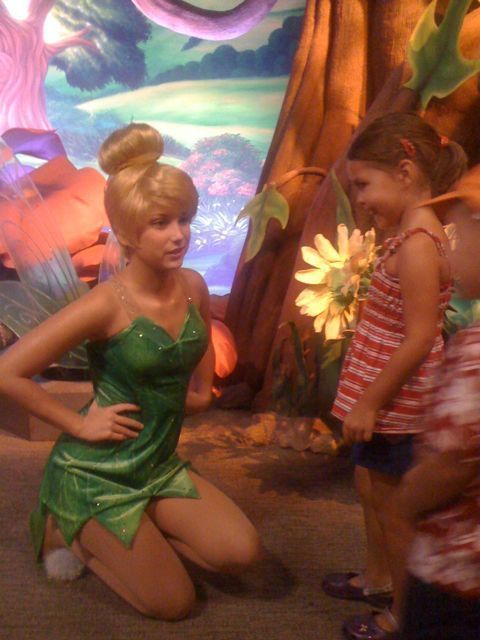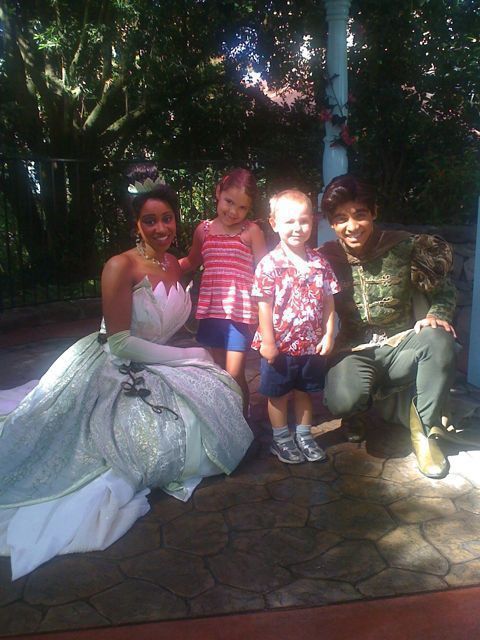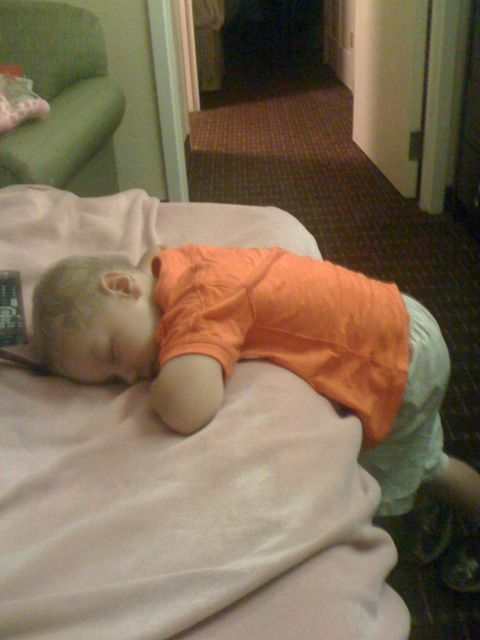 Posted in Travel | No Comments »