30th September 2005
Well, it's a few minutes past midnight, and I've just finally got all three of my exams posted for my students to take online over the weekend … (I like giving take-home tests so that I don't have to waste class time giving exams). I spent a long day at Samford working on the exams. I finally had to leave because it was starting to get dark, and I still had to bike home.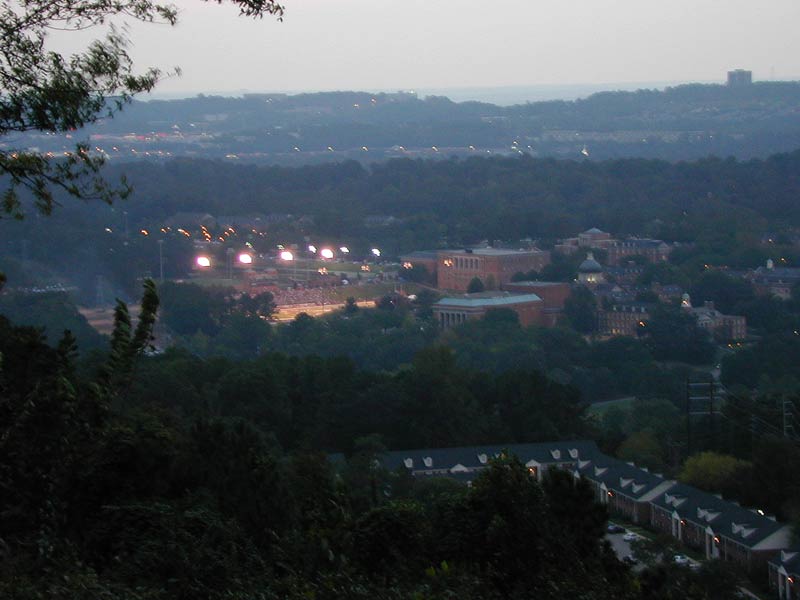 Tonight, Samford had a home football game against Southern Missouri. The game was going to be televised on ESPN-U. As I was biking up and over Shades Mountain, I caught a glimpse of the football stadium with all the Samford fans ready to cheer on the Bulldogs! I think I could actually here the band or something from about 1.5 miles away where I took this picture.
I came home to an empty house; no beautiful wife to kiss and no smiling baby to say "Daddy" and run over and expectantly hand me a Baby Einstein DVD. I sure miss my family tonight, but I'll see them tomorrow up in Minnesota for Robyn's wedding. I can't wait!
Posted in Uncategorized | No Comments »