24th September 2005
Well, we made it down here to Orange Beach, Alabama – and it was quite an interesting trip once we made it to the coast. VERY strong winds and blowing sand and heavy, heavy downpours. I've uploaded a video here of our drive east from Gulf Shores to Orange Beach on Alabama Hwy 182.
Watch our drive in a hurricane or Watch the heavy wind and rain
The picture below is the latest satellite (11:00PM). We are in the very bottomost part of Alabama on the Gulf Coast on the border with Florida as indicated in the picture. When we arrived a couple hours ago, I believe the last of the strong outer bands were blowing through.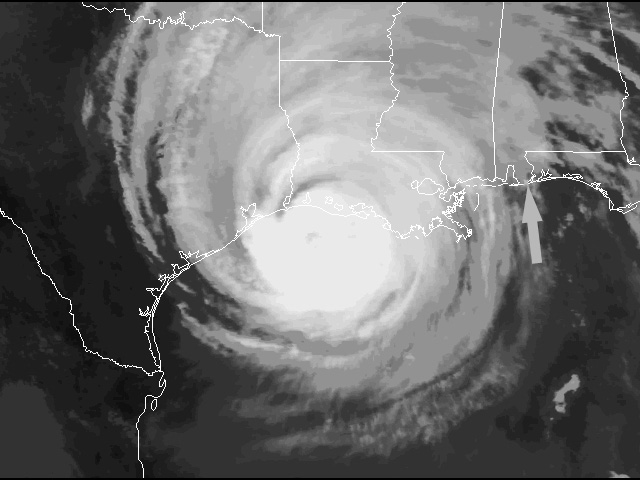 Here is a view of a heavy downpour from our condo window. The wind was blowing the rain sideways at times, and it was coming down quite hard.