31st October 2008
We've had a good busy week of celebrating, culminating in a fun evening tonight.  Analise had her school Halloween-alternative on Tuesday, a Nursery Rhyme/Fairy Tale Parade.  She was a beautiful, sweet Cinderella.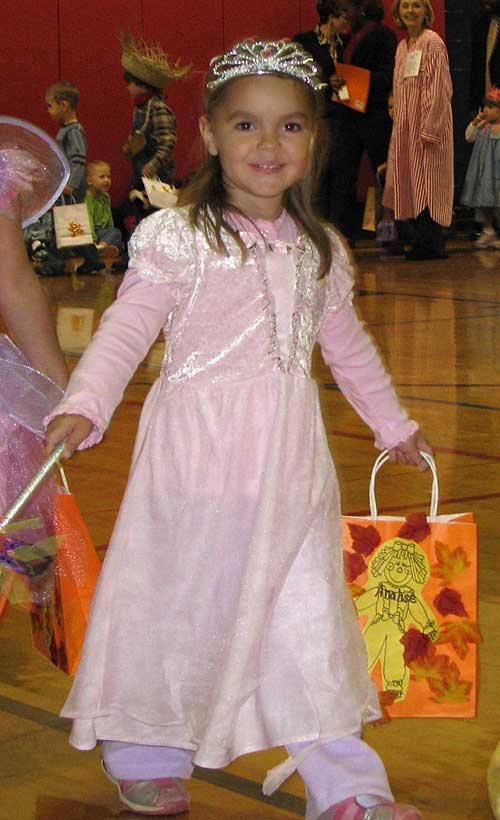 Thursday Analise's preschool class went to a nursing home to sing their fall songs.  They were so cute!  I was happy to drop in and get them on video, and maybe someday I'll piece them together and post them.  We had a festive dinner of jack-o-lantern pot pies (which were very cute, and Brian liked, but I didn't think they were anything worth noting) and spider cookies (oreos with pretzel stick legs and M&M eyes).
Today, I had my weekly bible study (on Beth Moore's Daniel study) with 2 women from church while Analise was at school.  After good long naps, we got dressed up for the evenings festivities.  Lakeside Baptist, Brian's parents church, has a Fall Festival with lots of fun preschool oriented games, bouncy things, free food, and of course, candy.  Oh and a cake walk, at which we won some yummy treats.  We came home early enough to visit a few houses around us with actual trick-or-treating, which was a first for Analise and Josiah, and they really enjoyed it.  A fun evening all around!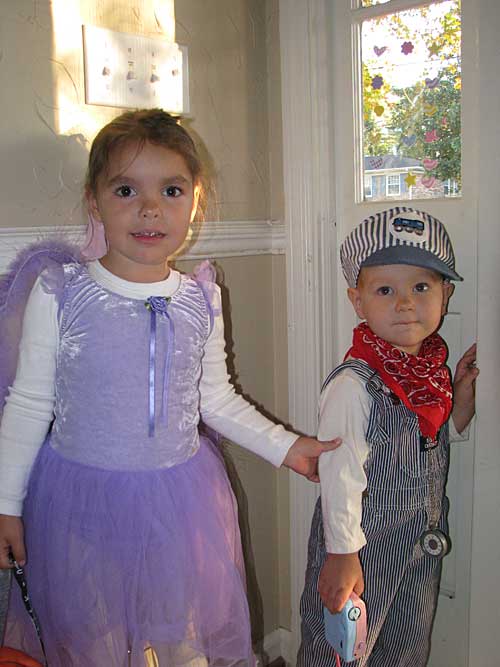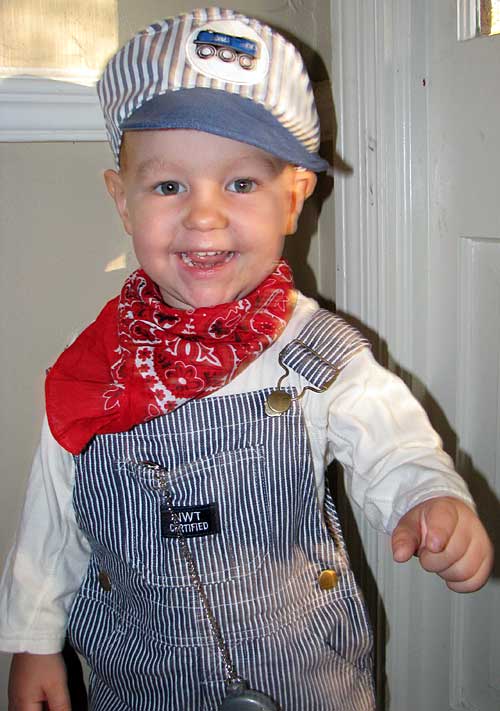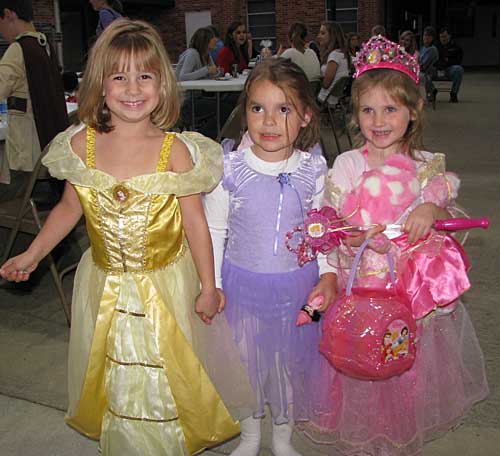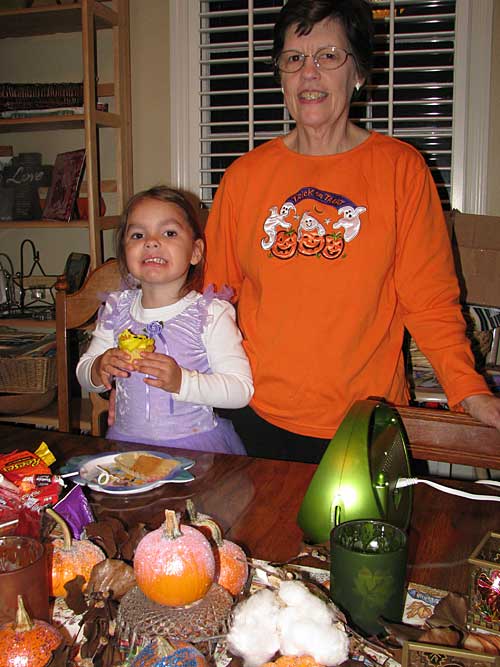 Oh, and this photo below is specially so you can see Josiah's new short haircut.  He looks so much older… and less shaggy!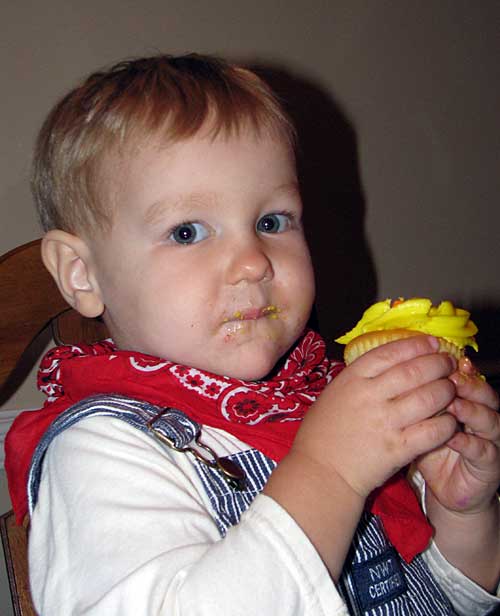 Posted in Uncategorized | 2 Comments »