27th October 2008
The Old Baker Farm is becoming a fall tradition for us.  I remember our first trip with Brian's parents in 2005 with their church for the hayride to the patch, pumpkin pickin', and bonfires with hot dogs and s'mores.  I was newly pregnant with Josiah, and Analise was our little 15-month old pumpkin at that time.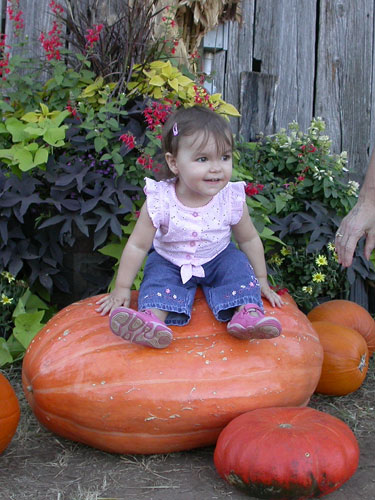 In 2006, we had 2 little pumpkins… Analise was 2 and Josiah was just 4 months old…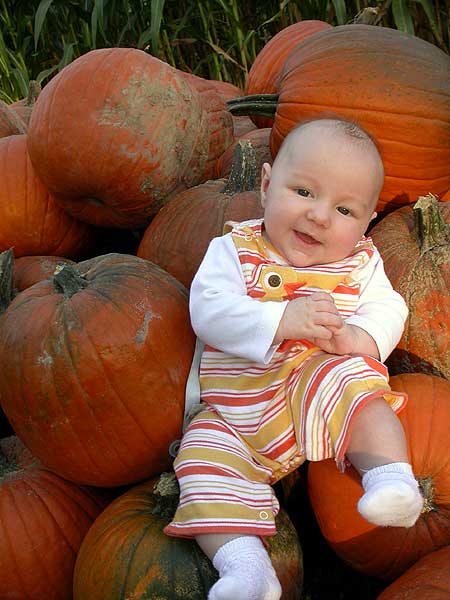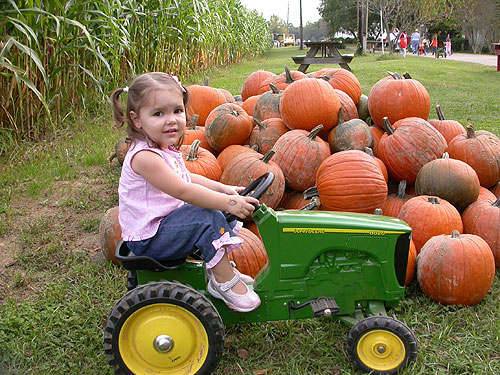 Last year, Josiah was a bit bigger, opting to carry his own pumpkin…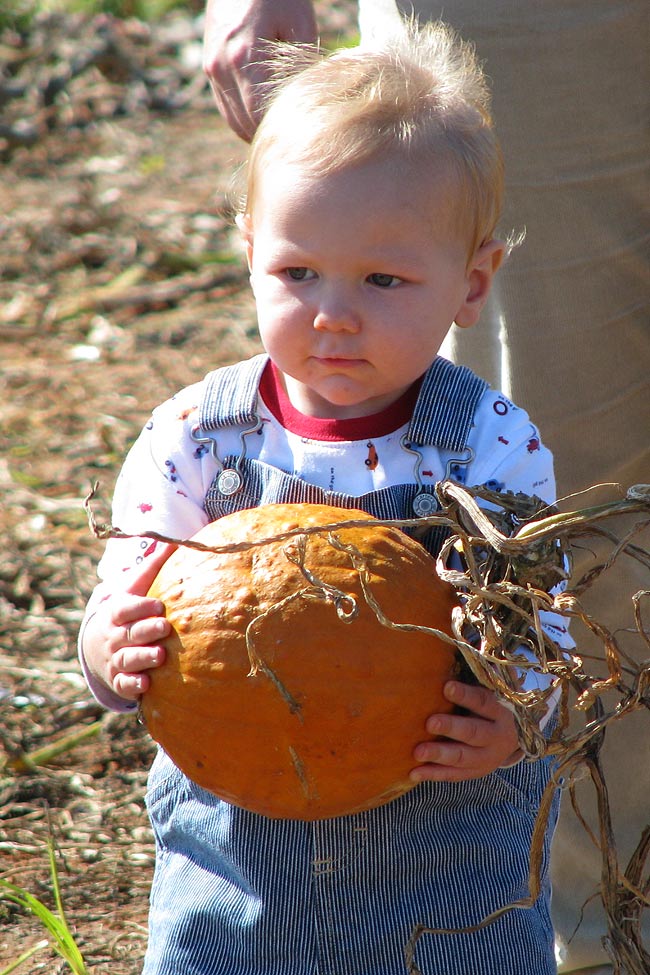 This year was just as fun.  It was their Cotton Pickin' Celebration at Old Baker Farm, and the cotton fields were bursting with fluffy white bolls.  Analise had been there on Wednesday with school, so she enjoyed showing us around and telling us the rules.  The kids climbed all over the hay bales in the maze, we munched on a picnic lunch, we visited the animals in the barn, and bounced in the cotton.  There was also going to be a battle reenactment, so there were lots of people dressed in beautiful old-time clothing, as well as a colorful group of Indian dancers who performed.  We took the tractor hayride out to the field, tromped around looking for the perfect pumpkins.  On our way back, we caught a ride on the horse-drawn hayride, and the kids got to ride up front and even help "drive".  It made their day!  We wrapped up the day creating our no-mess pumpkin family for the front porch.  Happy fall, y'all!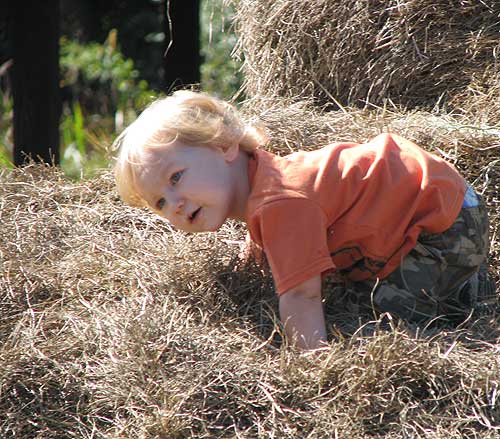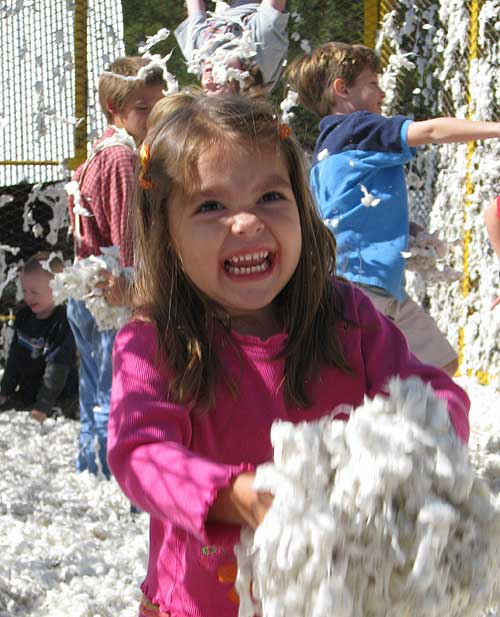 /