27th April 2007
Another big weekend ahead of us. Last weekend, at the Mississippi Grand Prix, he finished 6th overall. He was really happy with the results, and he came home with a decent check of prize money!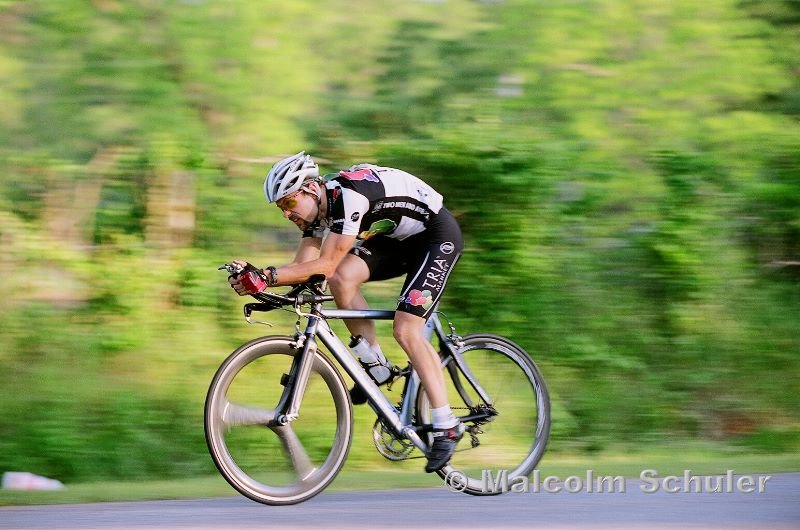 This weekend begins a week long series of criteriums in Georgia and Alabama. We're headed to Athens, GA tomorrow for a BIG DEAL Pro/Category 1 race in the evening. Though he's only a Category 2 rider – hoping to jump up to Category 1 any day now! – he needed an invitation to race with the Big Dogs:) He got the call this morning, and so we're going to cheer him on as he tests himself with some of the top riders in the nation. We're staying in Athens tomorrow night, and the series continues in Roswell (north Atlanta) tomorrow evening. There are races every day next week, but Brian won't be racing in the series again until next Saturday and Sunday. We'll keep you posted.
But this sweet fast-looking photo was taken last weekend during the time trial. I love it! Doesn't he look like he's flying?

Posted in Uncategorized | 1 Comment »