30th September 2007
We had a fun getaway this past weekend courtesy of Kristine's coworkers from her job in California at the UCDMC. They got together and gave her a gift certificate to the Blue Spring Manor bed and breakfast during her goodbye party before we moved to Alabama. We haven't had the opportunity to use it until now — but it was the absolute perfect timing to give us a breakaway vacation from our lovely kiddoes.

The Blue Spring Manor view from the back. The day spa is in the building to the left.
I left straight from work to have a nice long bike ride on many new unexplored roads while Kristine drove there directly to enjoy some pampering at the day spa. We were both in heaven — she at the spa, and me on the bike! The map below shows the winding route that I took down there along with the elevation profile with more than 5000′ of climbing!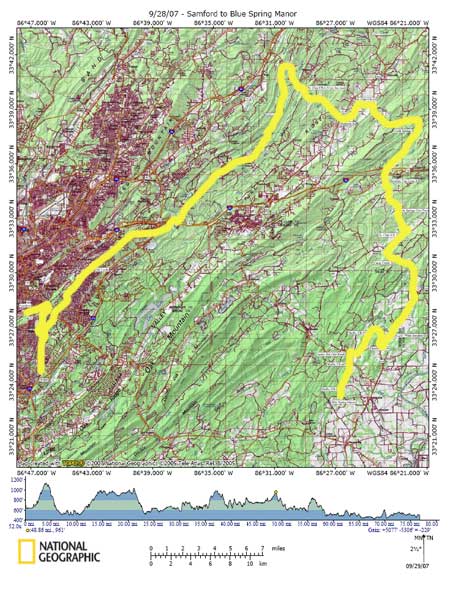 My wandering bike route from Samford over to Vincent, AL.
(Click on the map for a high-res PDF)
We rendezvoused at Blue Spring Manor right at dinner time, so we took a leisurely drive back up the 280 corridor to eat dinner at Joe's Crab Shack. After a nice relaxing dinner, we made it back to look at ALL the stars since we were far enough out of town to get away from all the light pollution. With high speed wireless internet, we were able to watch online the last few laps of the USA Crits series world championship finals while enjoying an entire bottle of wine!
After a lovely breakfast in the morning, we walked around the grounds and took some pictures before it was all too soon time to go.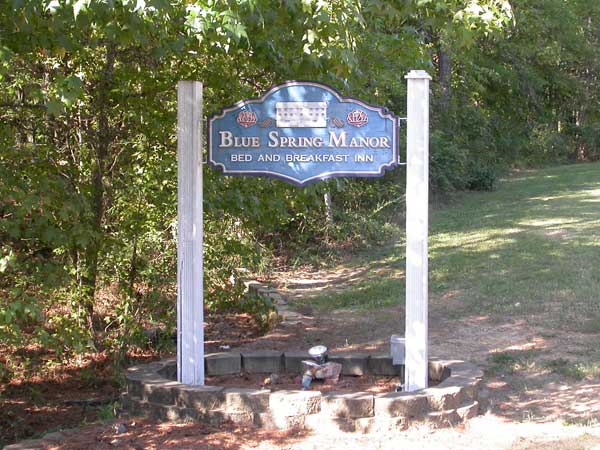 The sign out front.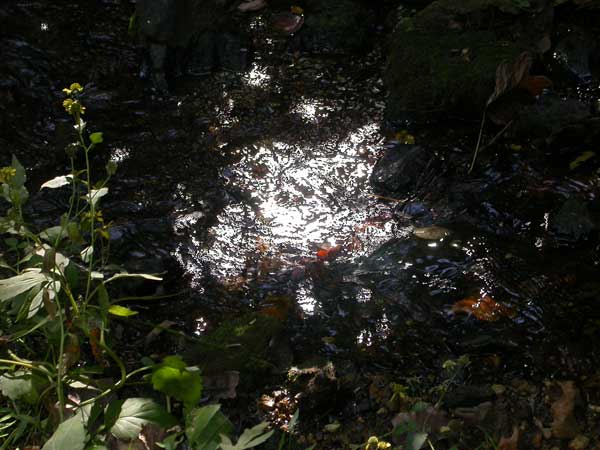 There was a pretty creek in the backyard with tadpoles and minnows.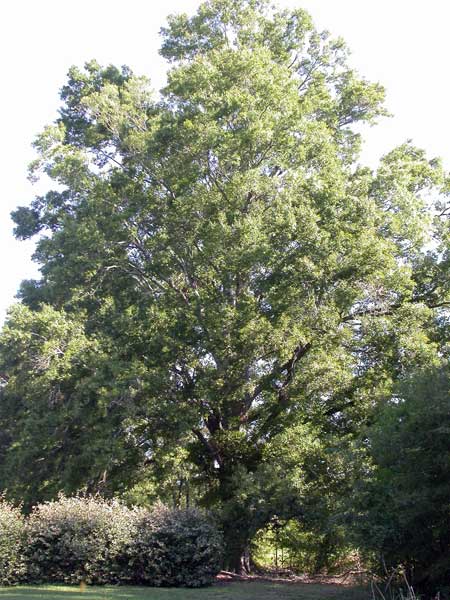 And there was also this HUGE tree.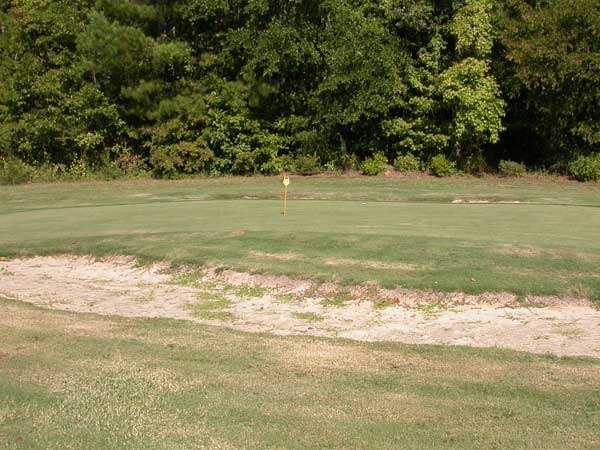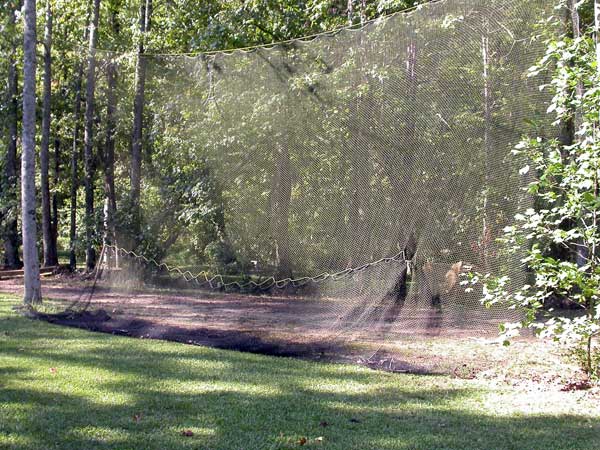 There were several amenities for the avid golfer. Here are the driving net in the back and the chipping green out front.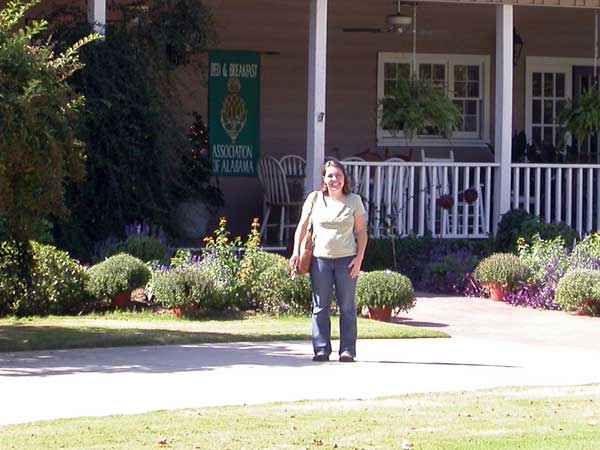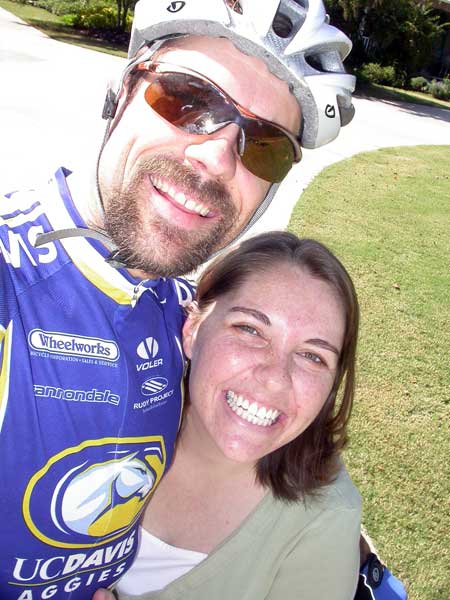 Finally, it was time to go. I biked home a much more direct route arriving back home less than an hour after Kristine. I stopped to take a couple pictures at the top of Coosa Mountain. I had a great tailwind and felt like I was flying the whole way home.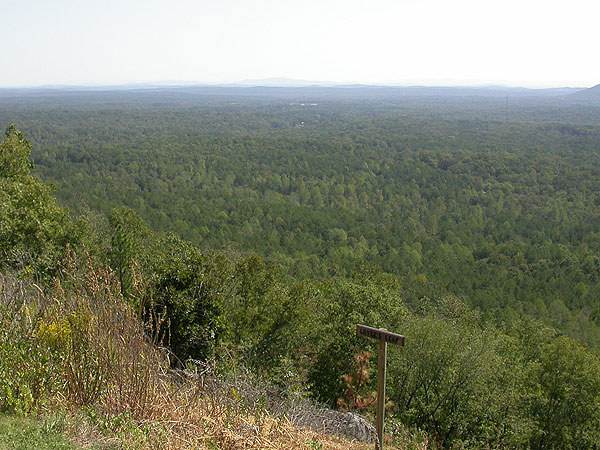 Here is the view looking east towards Cheaha Mountain, Alabama's highest point.
The sign in the foreground says "Lover's Leap".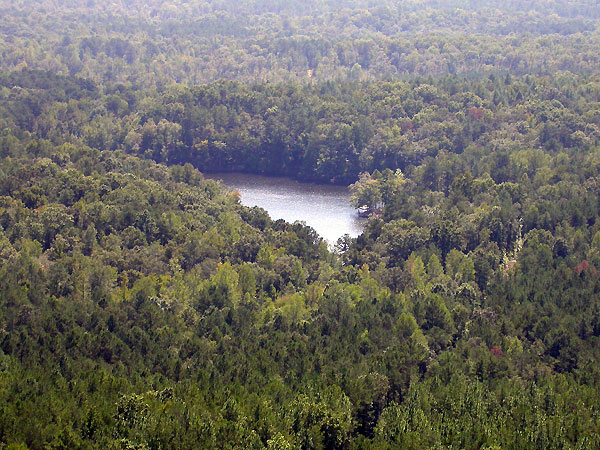 Mountain View Lake was reflecting the sunshine surrounded by a sea of trees.
Posted in Uncategorized | 1 Comment »