30th December 2007
We met Kristine's Godparents, Kathy and Jerry Schultz, and their daughter Sarah for lunch at the Tower House in Cumberland, WI yesterday. We had a great time although the kids melted down pretty bad at the end of lunch. I brought my mountain bike and got these pictures on my bike ride home: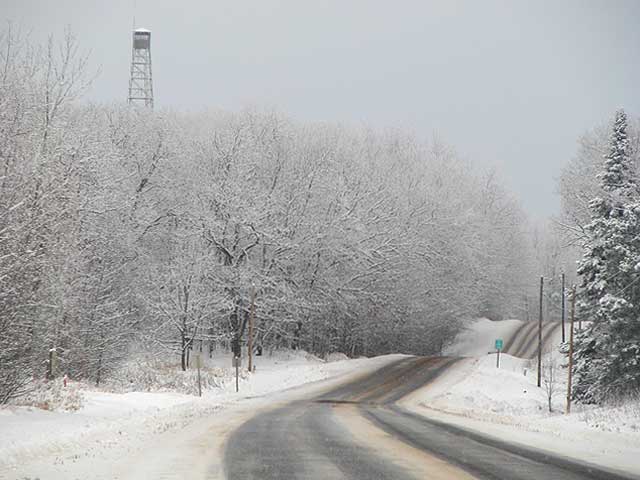 County Road H just past the Timberland Hills West cross country ski trails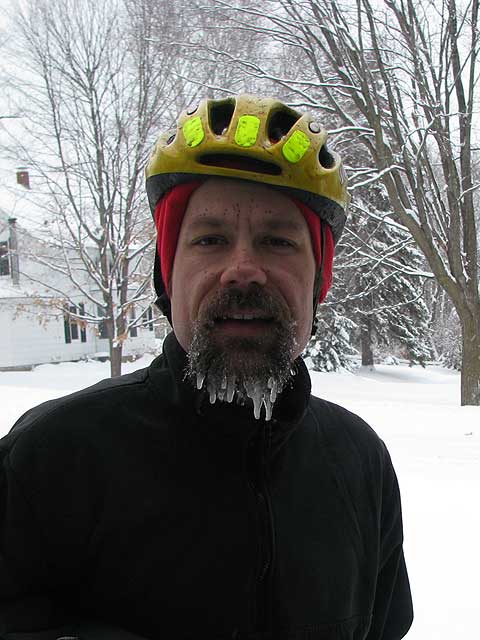 The ride was beautiful with big snowflakes the entire ride — but I think it was also the coldest ride yet.
My hands stayed pretty warm, but my left foot got really cold towards the end. I tried kicking it
against the pedals to keep the blood flowing, but when I got home I found out what the problem
was — there was a layer of snow that had made it inside my shoe cover which was open at the back!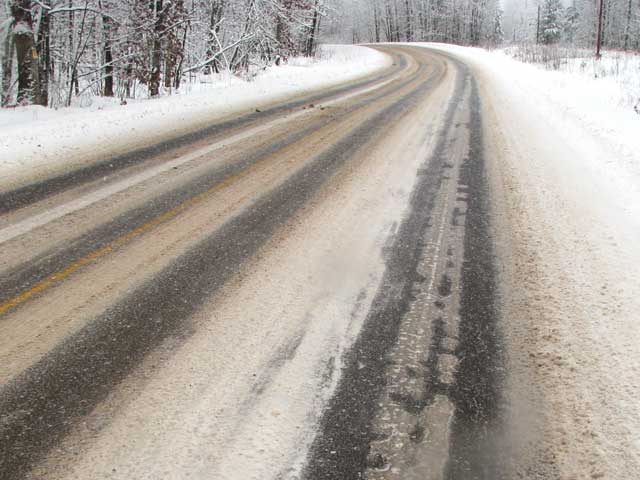 Portions of County Road H in Burnett County were not plowed or salted well so there was
hard packed snow and ice that I had to dodge on some of the steeper hills.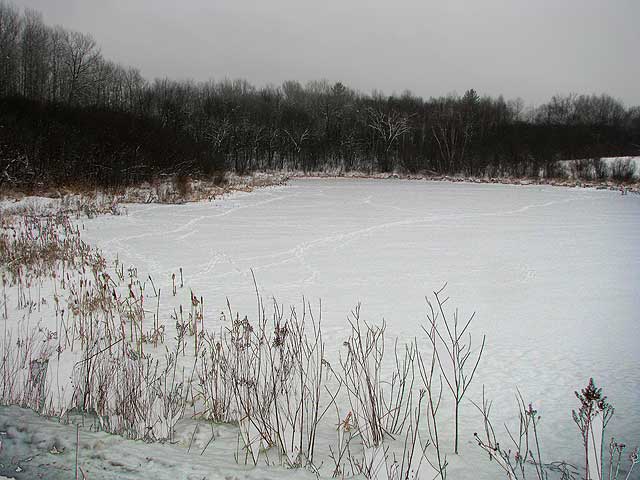 This pond last year had a river otter hole in the ice and tracks. This year it was completely snowed over
with many other interesting animal tracks in the snow. The consensus looking at the pictures when I
got back to the house was that most of these were probably rabbit tracks, several of
which I have seen hopping around in the snow during other rides.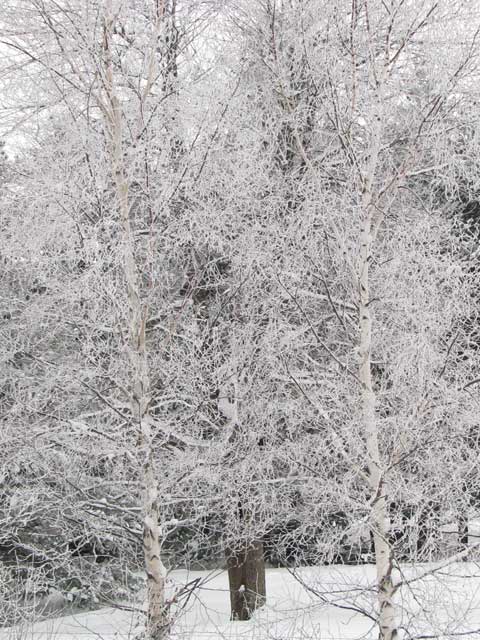 Two birch trees completed frosted.

You can see my mountain bike track in the road in the middle of a snowy winter scene.
Posted in Uncategorized | No Comments »