29th December 2007
Kristine's parents treated us to a ride on the dinner train in Spooner, WI, and it was awesome! It was also an adventure because the train got stuck in the snow and ice at one of the road crossings. The total trip ended up being 3 hours from 6 until 9 which started to stretch the kids by the end — but they were troopers. See the pictures below from our adventure.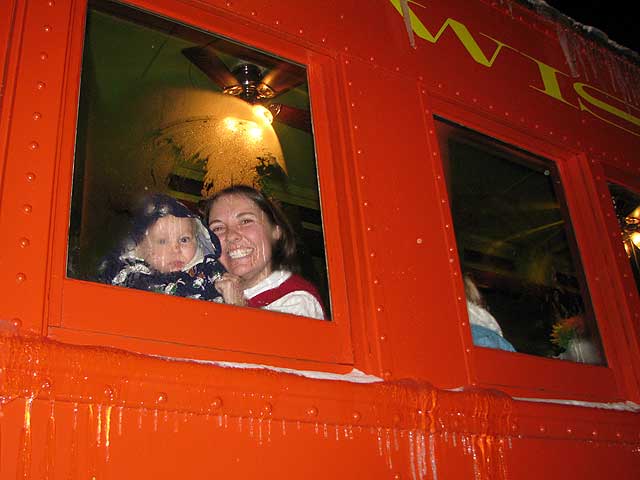 After we made it back to the station at the end of the ride, I ran outside to start the car to warm it up for the ride home.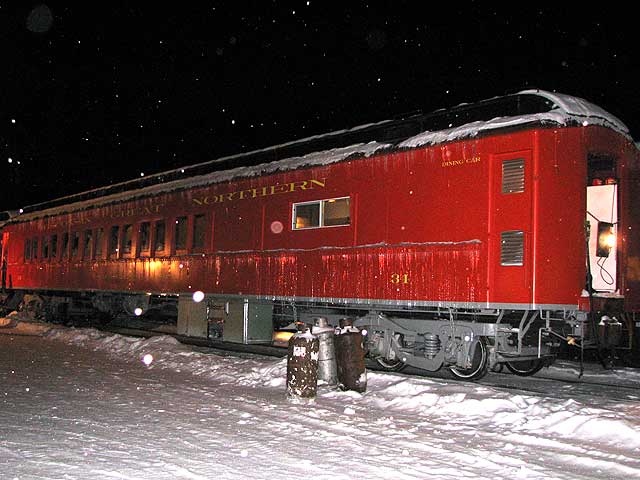 Here is the dining car after we got back. Note the long icicles and the snow in the air.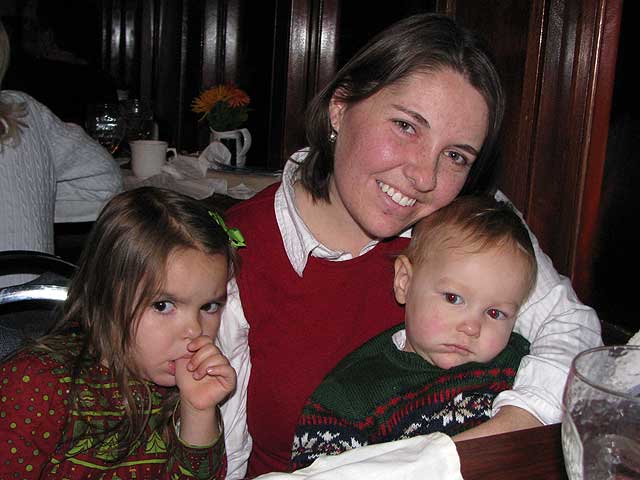 Our kids made it back, although they were VERY tired especially after all the dancing (see below).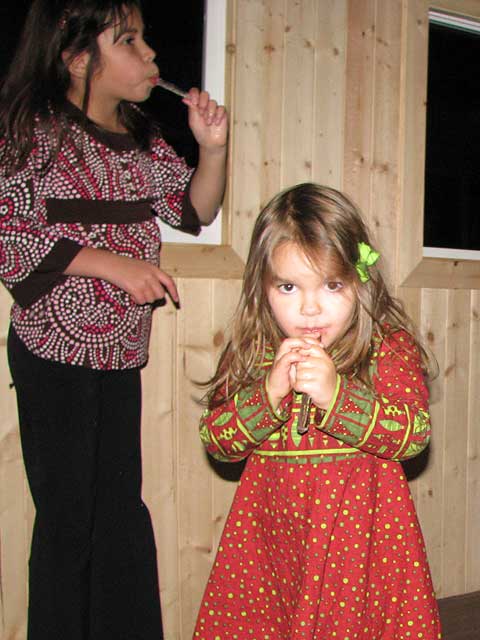 Analise enjoys sucking on an icicle pulled from the train window.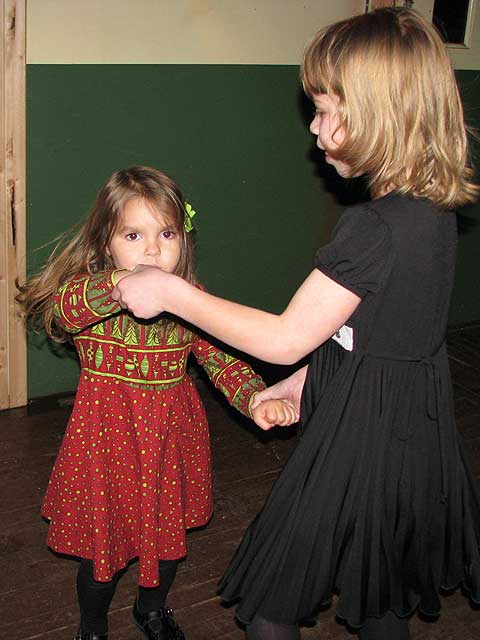 Analise dancing with one of her new friends.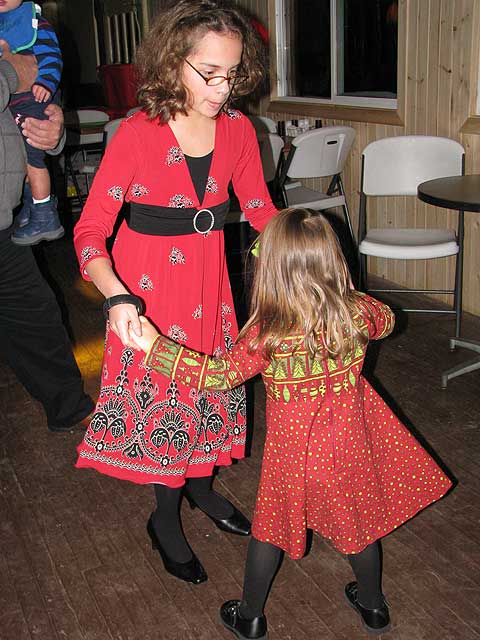 Analise dancing with a different friend.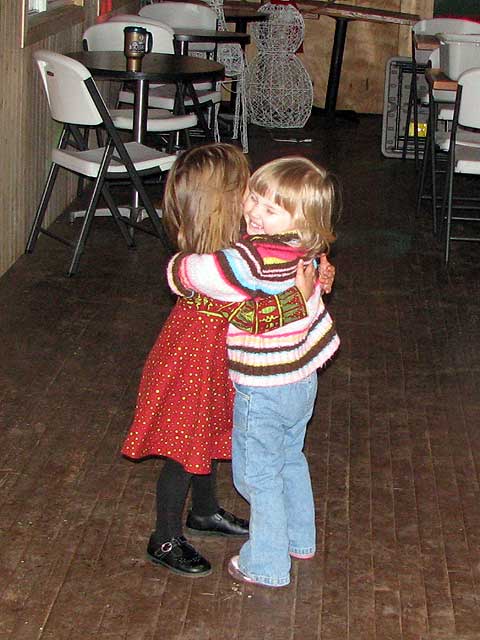 Analise dancing with yet another friend!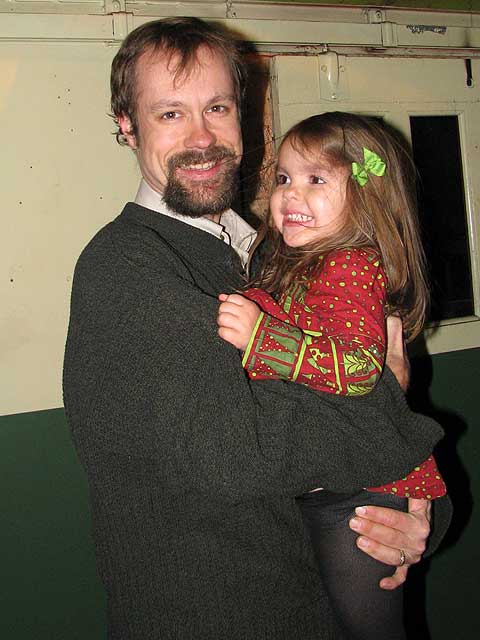 Analise enjoyed dancing with me, too!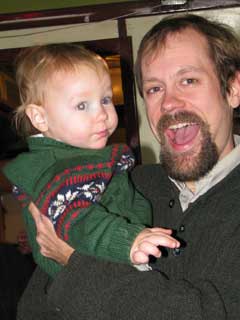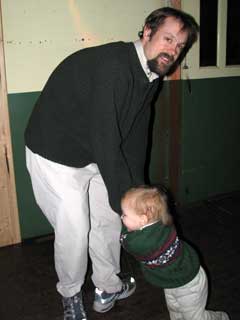 Josiah wasn't going to miss out on any of the dancing.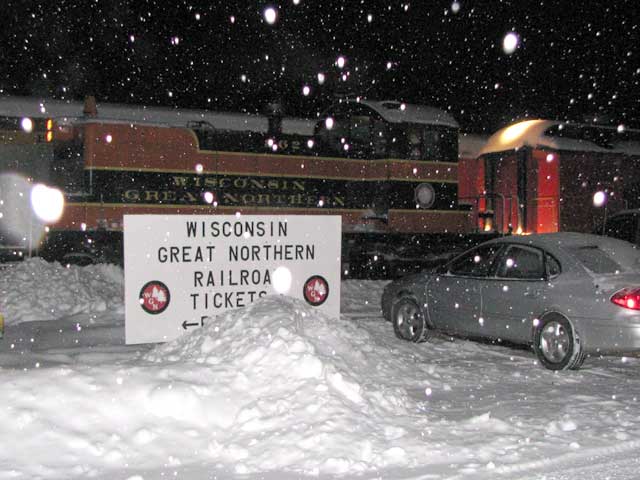 Here's a picture of the train engine of the Great Northern Railroad.