29th September 2011
In all our travels, we haven't been to the beach in a couple years. So I was THRILLED to hear that Brian had found a bike race in Pensacola, FL. I warned him we would be kissing him good luck and waving him off while we relaxed at the pool and beach. He had a great weekend of racing (see all the fun details at http://toonecycling.wordpress.com), and we had a really great time playing.
I'll let the pictures mostly speak for themselves. Our hotel (the Holiday Inn Resort in Pensacola Beach) was wonderful. We loved the lazy river, pool and hot tub, and the beach was steps away. Of course, the beach was wonderful, though we were scared out of the water often by jellyfish. We saw tons. But the weather was perfect, and it really was the perfect bike-racing beach vacation!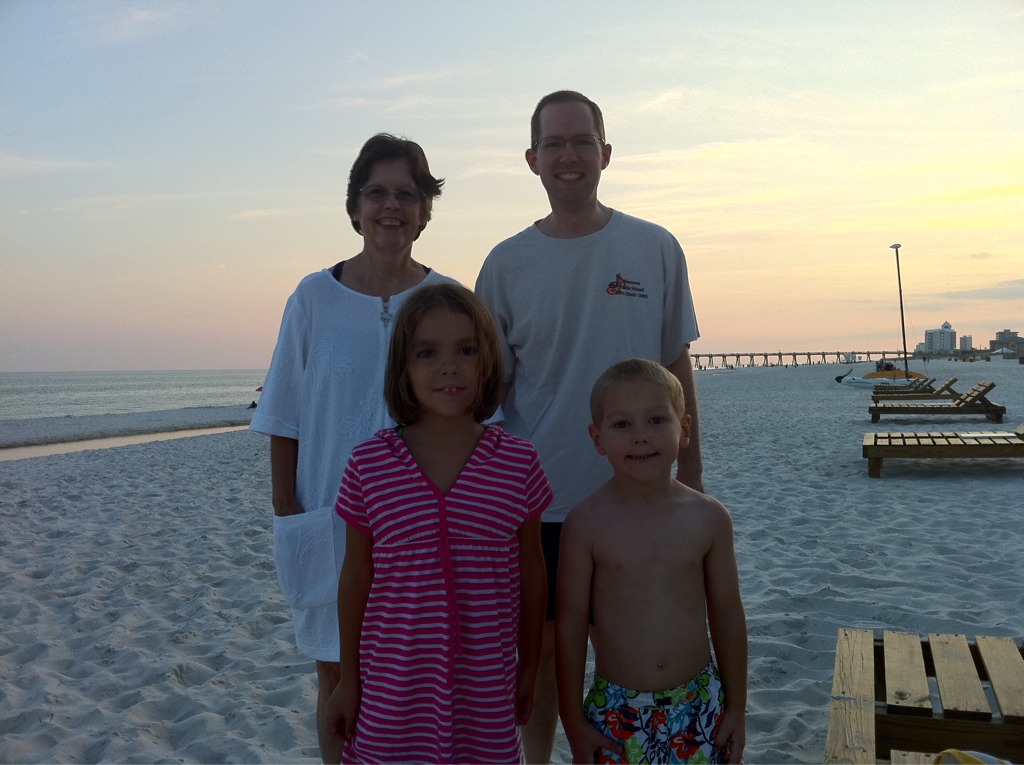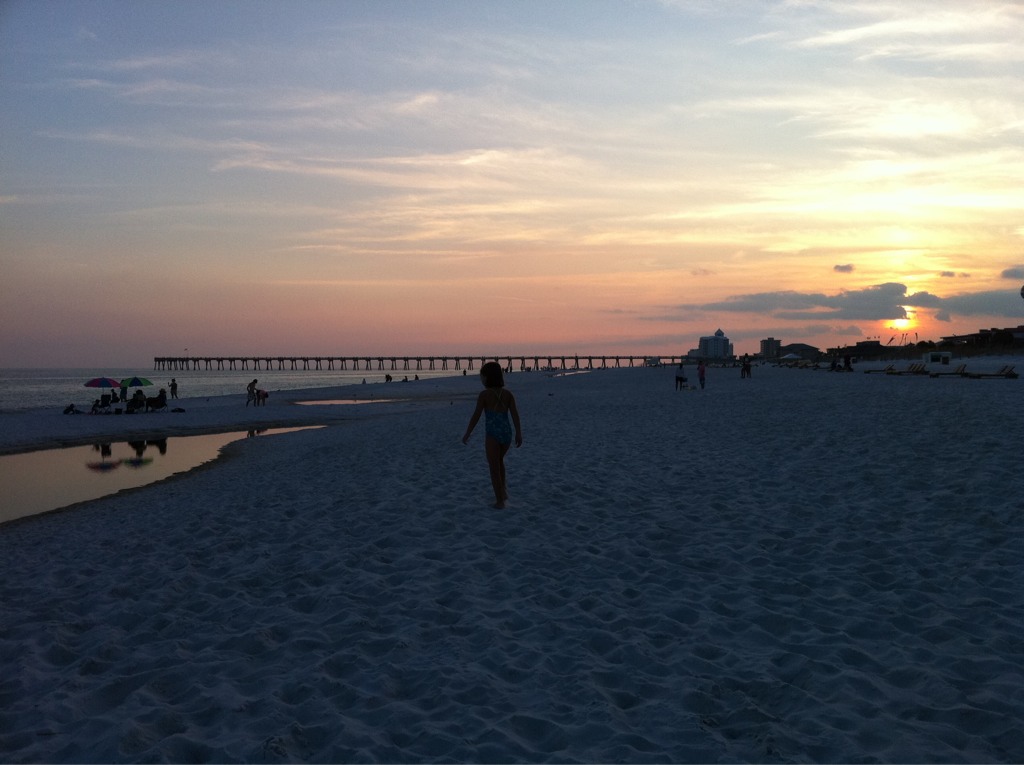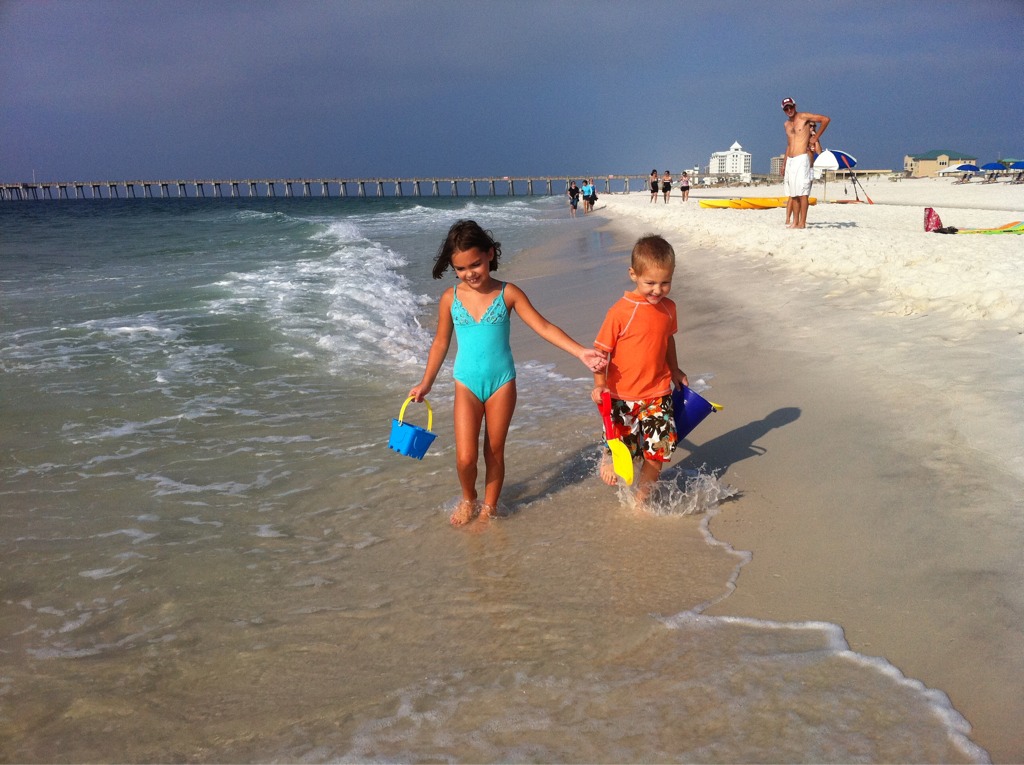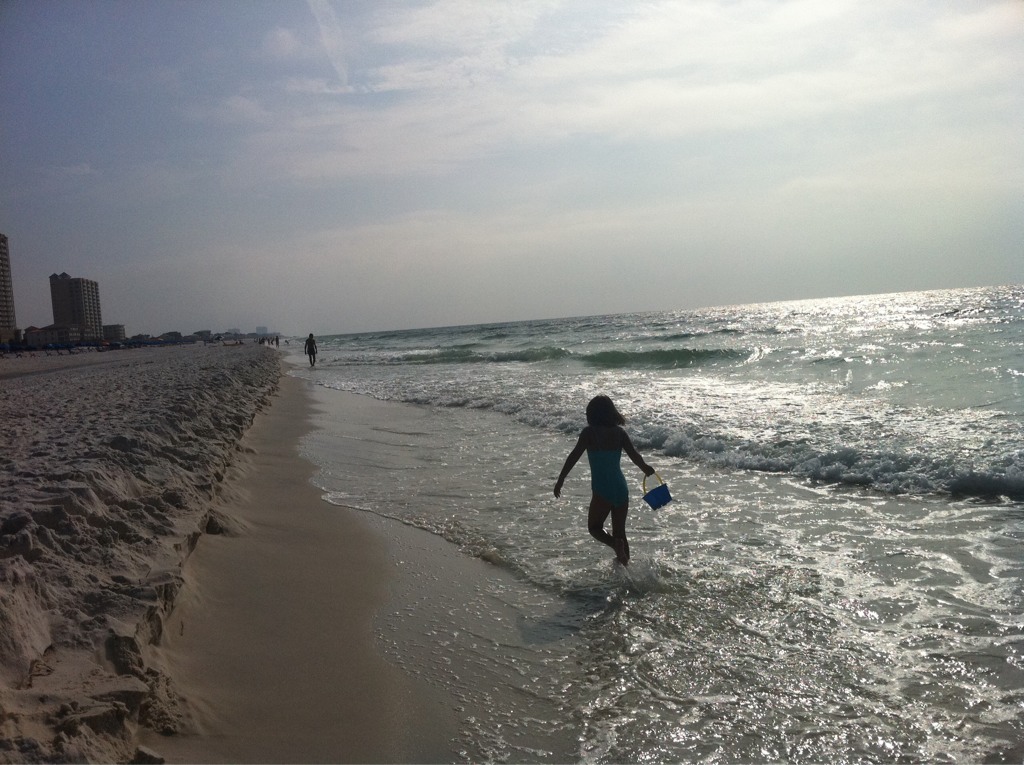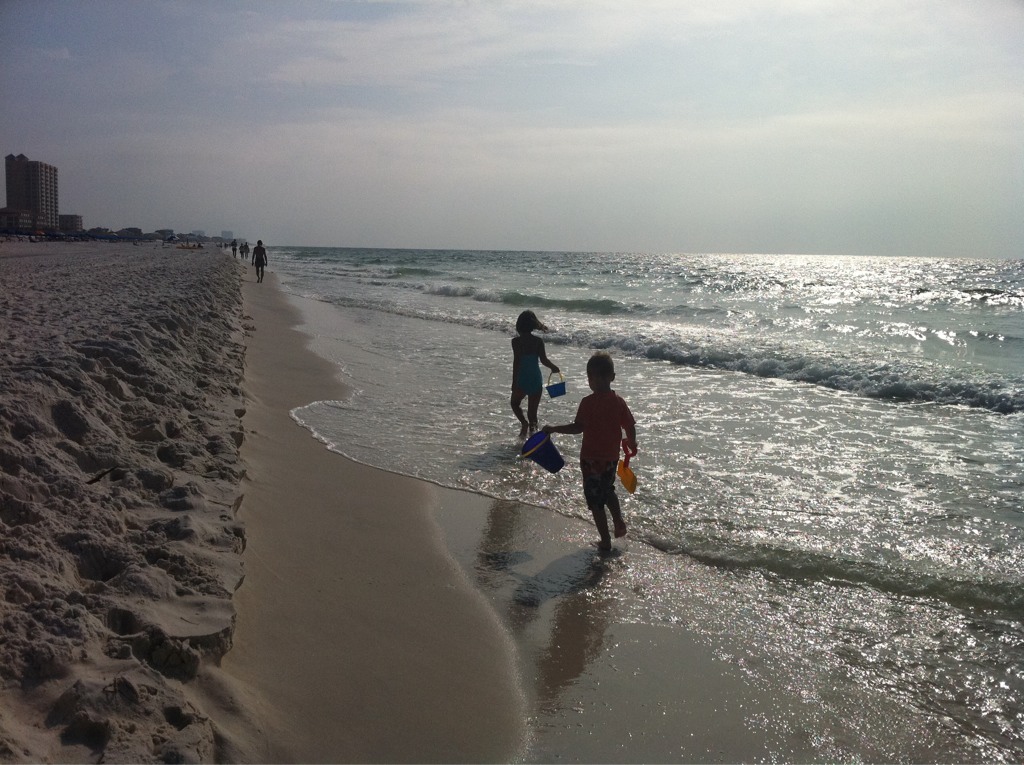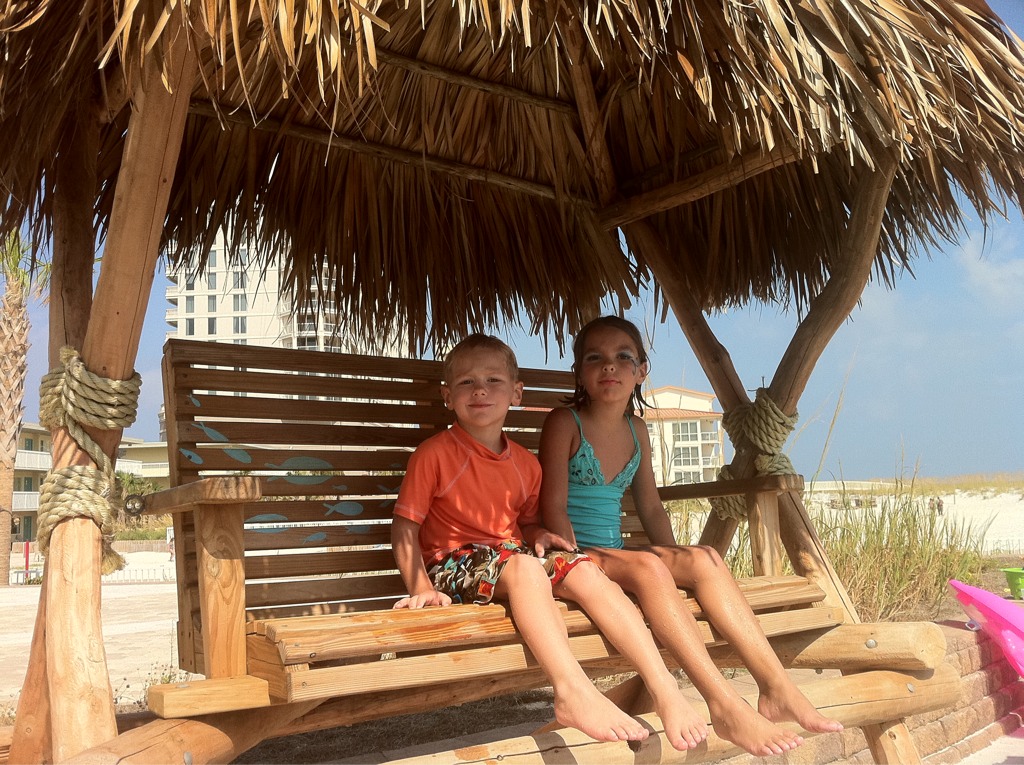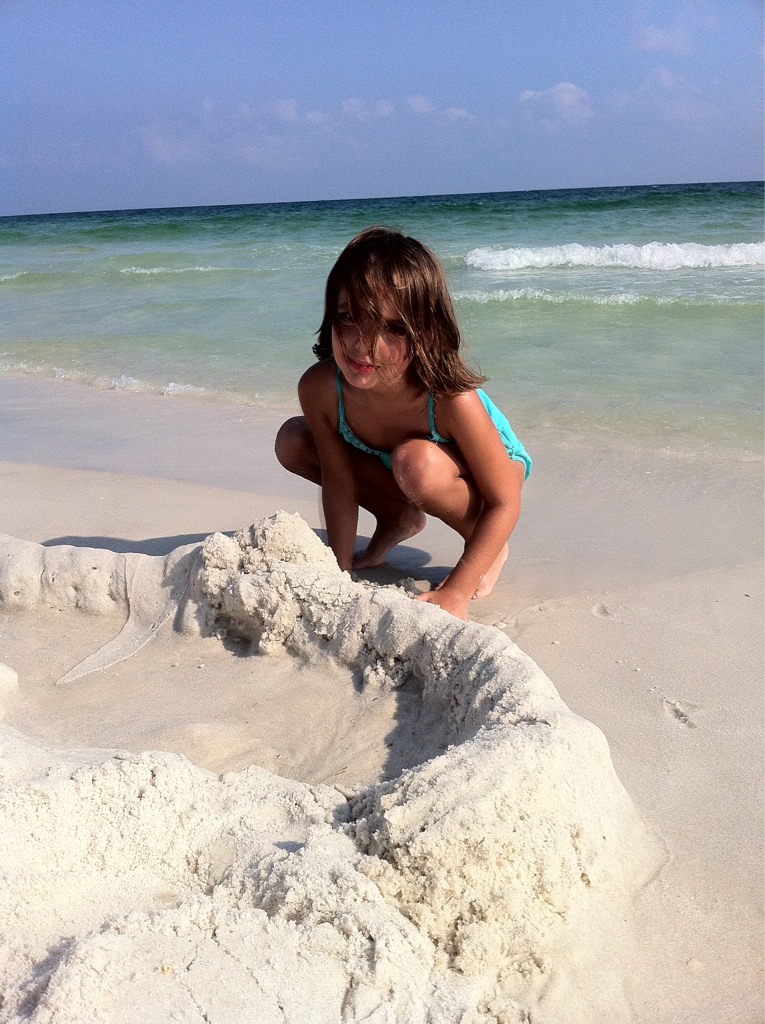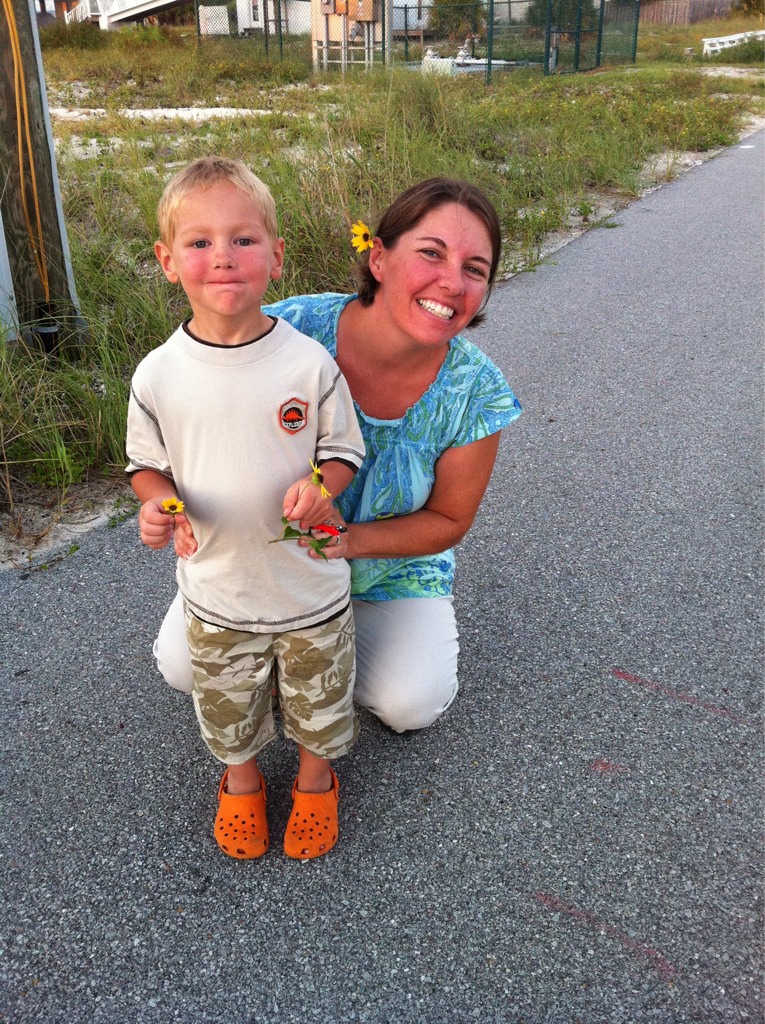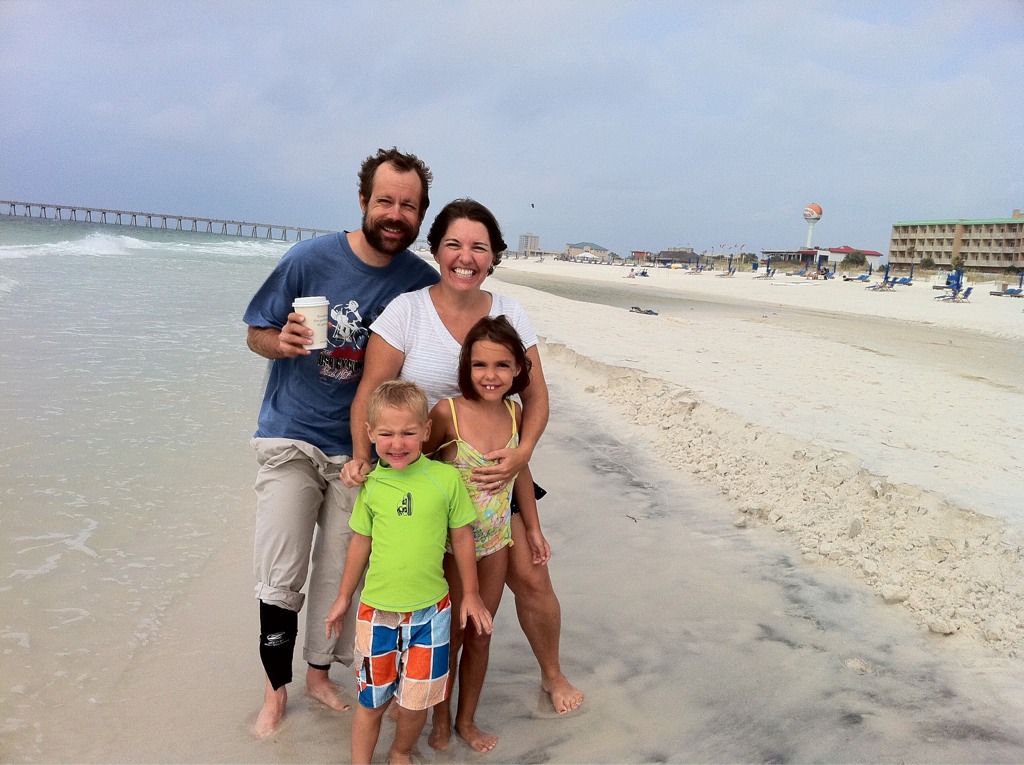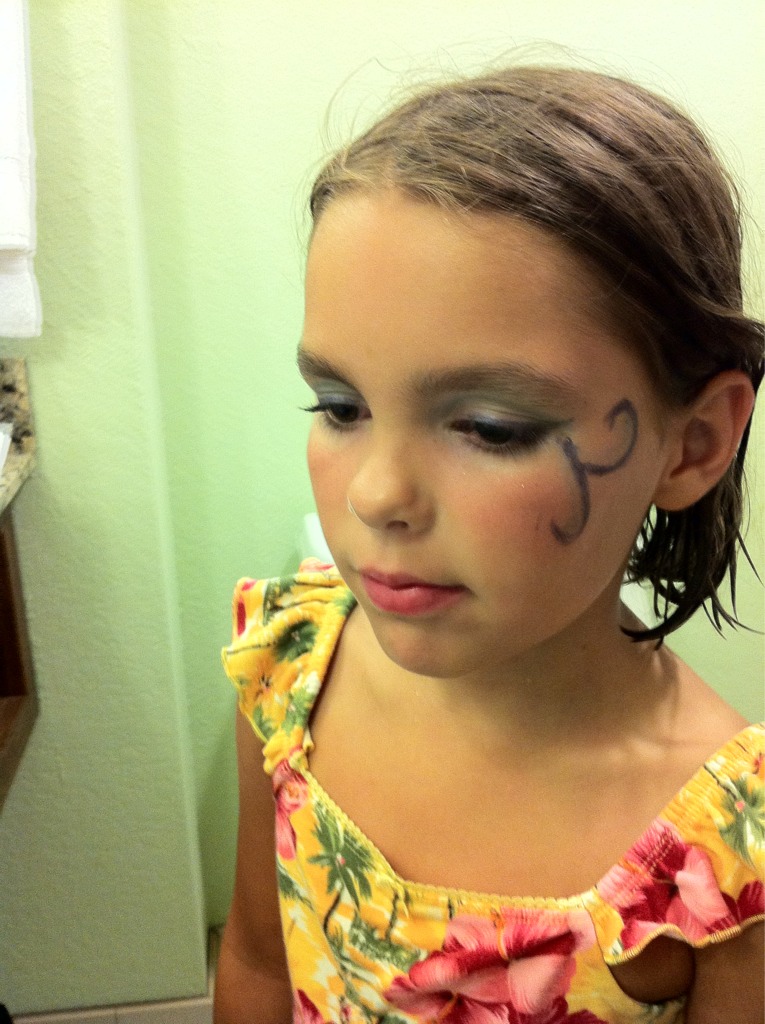 Our hotel had fun stuff scheduled. We snuggled up under our towels for a dive-in movie both nights (Analise was the only one swimming, but she loved it, my little mermaid.) They also had a pirate and mermaid show on Saturday afternoon. Analise got her face painted like a mermaid, and they both had a swordfight with the pirate. Fun!
Friday we went to the Naval Aviation Museum (amazing!! free! awesome!) That's another whole post full of pics, though…
– Posted using BlogPress from my iPhone
Posted in Uncategorized | No Comments »