29th December 2007
Snow!!!
There's snow everywhere up here. I can't believe how many different beautiful scenes we have seen — from snow covered barns, snow covered trees, to snow covered frozen lakes, animal tracks, icicles several feet long, etc… Here's a few pictures from our trip in the frozen Northwoods of Northern Wisconsin.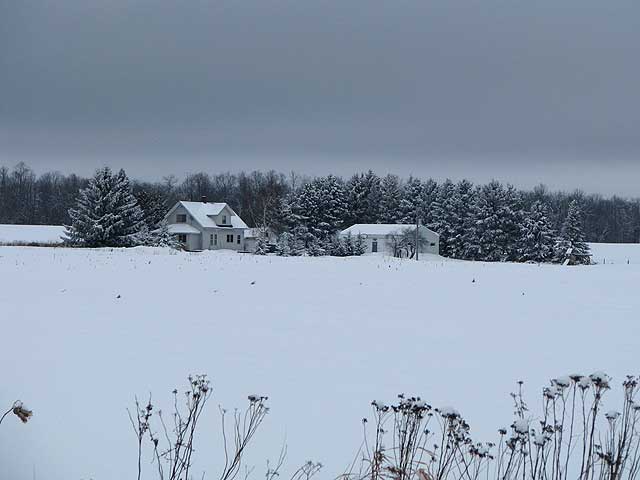 A snowy farm scene I came across on a bike ride.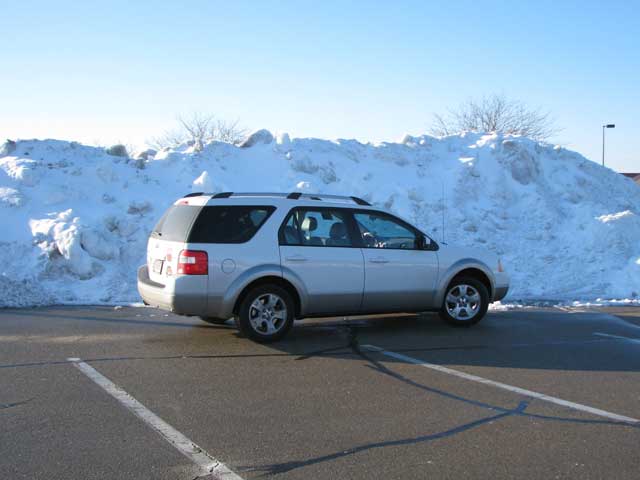 A snow mountain of plowed snow in a parking lot in Madison, WI. Note that it's taller than the car.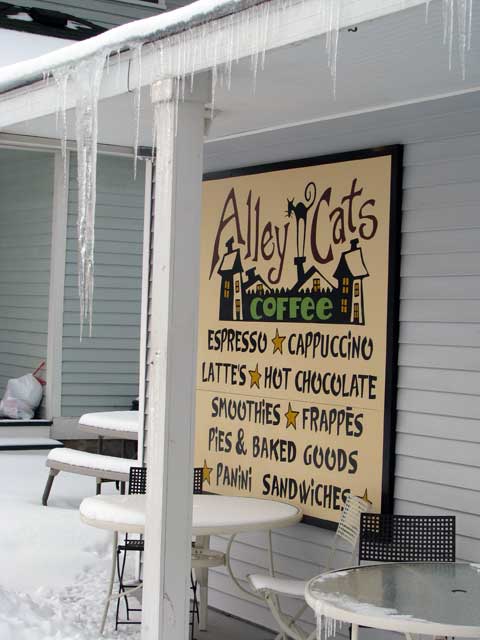 Long icicles at our favorite coffee shop in Spooner, WI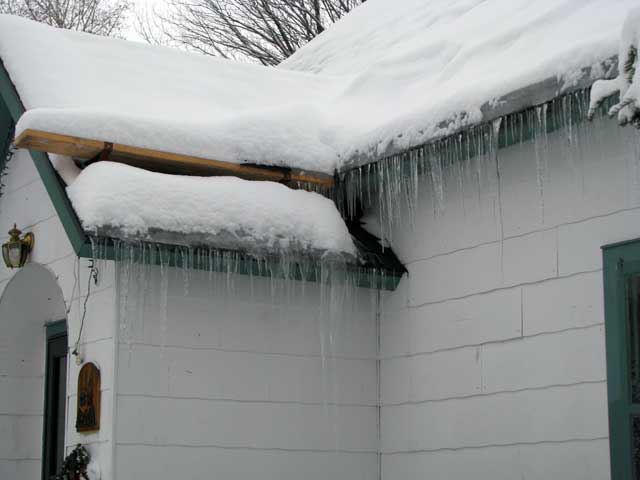 Icicles at the Cardwell house in Shell Lake, WI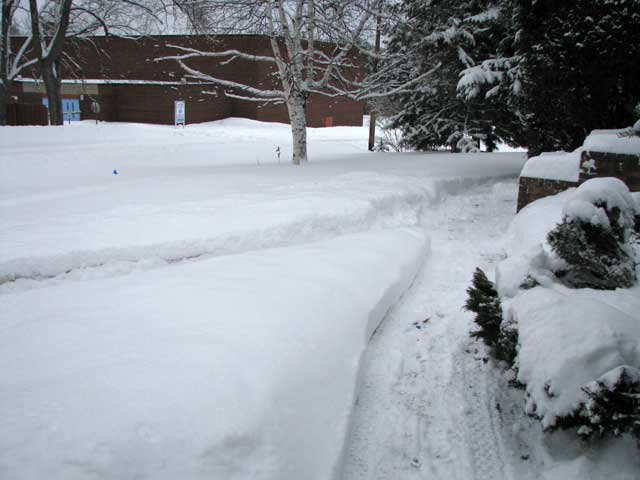 Snow in the front yard of the Cardwell house.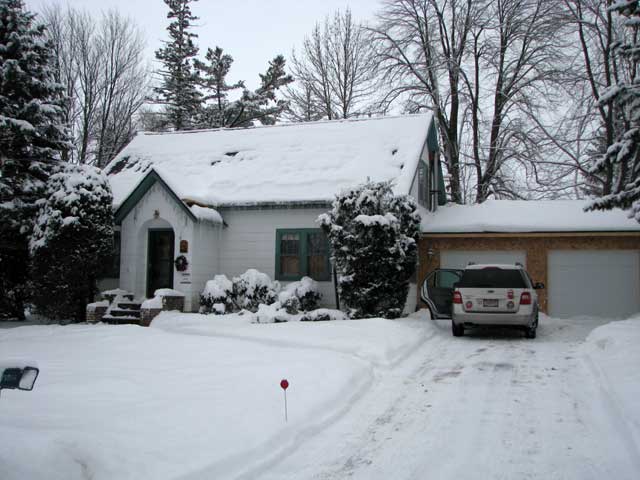 The Cardwell house with our car in the driveway.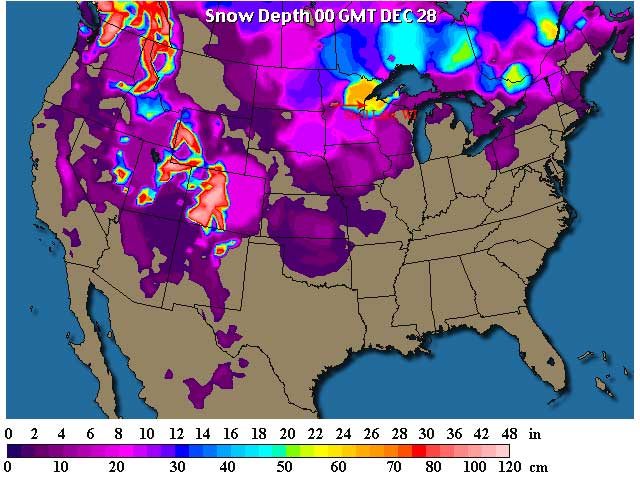 There's more than 22 inches of snow on the ground. Check out this snow depth map with Shell Lake next to the arrow.
Opening Presents
We had a fun time opening Christmas presents. Analise helped organize all the presents into piles before we got started. Then she helped open everybody's presents. Lots of fun!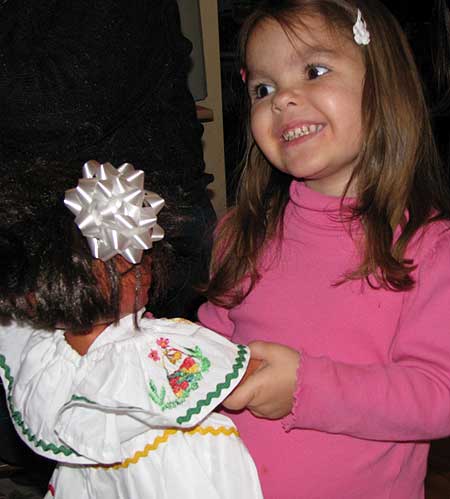 Analise with her Dora doll dressed up in a new dress made in Nicaragua that
Grandma Sandy and Poppa Dale found at a craft fair at the local high school. Nicaragua
is a sister country for the state of Wisconsin and this dress was made by women in Nicaragua.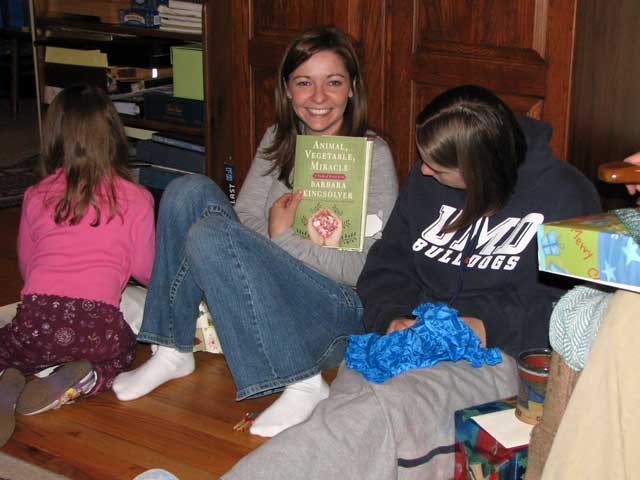 Anna with her new book. Kat checks it out, and Analise has already moved onto the next present.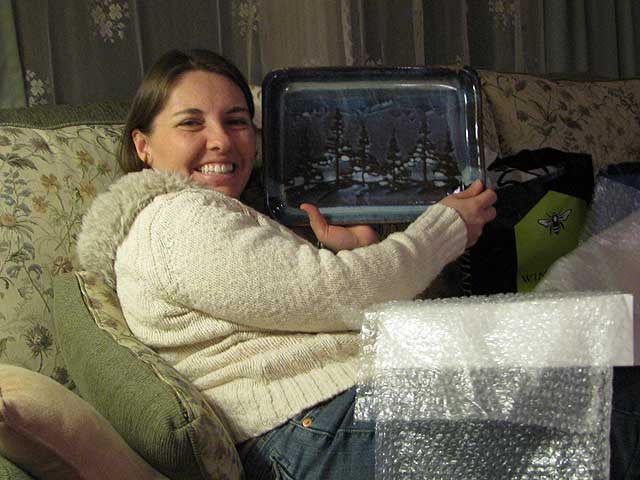 Kristine with her new winter plate.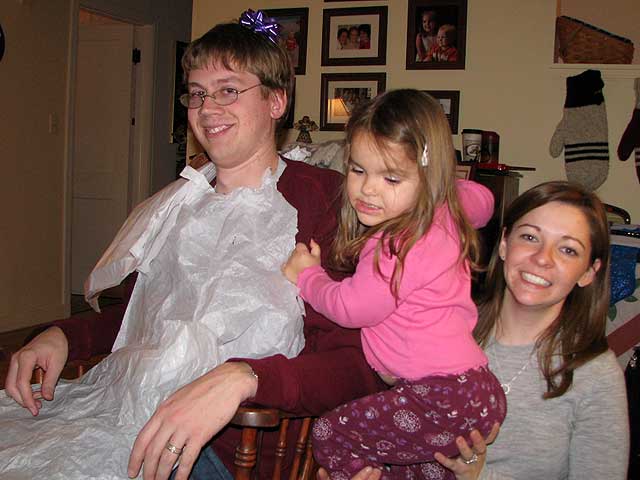 Analise wraps Hal as a Christmas present for Anna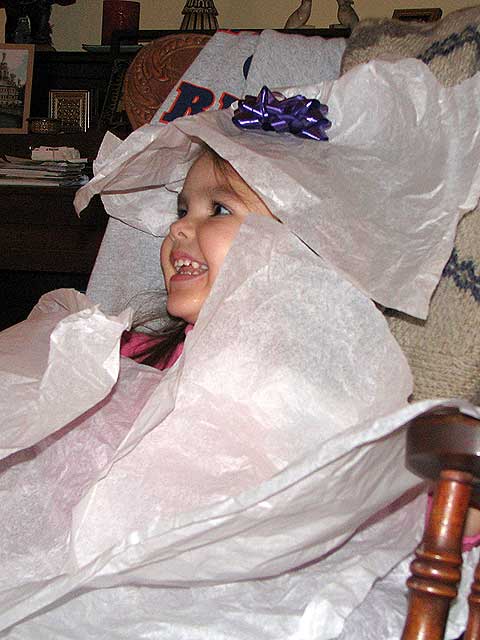 Analise gets wrapped up as a present for everybody!