29th December 2007
Biking
Well, since I'm posting the pics, I get to post my biking pics first! There's way too much snow to ride on the lakes this year. There's no way to get traction through the deep snow. Instead, I've been riding the plowed and/or hard packed roads and it has been just as fun and challenging. I've gone down hard once and slide quite a bit on the snow. Check out these pics!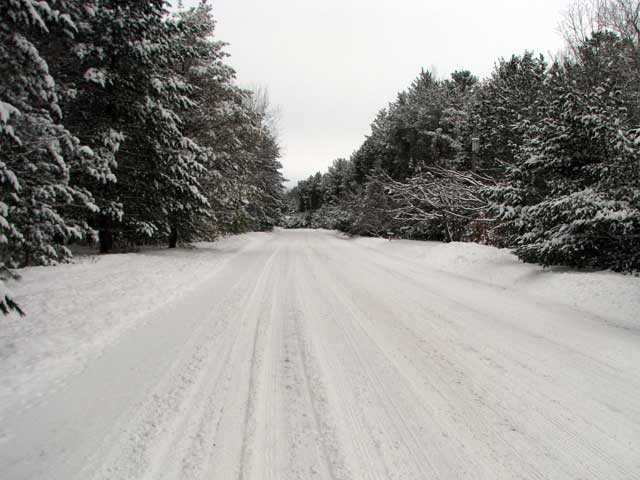 Biking down the "Lake Road", which is a ten mile loop that goes around Shell Lake
(which itself is about 3 miles diagonally across the lake)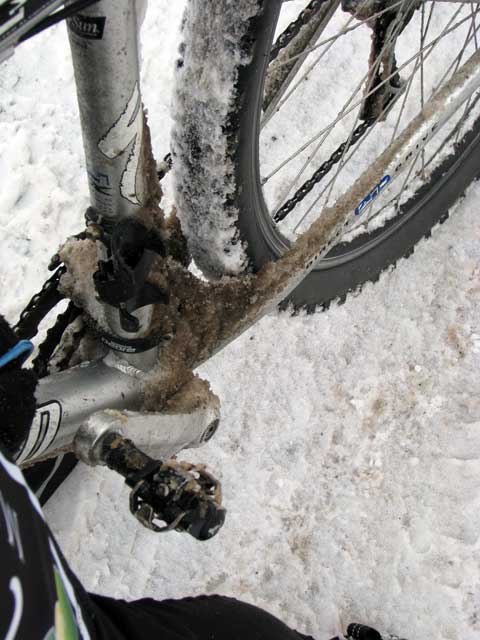 Can you believe the gears still work in this mess???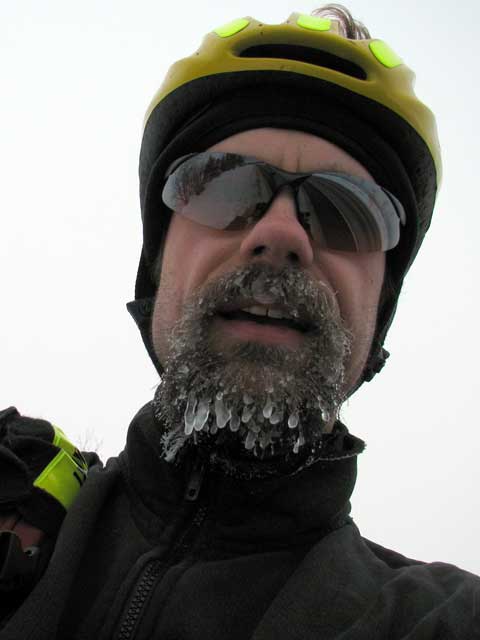 Yes, those are icicles hanging from my goatee, which does a great job
of keeping my face and lips warm despite temps in the teens and don't even
try to guess the wind chill when riding a mountain bike 15mph into a headwind!
Sledding
Aunt Kat took Analise and I sledding down the steep hill right next to Kristine's parents house. We had a fun time. Molly the dog had fun chasing Analise and all the other kids sledding down the hill. This was our first extended time in the snow and we were only outside for 30 minutes and by the end Analise and I were both freezing. Analise told us "I'm freezing" and "I'm ss-soo cc-cold" when it was time to go home.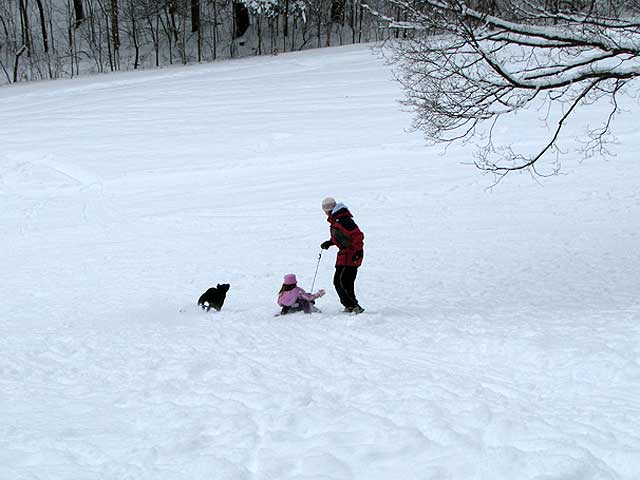 Molly chased everyone down the hill as Aunt Kat pulled her down fast.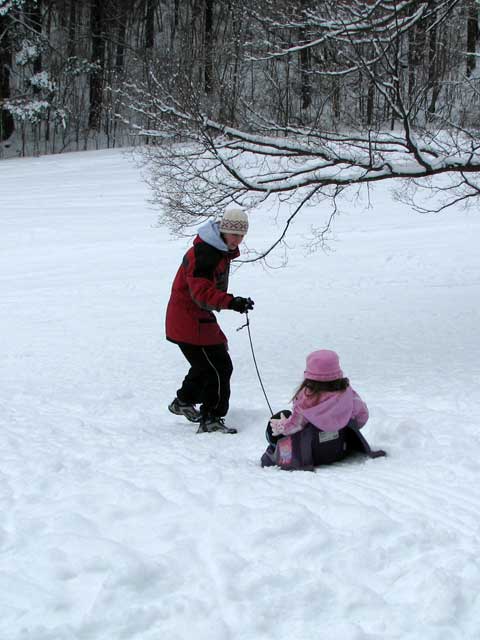 With all the snow, you either had to go down the steep hill to pick up speed
or as we opted, run down the smaller hill in front of Analise pulling her behind us.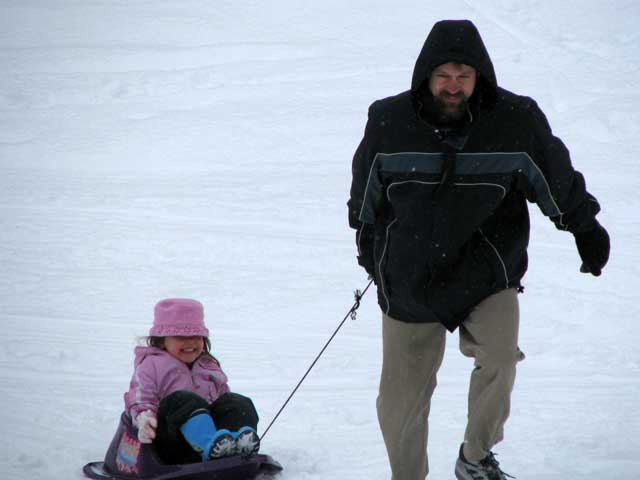 Here I am pulling Analise up the steep hill as fast as I could getting a little crosstraining in!
Skiing
Analise went skiing for the first time, and she was a natural! I couldn't believe how well she did. We got some great videos and pictures too. She was smiling practically the entire HOUR we were outside in the 14 degree temperature. I can't believe how well everyone did!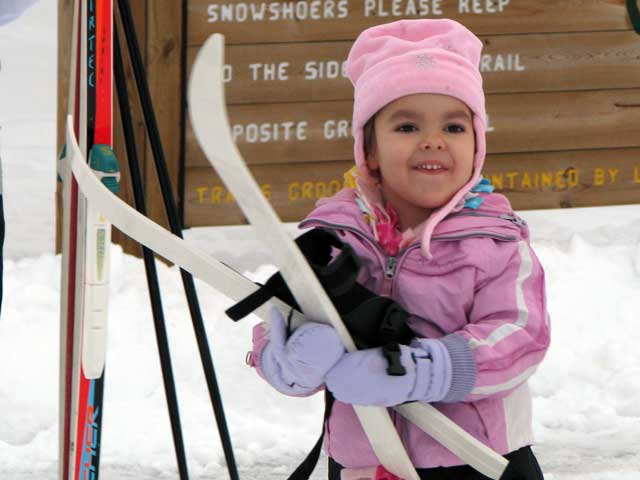 Here Analise is carrying her "baby skis" on the way to the trail head.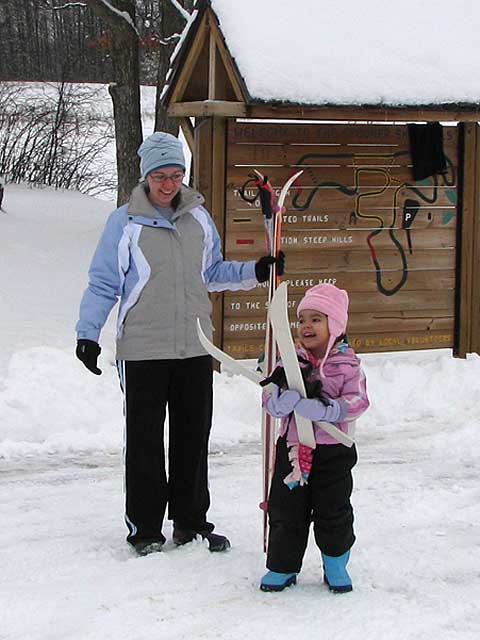 Aunt Anna and Analise heading to the start.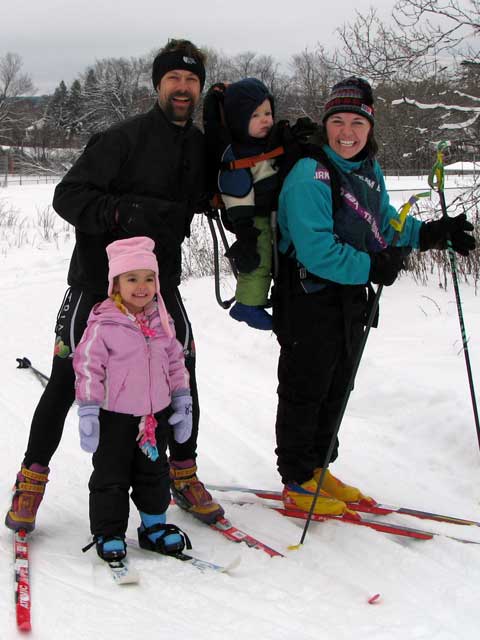 Our expanding ski family (compare to a picture in a blog from early 2004 before Analise was born)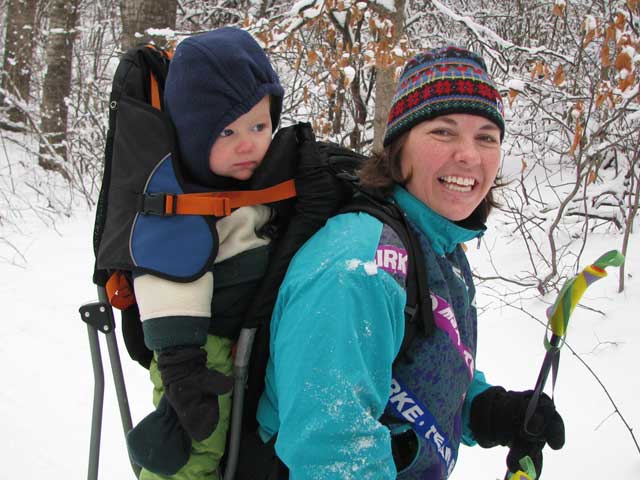 Kristine carried Josiah in her backpack the whole time. Josiah was quiet except for when somebody would
ski past him and then he would get excited and kick a bit and try to say something but we're not sure what.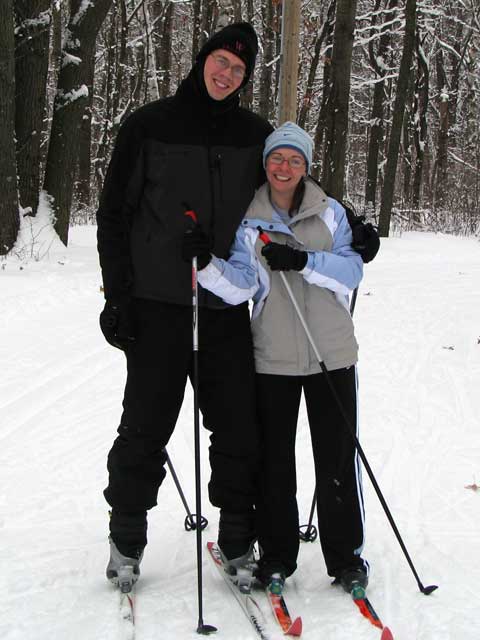 Uncle Hal and Aunt Anna pose for a picture near the end of our ski adventure.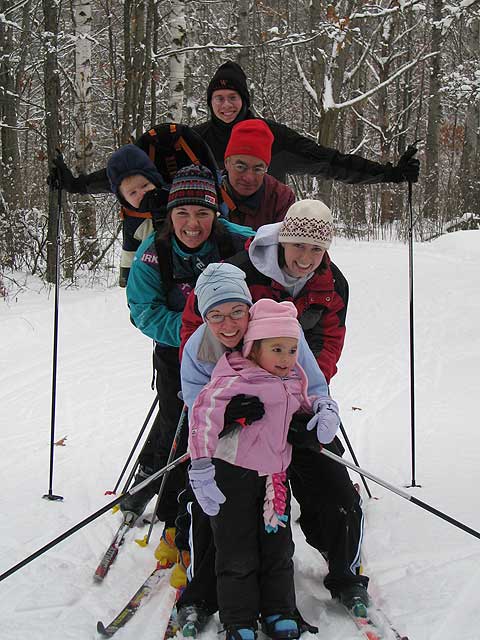 Everyone made a ski train and skiied together for a little bit with Analise "the little engine that could"!