16th October 2008
He's got big shoes to fill!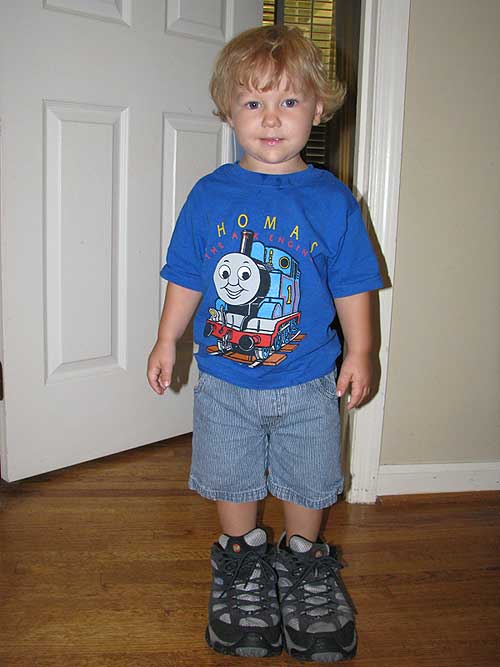 Analise, all dressed up to play with the princesses.
One Response to "Around our house"
brtoone Says:
October 16th, 2008 at 10:48 pm

Kristine just told me that my mom said Josiah was playing at church yesterday in the "romper room" when he decided it was time to pretend to be daddy. He climbed up to the top of three big foam blocks arranged like steps. Then he announced to my mom that he was going to work. So he then proceeded to walk down the steps over into a corner and sat down and pretended to be typing on a computer. This is what I do all the time when I am walking down into our basement to work on the computer. I can see it now … my mom – "what are you doing, josiah" … josiah – "i wuhkin! [type,type,type…]" (that's "working" for those of you who haven't heard josiah speak).