20th October 2008
Ok, I just looked back at our Toones Alive archives and found virtually no photos from this fall break trip in other years. This is the 4th year we've made this beautiful, fun trip. Amazing because I know we've always taken lots of pictures. But I'll make up for it now! I'll spare you the chatter and narration and just give you the pictures. Maybe I'll come back tomorrow to narrarate and expand 🙂 (I started out promising my mom "a couple pictures" posted tonight, and lo and behold, I've got 15 out of the 150 we've taken!)
A quick stop mid-way through the trip at one of our favorite landmarks… a Citgo-turned-pumpkin patch, complete with a petting zoo, pony rides, a giant pumpkin for jumpin in, and several backyard playsets (for sale) for playing on!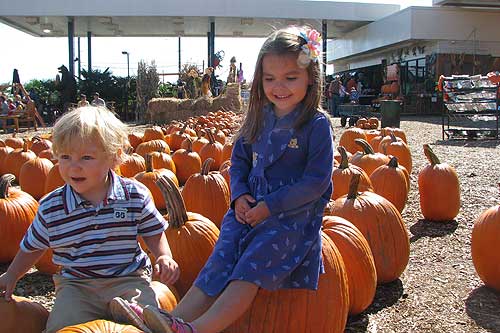 I found this picture of Analise and I from the 2005 trip, right after I found out I was pregnant with Josiah.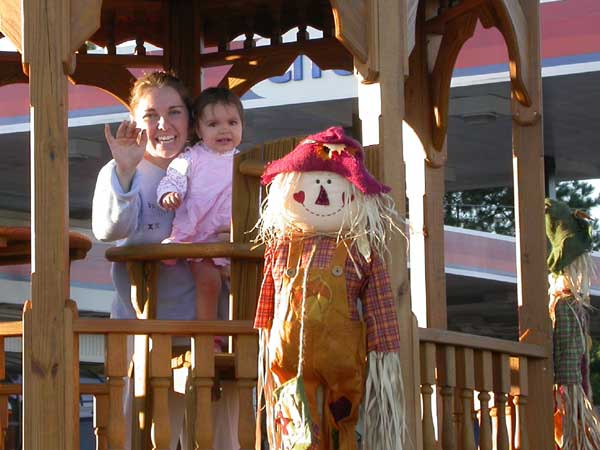 We made it to Clemson and visited the South Carolina Botanical Gardens. Brian and I stopped here just before he proposed to me in March of 2002. Ahh… sweet memories! My how life has changed!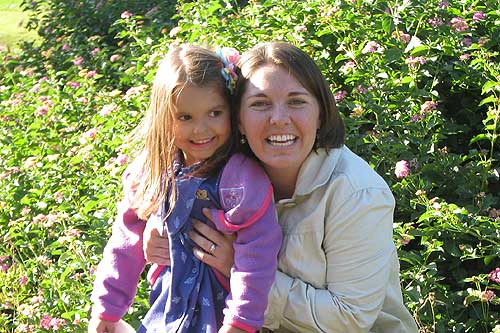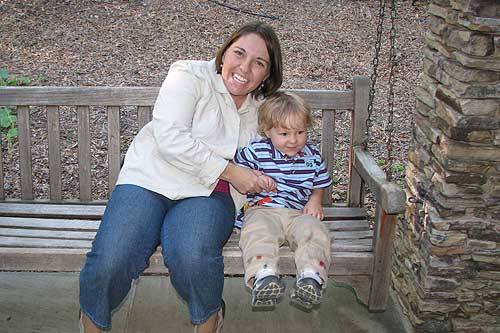 Analise took this picture of us! We were actually impressed she managed to get us in the photo at all! She was pretty excited to be the photographer.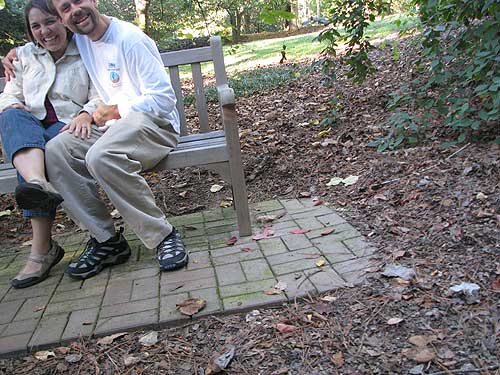 The frosty morning over the field outside our little modular cabin. It was COLD this morning!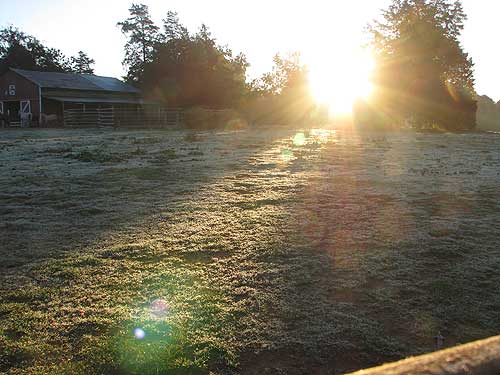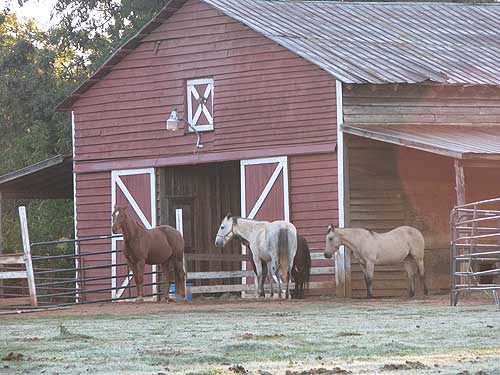 Beautiful Lake Hartwell is very, very low. We just looked at news reports, and it's 23.5 feet below full pool, and it will hit an all-time record low this week. In case you're interested in why (we were!) it's because Lake Harwell is at the very northern end of the water supply for Georgia's Savannah River, and water has to keep flowing at a certain level for the power plants and for the National Wildlife Refuge. You can sure see the cumulative effects of a couple years of drought!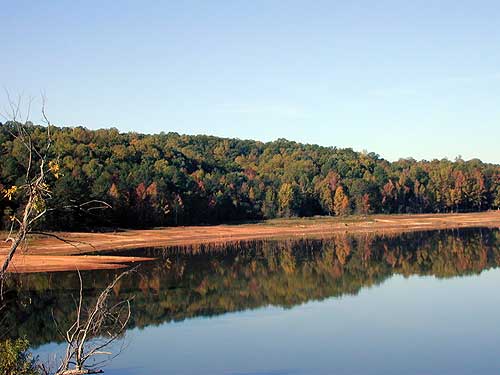 The view of the Georgia-North Carolina-South Carolina mountains from the Clemson airport. Each year, Brian's taken an "epic" ride, usually around 100 miles on the roads he used to frequent when he was at school here.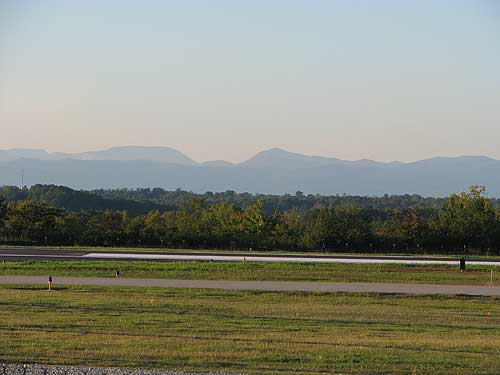 The beautiful fall colors (not quite their peak) going up Sassafrass Mountain, the highest point in South Carolina. Brian rode up here this morning, and we all drove up this afternoon for a little hike.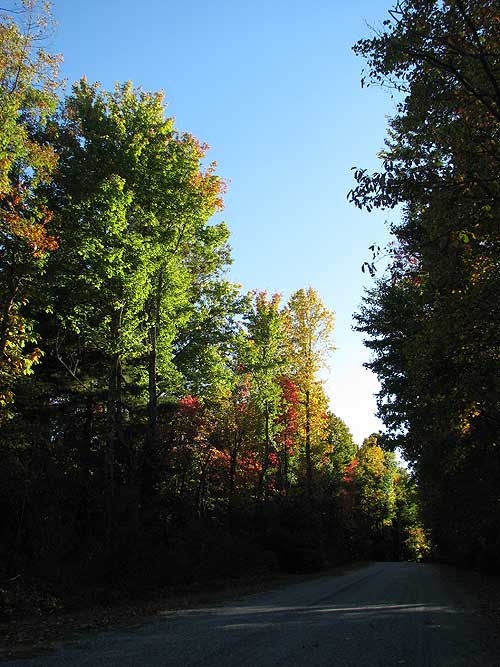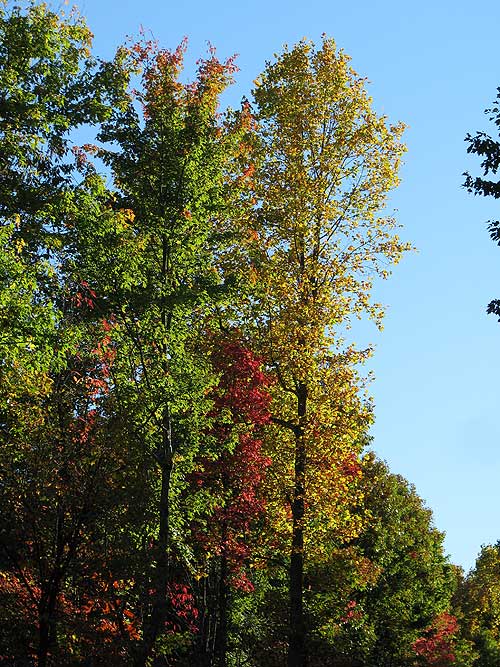 The kids and I enjoyed the horses just feet outside our door. We were feeding them carrots, so they liked us immediately!
This guy liked Josiah a lot! I love this picture! I didn't get a picture of a few seconds later as Josiah was continuing to climb down, and the horse started nibbling on his hair, which certainly does look a lot like fresh hay!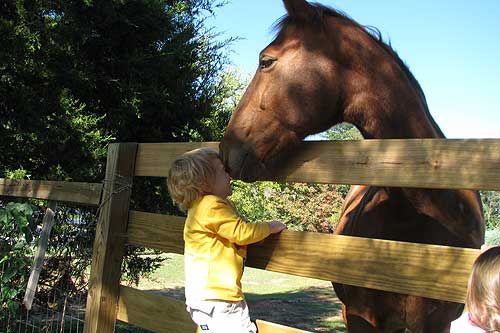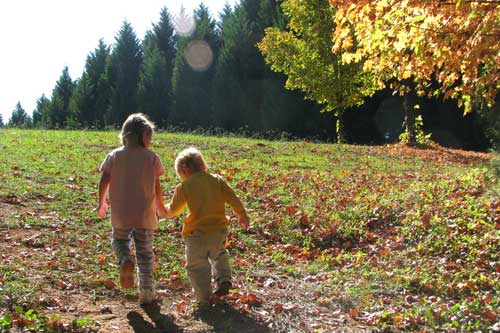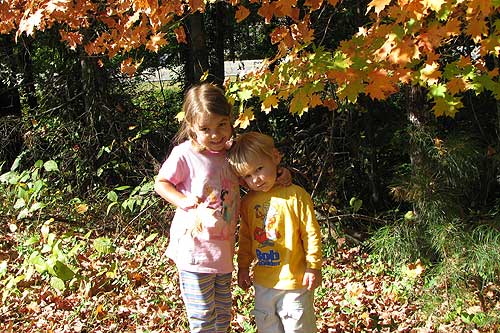 Analise great picture Analise took for us! I'm glad to see we're raising a photographer!