27th September 2005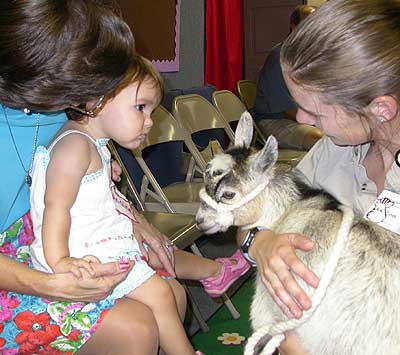 Last Tuesday was Beverly's (Brian's mom) birthday, so Analise and I invited her to join us for a Babes in the Zoo class. There were about 15 kids from 6 months to 2 years old in a little classroom. A zoo person brought out different animals and gave the kids a chance to see them up close and touch them, if they wanted.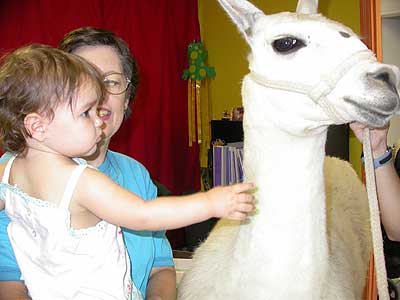 Analise wasn't too keen on touching, but she did try to lean in and kiss several of the animals. (That's what she likes to do to her stuffed animals, too.) We saw a chicken, a milk snake, a guinea pig, a fancy rat, and a llama.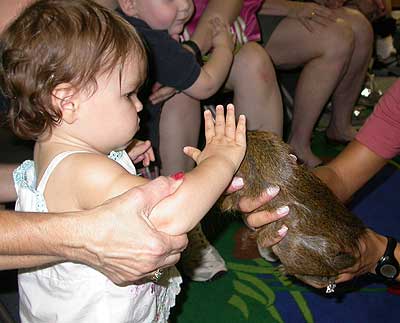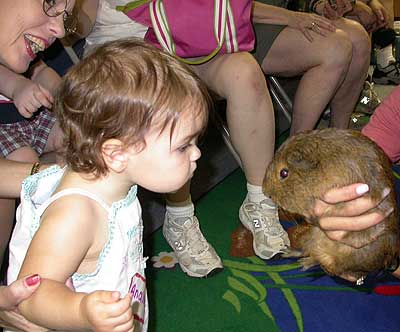 Analise was most impressed with the tank of turtles, though. She preferred to stand and watch them, pointing and saying "OOOOooo!!! OOooo!" After our short class, we wandered around showing Grandma our favorite exhibits. It was fun!! We're going to do another class in December, I think.