26th May 2011
I have to give equal time to my cute girl… who is just 1 day away from being a 2nd grader! Amazing!
She's wanted to get her hair cut short for a while now. And this cut couldn't frame her face any more perfectly. Somehow, it makes her look taller, but maybe it's because she is?!?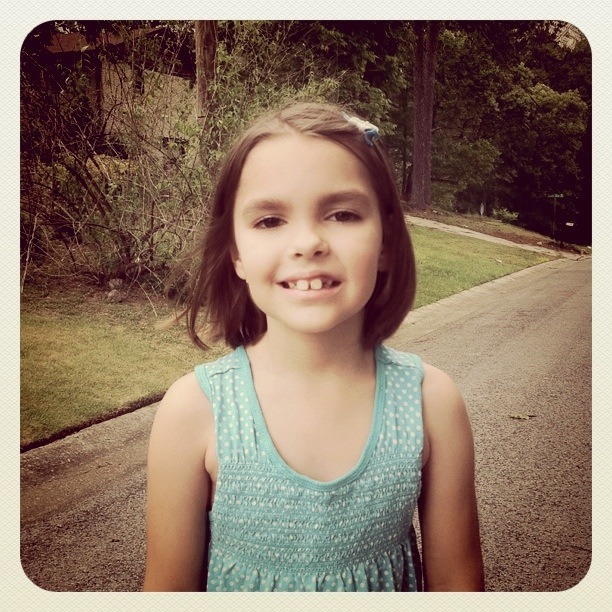 And my favorite [Twitter] memory moment: Walking to school, 3 days from being a 2nd grader, she skips away, then comes back for a hug. My heart is full.
– Posted using BlogPress from my iPhone