25th May 2011
And by cool, he prefers the "I'm a cool dude" meaning, and though that may be true, it's literally cool, since he barely has any hair left.
He didn't want to go get his haircut, so I offered, since I've been doing Brian's over the last year or so. I couldn't remember how long (or short) the #3 guard was, and I knew as soon as I started that it was WAY shorter than I'd intended. Whoops!
But I raved about it, and I called Brian out to support the positive vibe. "Why did you cut it so short, Momma?" I wanted to say, "Oh my sweet blonde-headed boy… I'm so sorry! I didn't mean to!" But I bit my tongue, and told him I didn't know it would be quite so short, but in 2 weeks, it would definitely longer. And cooler under a bike helmet! All was well… except I do a double-take every time I see him.
Of course, I think it makes his handsome blue eyes stand out more. Love this boy!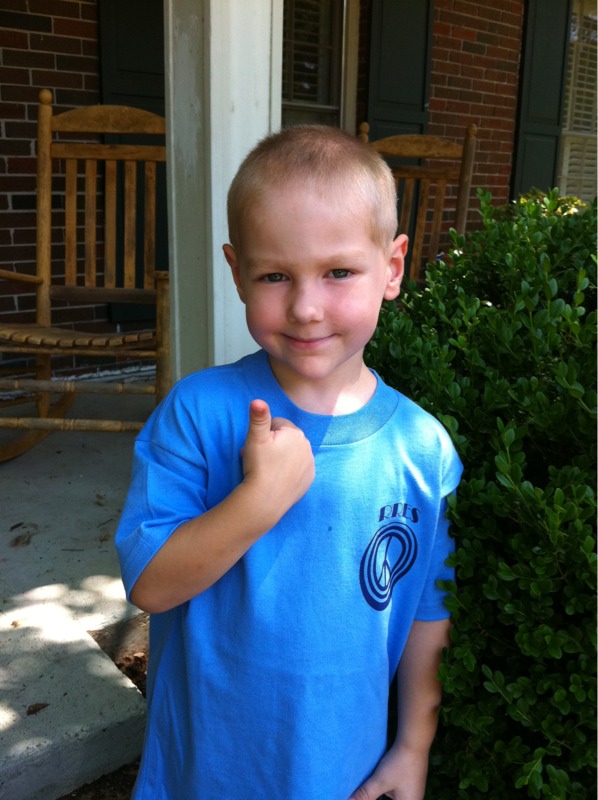 – Posted using BlogPress from my iPhone