7th September 2010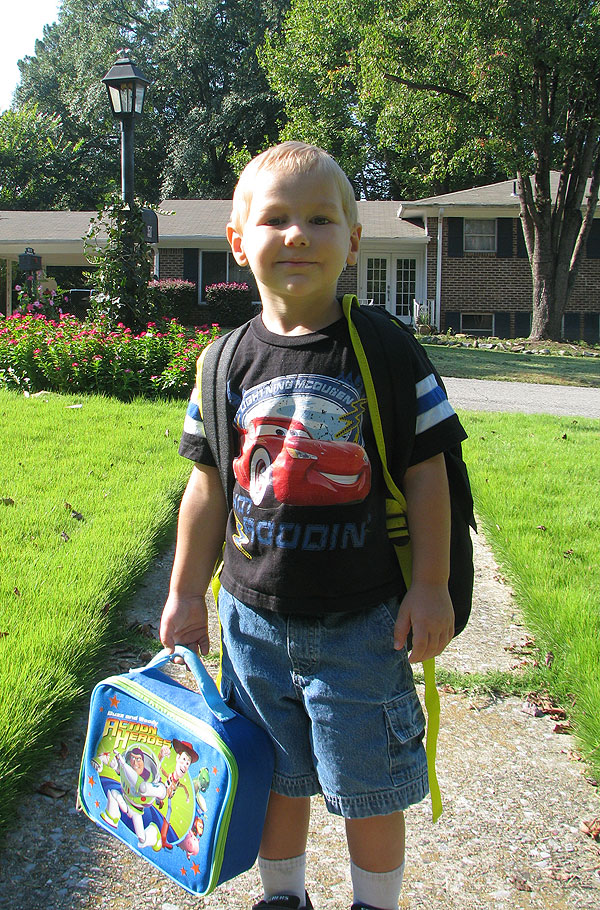 He's patiently waited nearly a whole month since Analise started school.  He'd ask hopefully each morning as Analise got ready to head off, "Am I going to school today?"  This long weekend has been even longer with the anticipation of today.  This morning, he and Analise were awake at 6:10, and Analise was as excited for his first day as he was.  She insisted on helping him pack his backpack, and they both wanted to help me pack lunchboxes.
Josiah will be in Miss Debbie's class, and Analise was in this class 2 years ago.  She is full of tidbits of information about things he'll be doing this year.  It's so cute to see her being such a sweet big sister!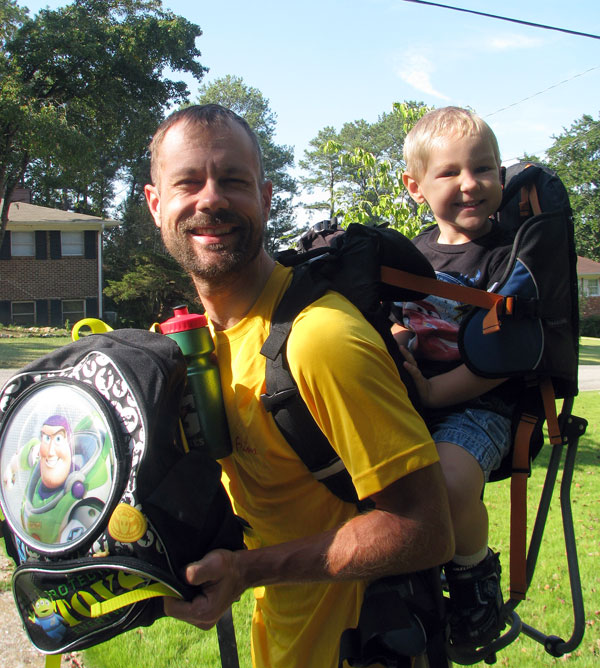 Brian walked to school with Josiah in the backpack.  The kids have always loved this adventure with Daddy.  Josiah's made it quite a workout for Brian, so the end of my kids' backpack trips might be on the horizon… *sigh*  That will be a sentimental day for this mom!
This year he's going Tuesday through Friday, from 9:30-1:30.  I'm going to miss my little buddy!  I'm already looking forward to our Mondays together.  I know the 4 hours with him in school will go quickly and my "to-do" list is endless.   We'll see how quickly I figure out how to manage my time!