16th December 2006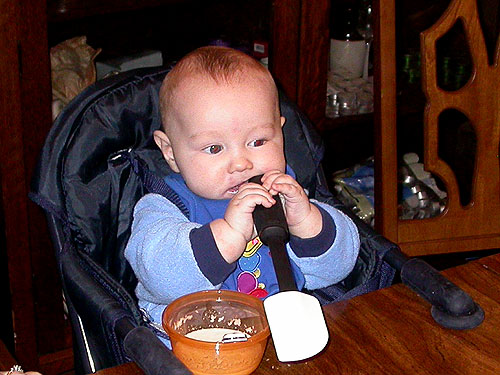 Last Friday, Josiah got to eat his first real food, the night before his 6 month birthday. Yum… oatmeal baby cereal with formula! It was hard to convince him that he'd like it more than the spatula, at first. Then he wasn't quite sure what he thought of it.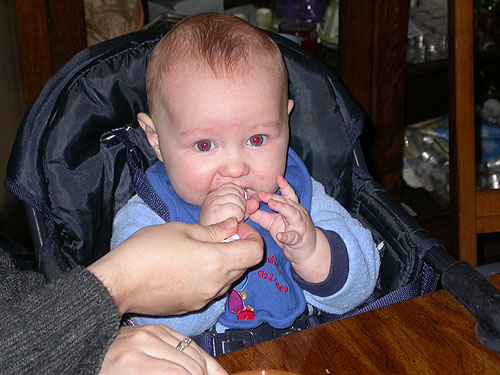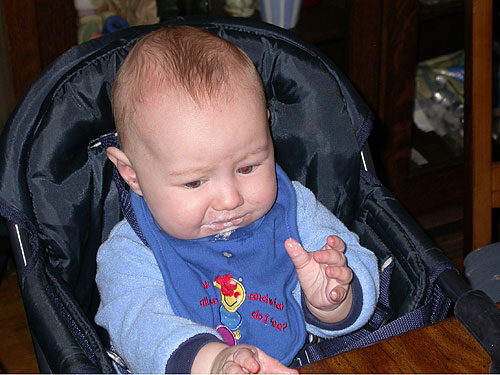 But after a couple bites, he wouldn't let go of the spoon, and kept wanting to "help" me feed him. He seemed to like it pretty well, and he ate all that I'd made.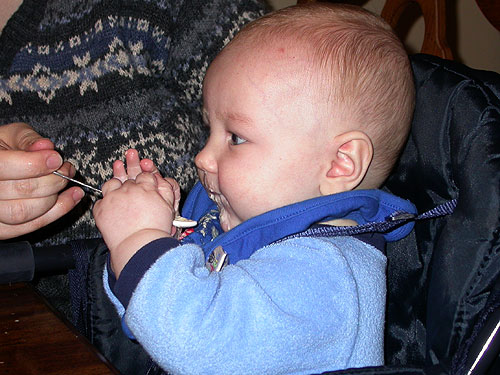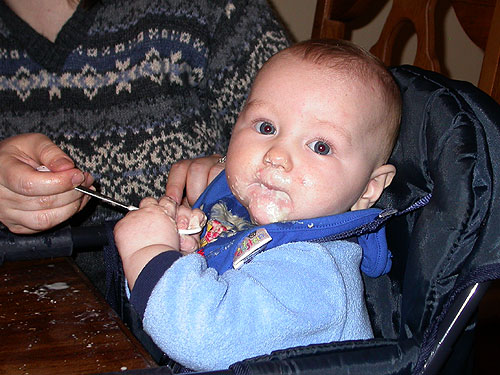 He's got a gourmet menu of rice with apples bananas tomorrow – what an exciting change! Oh, and the always delicious main course of warm sweet breastmilk:) Still his favorite. Can you tell buy his round little body he eats pretty well?
After 2 days of feeling feverish and a day of grumpiness (today), I hope Josiah will be over the virus that has bugged both he and Analise this week. We need to be healthy again! It's been a long week for mom… This last picture is for comparison sake – this week (6 months) and July (1 month). He's gotten so big! His favorite place to sleep is still on me. Though it's hard to convince him to give in and go to sleep, I still love having him snuggled up against me.