12th April 2011
On my birthday last week, an unexpected package showed up at the front door.  I had been notified that I would be receiving a product to review from DaySpring, and lo and behold, it arrived on the perfect day! What a gorgeous gift…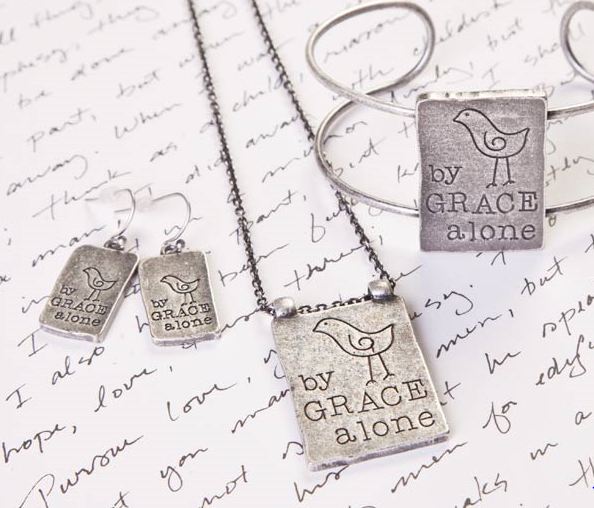 On the reverse of the necklace it says, "By the grace of God, I am what I am. -1 Cor. 15:10"
After 35 years, I feel like "grace" is the life motto God has given me.  It covers all my sin, it strengthens weaknesses, it is the greatest gift I've been given, and the greatest gift I can offer.  The verse I've come back to over and over in my life that seems to say everything I could possibly need to know is 2 Corinthians 9:8: "And God is able to make all grace abound so that in all things, at all times, having all that you need, you will abound for every good work."
So for this beautiful jewelry set to arrive on my birthday just took my breath away.  Such grace!  It is GORGEOUS!  I've worn the bracelet every day, and I've already gotten several compliments on it.  The set also includes the delicate earrings and the adjustable necklace. I absolutely LOVE IT!
So head on over to DaySpring, and check out the By Grace Alone jewelry set, on sale for $39.99 during the month of April (my birthday month!).  This would make a lovely gift, as would any of their products.  There are also some great deals on the sale page.  Through the entire month of April, DaySpring is offering 50% off the Wonderful Grace carved wooden serving tray, and $10 off the Studio JRU Crosses and SDG Grace Hanging Tiles!

Thank you, DaySpring, for allowing me the chance to review one of your quality products.  What a perfectly timed birthday gift to remember the greatest GRACE!