18th October 2007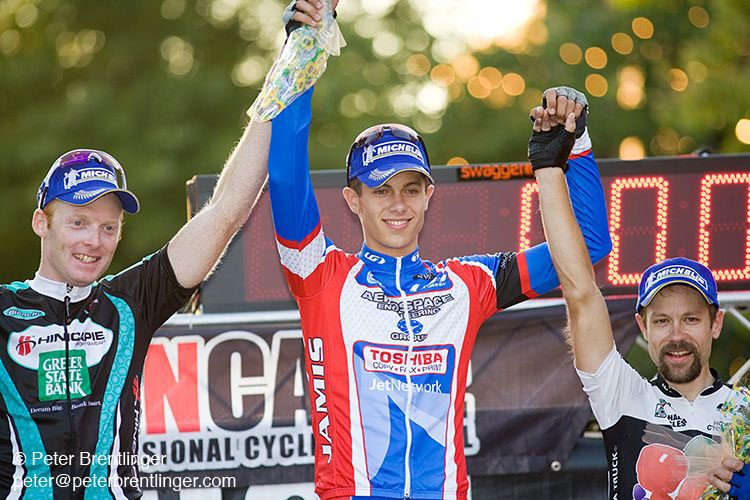 The 2007 Greenville Cycling Classic podium.
L-R: Geri Hewitt (Hincapie-Bianchi), Robert Sweeting (AEG-Toshiba JetNetwork), Brian Toone (Tria-Market / Two Men and a Truck)
These photos (except for the last one) are all courtesy of Peter Brentlinger. Kristine saw him take the podium picture and asked for a card. He sent me these pictures today. They are in reverse chronological order from Saturday's race starting with the podium above. Hope you enjoy them!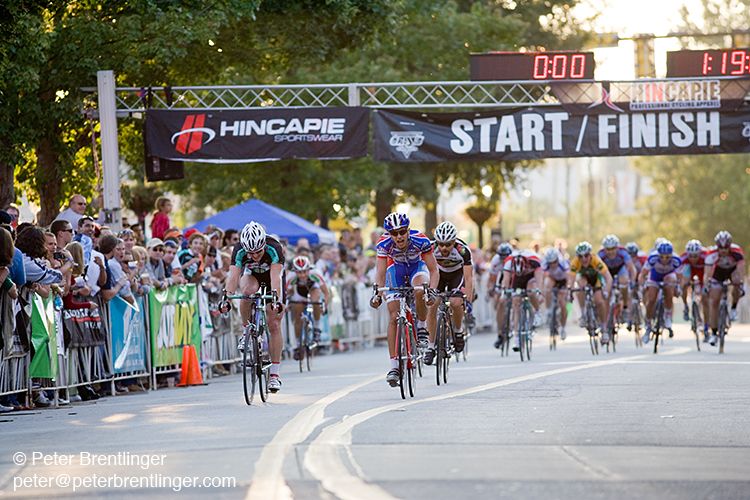 Here is a better finish line picture. This is just after the finish line.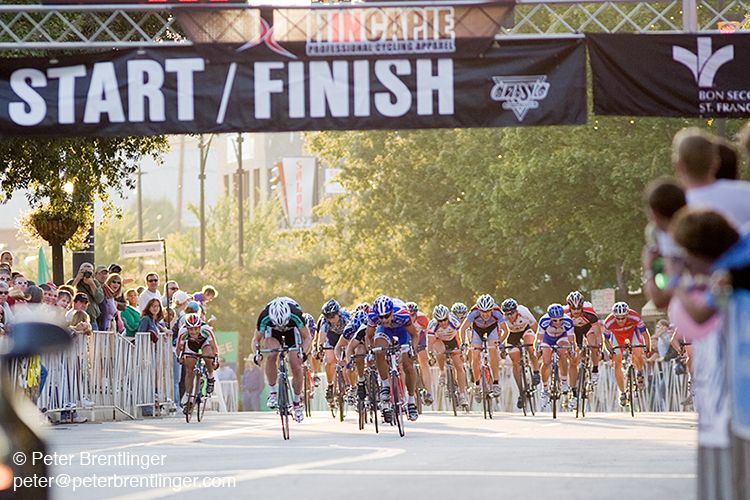 Here is the sprint to the finish line. I am in third place in this picture kinda behind the rider in the middle.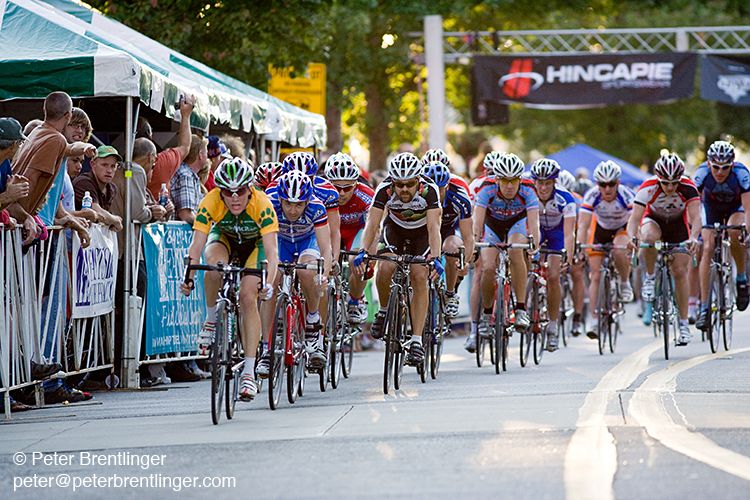 One lap to go!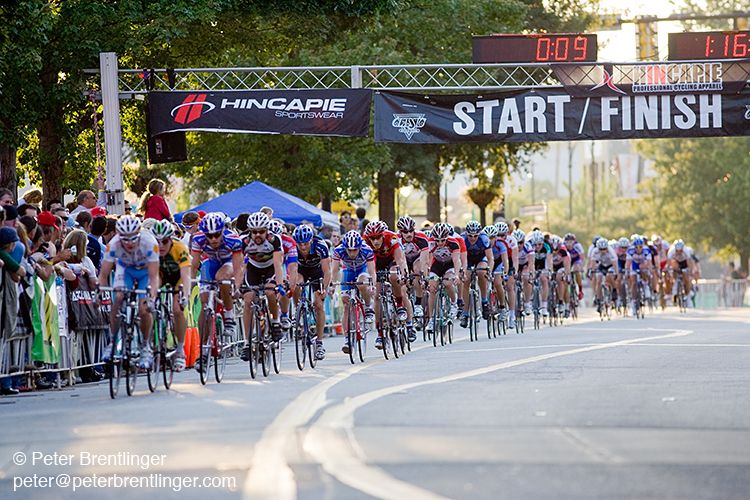 Two laps to go. Craig Lewis (Slipstream-Chipotle) is leading what is left of the group.
He'll be racing with George Hincapie on the European team T-Mobile next year.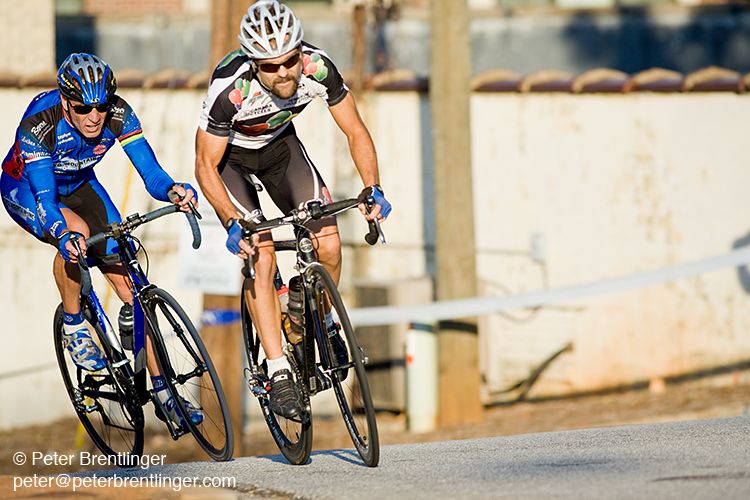 I was in a short-lived (1 lap?) breakaway on Saturday with David LeDuc (Mercy Cycling) who ended up winning Sunday's race.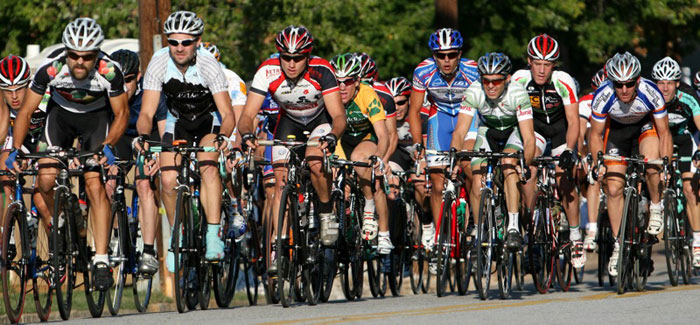 Here is part of the peleton cresting the hill leading into Turn 3. I am on the far left of the picture.
This photo was posted to Flikr by Fizicist.