28th April 2005
Inspired by my wife's post yesterday, I decided to put together a blog with some of the pictures I like the most from my bike rides here in Alabama. Most of these are from January, February, and March so the leaves still haven't turned yet. Everything is so green now. You'll have to wait for the pics from my bike commute today to see just how green!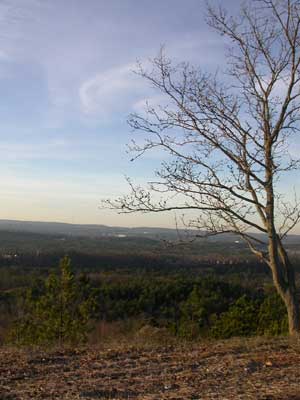 Beautiful view looking northeast from atop Double Oak mountain.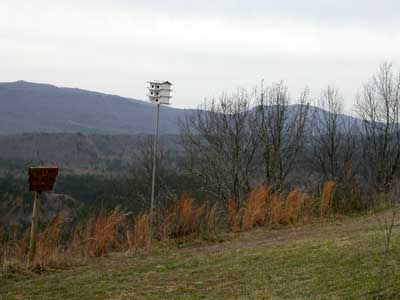 From atop a different point of Double Oak mountain looking south on a different bike ride.

On Easter, I went for a bike ride that took me down to my brother's house in Pelham. Since it was Easter, I had originally intended to take an Easter egg, but I forgot it! So I dropped off a water bottle instead.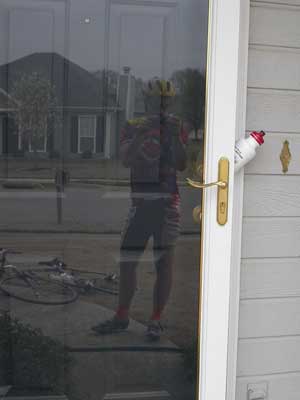 Easter present for my brother.

Another ride took me past Star Lake in Hoover. As you might be able to see, it gets its name from the manmade island near the middle of the lake that is shaped like a star.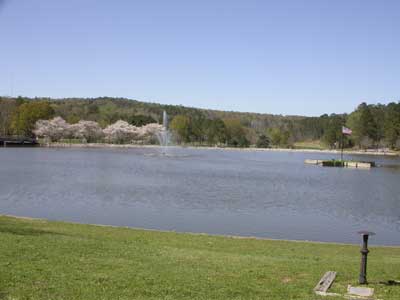 Hoover's Star lake
Steve Donaldson and I drove down to Marion, Alabama in Perry County in Alabama's historic cotton belt to ride 100 miles in a century organized by none other than Samford University. Steve is a fellow computer science professor at Samford. It's hard to believe that I am teaching at a university where one of my co-workers totally into cycling and which would organize a century my first semester teaching! Below are some pictures from the ride.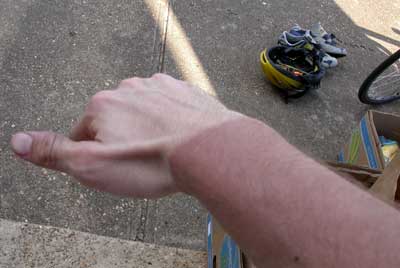 First, a picture of my really bad sunburn after the ride.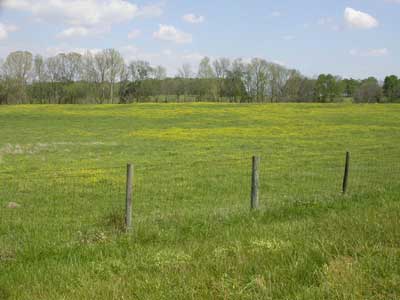 There were several fields of flowers blooming in the early Spring.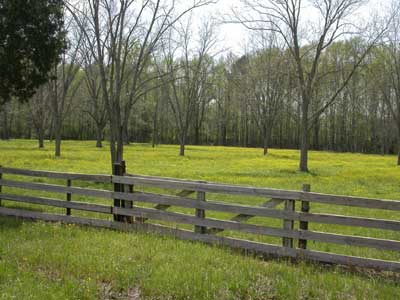 Another field of yellow flowers.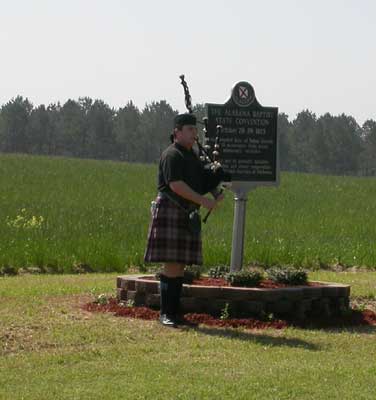 This was one of the coolest things I've seen on a century – a bagpiper playing for the cyclists as we rode by the site of the original Alabama Baptist convention. This bagpiper is a Samford student who can be heard throughout the campus whenever he plays his bagpipes in the football stadium.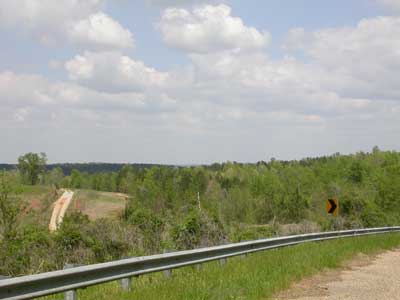 Here's a view of some green hills on the ride.
And finally, here are two more from bike rides in Hoover.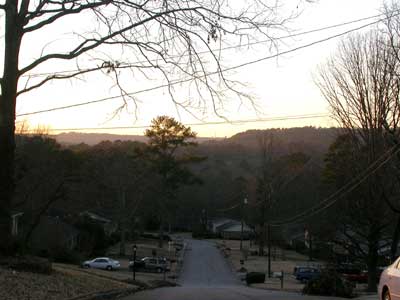 First, here's a sunset view looking from the top of the hill in our neighborhood. In the distance are the Vestavia Hills ridge and Shades Mountain.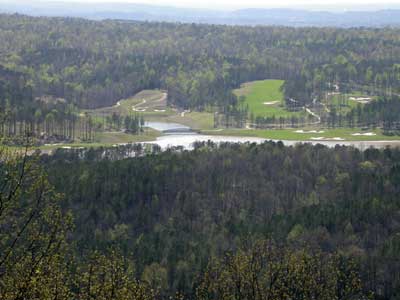 Lastly, here is the view from atop Shades Mountain looking west at a Robert Trent Jones golf course.