27th July 2006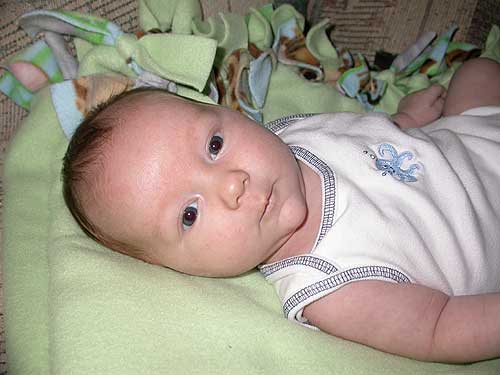 Sorry you haven't heard much from us this week! I've had my hands full, and honestly, life has been pretty boring. But even if you find my musings in this post boring, you'll enjoy the photos:) These first few are just from today, as Josiah's almost 7 weeks old. The second one below, is Analise snuggling with Josiah as she loves to do.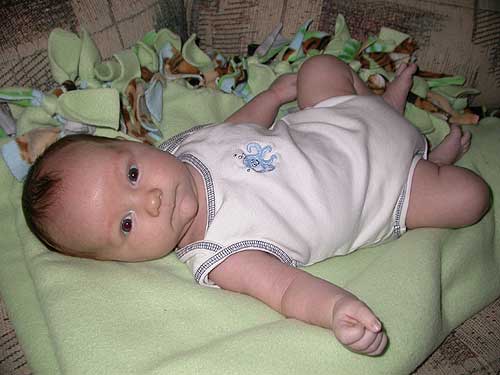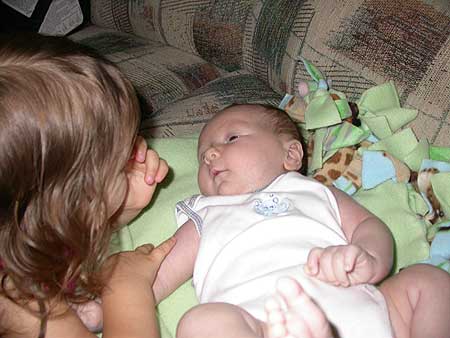 These next couple pictures are from this past Sunday, when Josiah was wearing one of my favorite outfits. Analise has a cute dress that would almost match, and I'd love a photo of them together, but that would likely be impossible to arrange.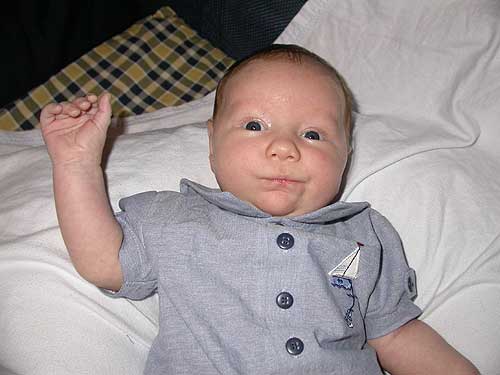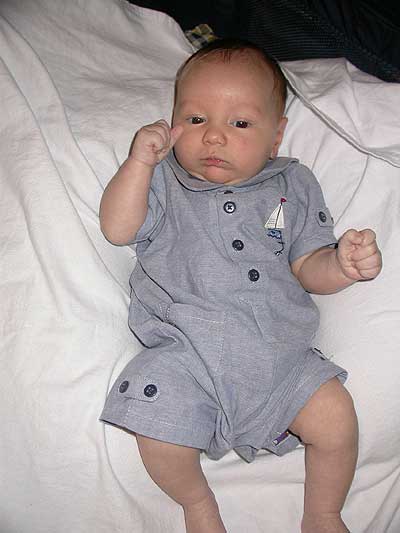 These next two pictures are of Brian and I using our new Peanut Shell pouch. Like I've said, it's been hard to get anything done given that Josiah likes to be held. He is getting better about being by himself, but I had heard about this pouch, and thought we'd get one to try. It's GREAT! It's a super-soft microfleece (in the bubble gum pink polka dot, if you're browsing!). I know Josiah looks a bit scrunched in these photos, but he was comfortable enough to fall asleep, and I've read that newborns like to be all curled up like that. We even went for a walk this morning, Analise in the stroller and Josiah in the pouch, in the tummy-to-tummy carry, his favorite position to snuggle up to someone. Besides being warm (because it was almost 80 degrees at 8am and I had a hot little body on me), it worked really well. I highly recommend it to anyone! I think we're going to use it often.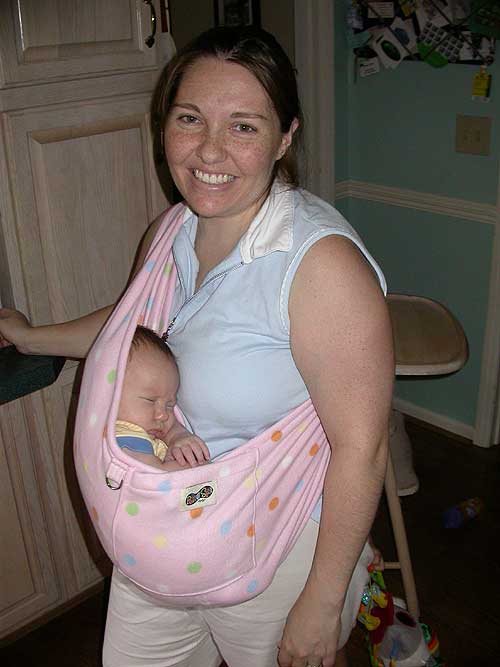 Today's excitement was a lunchtime run to Chik-Fil-A for a kids meal. Since our visit on Cow Appreciation Day, we've been enjoying the prize from Analise's kid's meal, a story CD of PBS'Between the Lions. Analise really likes the stories, especially in the car, and she's been talking about it all the time. So now, we've ventured back to get each of the CDs and we're only missing one.
Brian's working on making headway on the bike dilemma. He has the police report, and the identity and phone number of the driver are included on it. The police have told him its his responsibility to contact the driver to find out about insurance, and they'll only get involved if we're going to press charges. He hasn't called him yet, but we'll let you know how that goes.