24th March 2007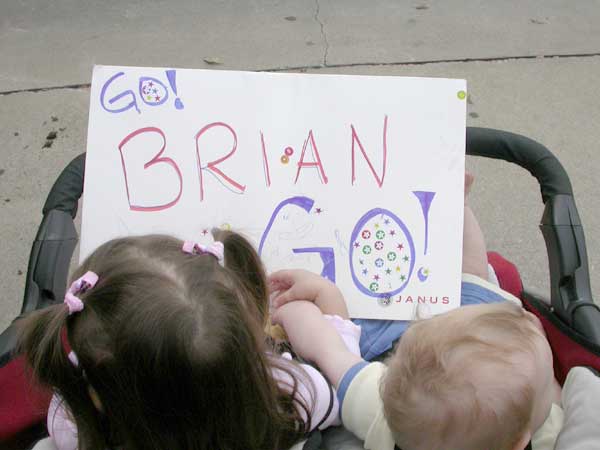 It was a tough race today, but I had awesome fans. Check out my two littlest fans!
I've included my heart rate data below. It's a little tough to make out, but HR, altitude, and speed are all shown on this graph. The altitude peaks outline the 23 laps of the course. Interestingly, my altimeter isn't particularly accurate as some laps I appear to have gone somewhat higher than other laps — even though it was the same course each time! If you are looking for trends, then note that my heart rate starts out particularly high but then gradually drops before peaking again when I broke away with about 6 laps to go and then soloed in for the last 4 laps. Below the graph, I have listed all the summary information for the graph.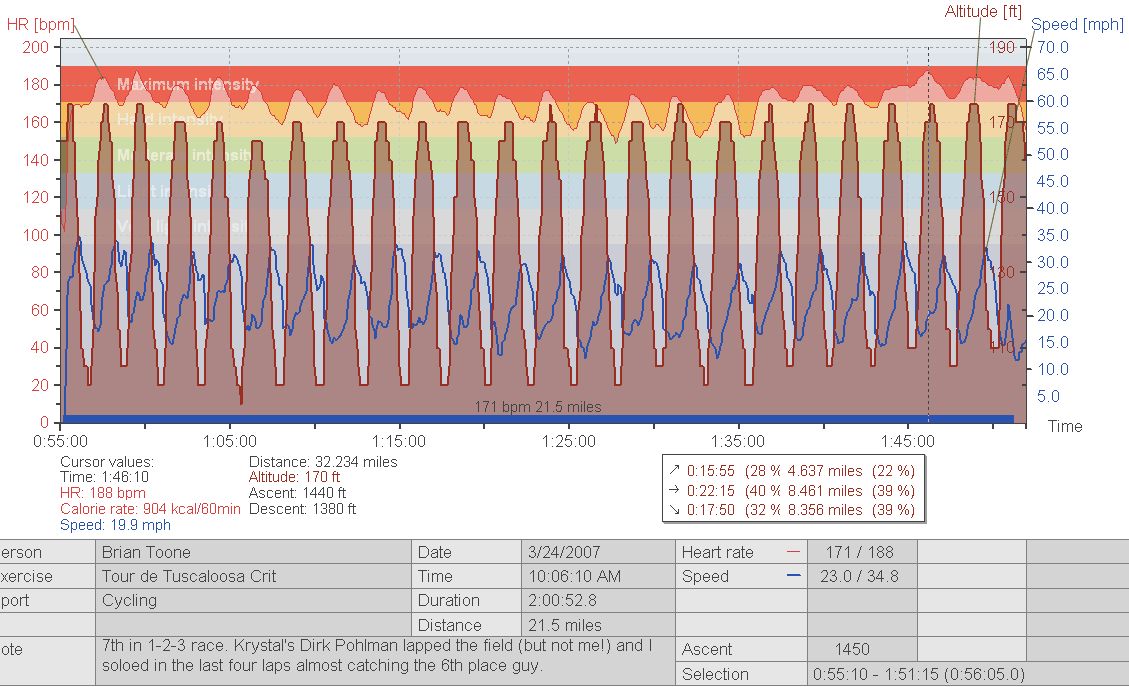 Duration 0:56:05
Sampling Rate 5 s

Energy Expenditure 709 kcal
Number of Heart Beats 9604 beats
Minimum Heart Rate 102 bpm
Average Heart Rate 171 bpm
Maximum Heart Rate 188 bpm
Standard Deviation 9.0 bpm

Minimum Speed 12.1 mph
Average Speed 23.0 mph
Maximum Speed 34.8 mph
Distance 21.5 miles
Odometer 700 miles

Minimum Altitude 95 ft
Average Altitude 140 ft
Maximum Altitude 175 ft
Ascent 1450 ft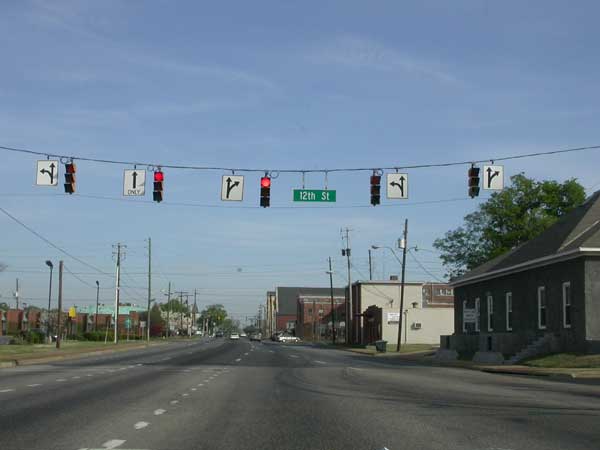 How is this for a crazy intersection??? This was in Tuscaloosa on our way to the crit.