6th July 2007
Of course, we had to celebrate birthdays with Grandma Sandy and Poppa Dale!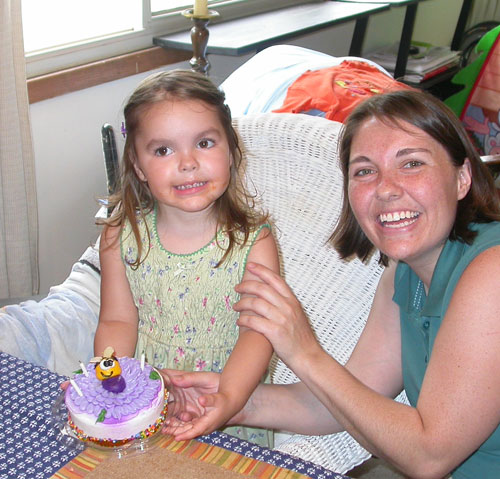 We found 2 cute little personal sized cakes. Josiah dug into his before we could get a picture of it.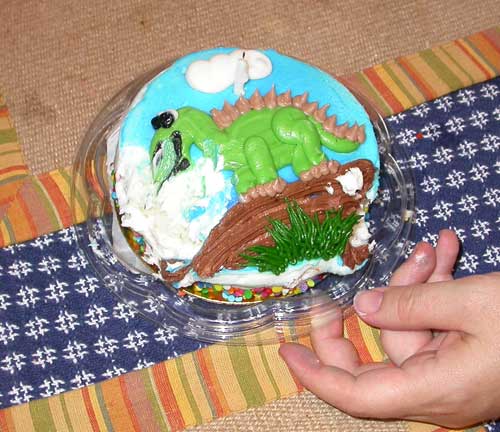 He's gotten the hang of eating cake!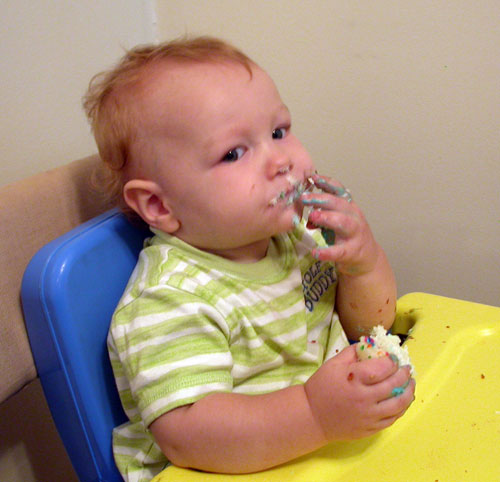 …And waffles! At the hotel in Wausau, he found a whole waffle on a plate within his reach and while we were all busy with something else, he dug in. Obviously, the little pieces I'd set out for him just weren't good enough!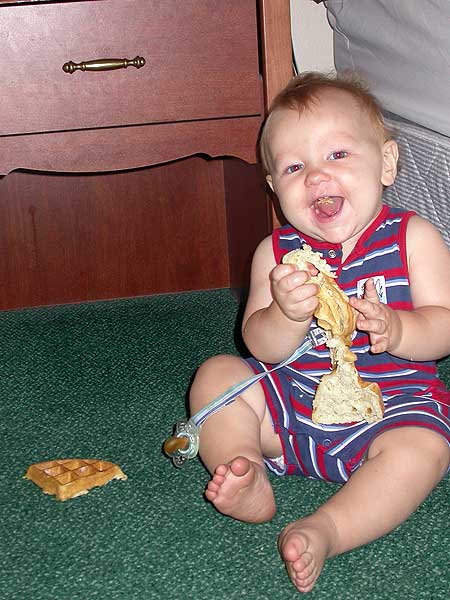 In St. Paul at the Harriet Island park, we played on the playground (the Twin Cities has AWESOME playgrounds!), had a picnic,
and then lured some ducks up to visit us. They were down about 8 large steps in the water, but when we tossed crackers their way, they slowly came up to snack with us. Analise was really excited.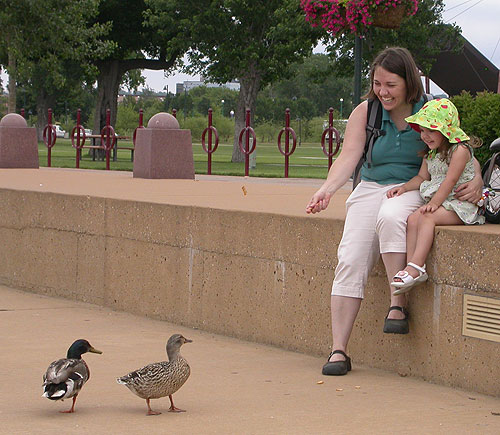 Sweet picture of Analise in the daisies… don't mind the Sport Beans tattoo on her arm.
When she got it at one of the bike festival booths, we had no idea it would last 10 days before we finally took it off with rubbing alcohol!