6th July 2007
These were some fun pictures from a great Hardee's playground in Madison, Wisconsin. Let me tell ya… with 2 restless kids, we made use of restaurant playgrounds along the way.
Josiah is a master slide climber. It's his favorite challenge on the playground. Gotta watch for kids coming down, though…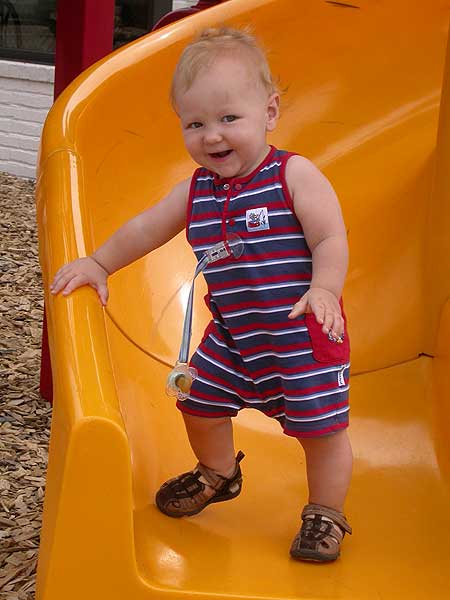 Or this will happen! They were both smiling and laughing, thankfully. Not always the case!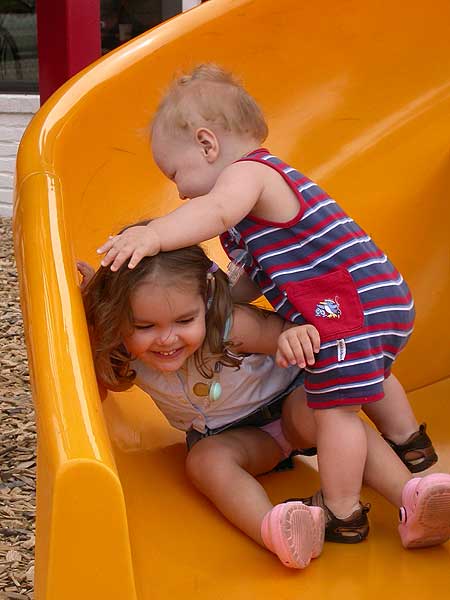 Josiah also really enjoyed the tunnel. He was giggling and squealing the whole time, going back and forth.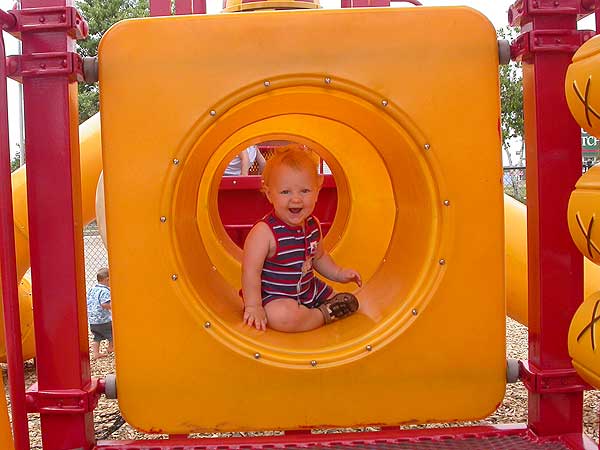 Peeking at me from the bubble section.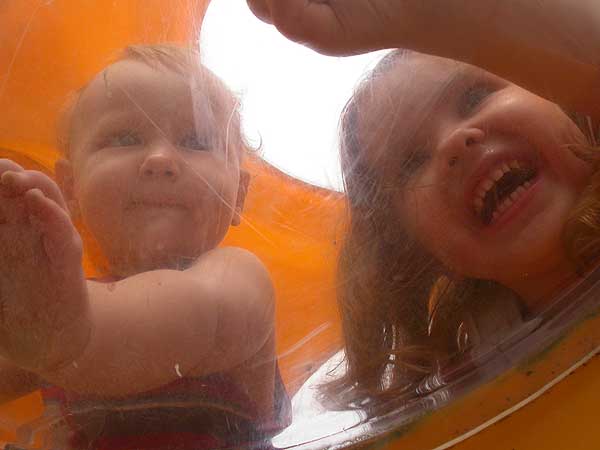 This is the only picture I got in Wausau when we met Jen and Dena.
As hard as it is to get my 2 kids to be good for a photo, it's impossible with 4!
Callie (Jen's pretty little 2-year old), Josiah, Derek (Dena's tall handsome 3 year old) and Analise.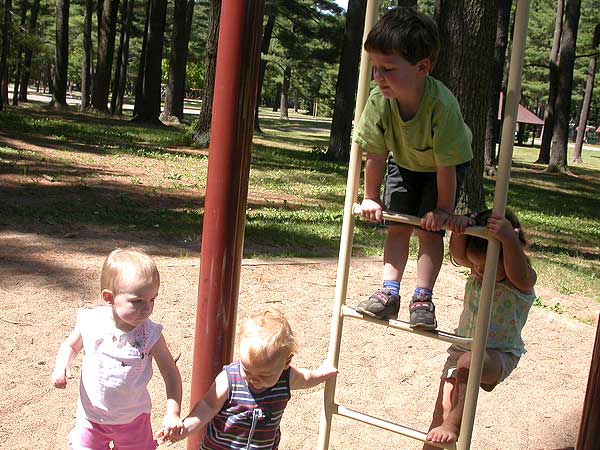 This is Jen saying, "Look at me, I can do 2 kids, no problem!" An hour later, she was testing it out for real
as she and Dena took care of Analise while Josiah and I were at the urgent care clinic with Brian.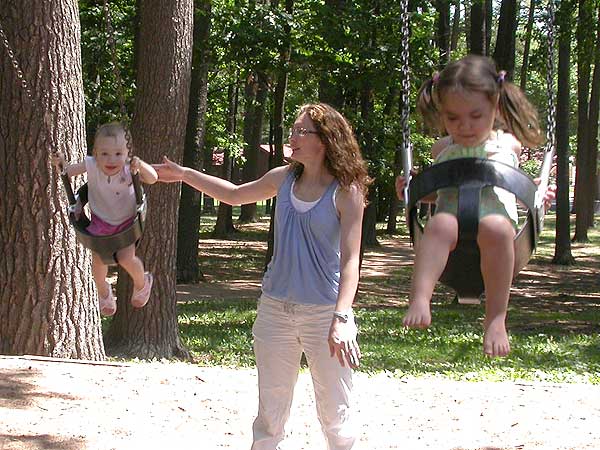 We came home to 2 fluffy baby birds in our hanging basket. They grew up FAST, and they're already gone.
Glad my little ones don't grow up and leave the nest so quick!