8th November 2007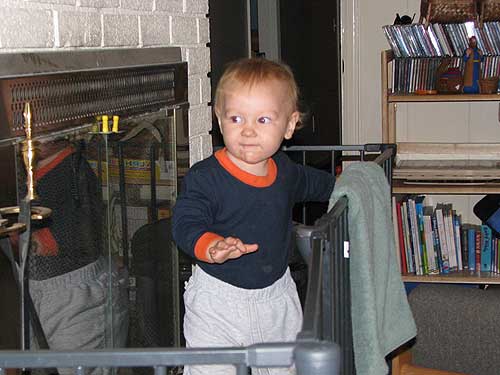 Um, yes… the baby is supposed to be on the OTHER side of the fireplace gate.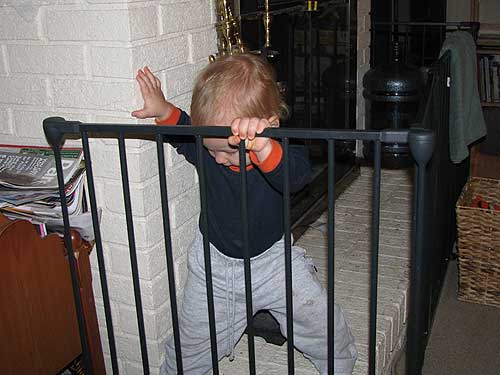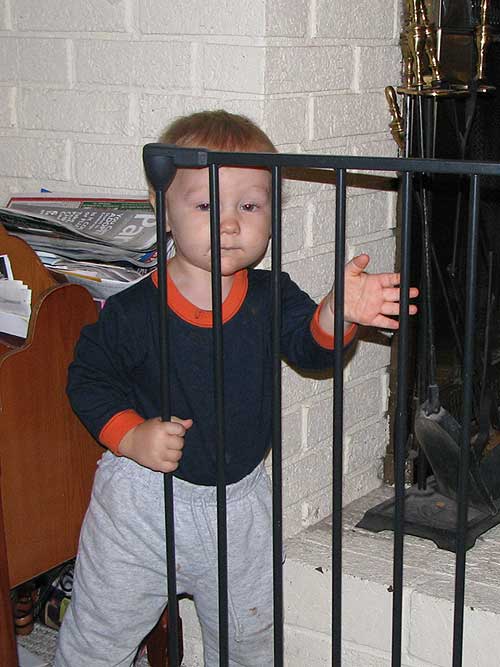 Now, he's stuck, trying to get out. We still don't know how exactly he got in there!
Hope we can get this gate Josiah-proof before we start building fires.
I tell you, we NEVER had problems like this with Analise.
And one last picture, for those lucky ones who got this far… my new haircut: