4th November 2007
Kristine had a party to go to yesterday afternoon, so I had the kids to myself. See pictures from our fun fall adventure below!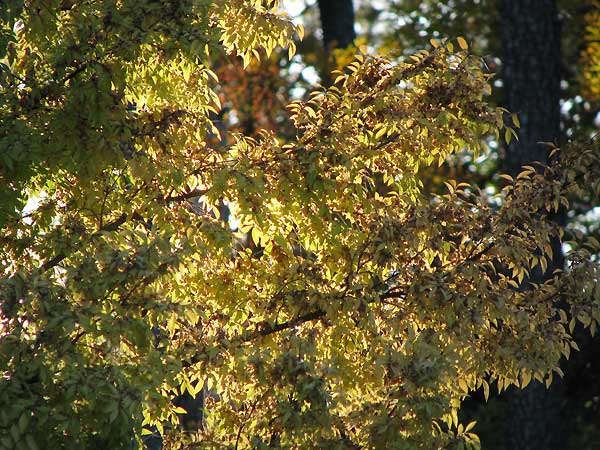 While the kids were playing on the playground, I tried to take a few
pictures of the fall leaves all lit up by the setting sun.

Bright reds and greens.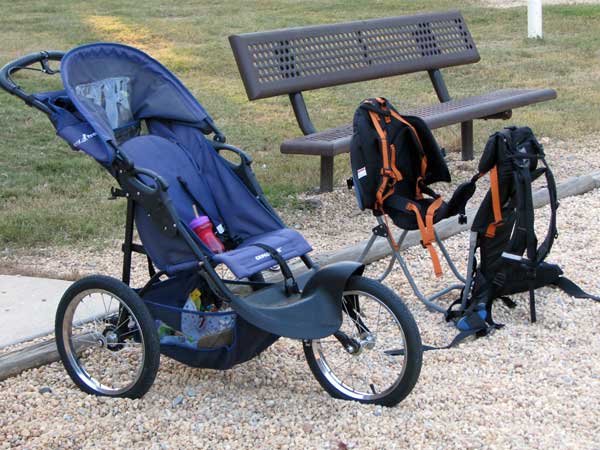 Here's how I got both kids through the woods over to the playground.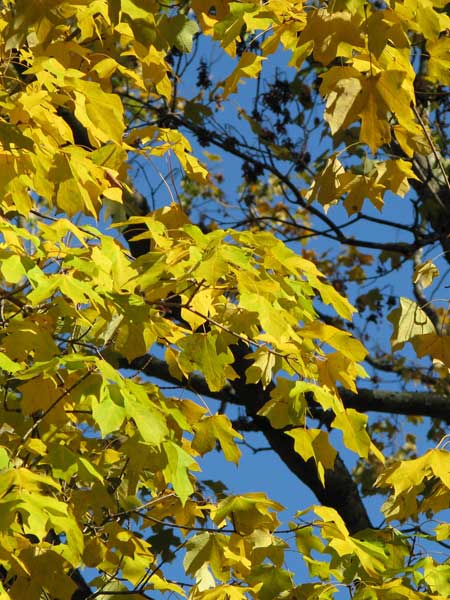 Pretty yellow leaves on our walk over to the playground.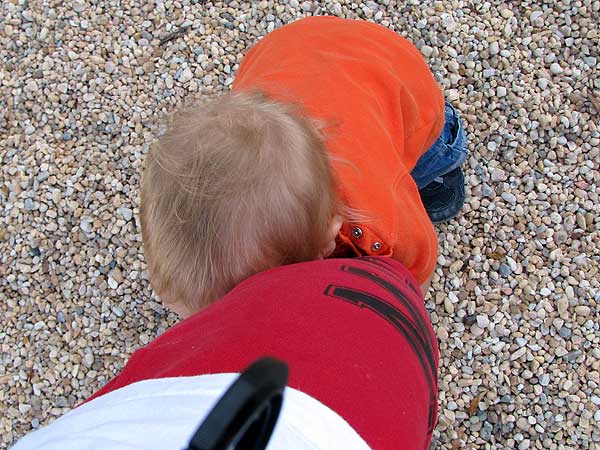 I knew it was time to leave when Josiah got very snuggly.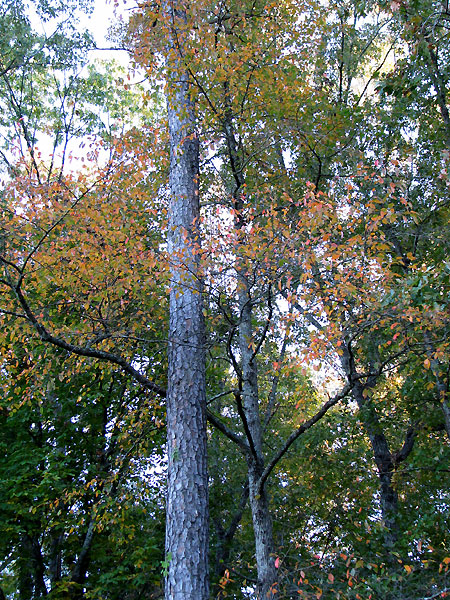 It's interesting this year — some trees have lost almost all there leaves, while others
haven't even started turning yet. Here you can see a tree with just a few of its leaves left
and yet in the background are some green trees that haven't even started to turn!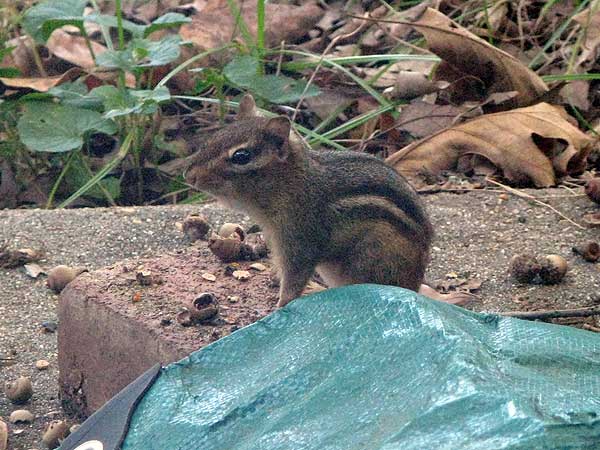 This chipmunk came right up to our door while we were taking pictures of the squirrel. Brave little fella!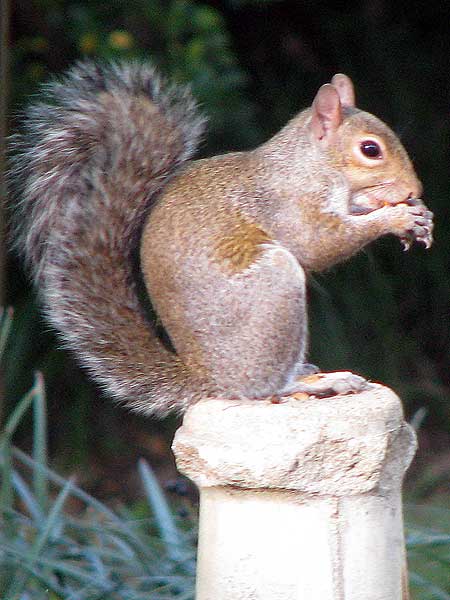 This squirrel was chowing down on a nut for several minutes on the base of our bird bath.