18th October 2008
This morning Beverly and I took the kids to a harvest festival.  I mentioned in the previous post that Snow White was going to make an appearance.  Although Analise wasn't excited to see Snow White at first, I remind her to be nice and to ask Snow White if she knew Belle, her favorite Princess.  When it came to it, though, Analise was quite enamored by pretty Snow White.  We saw her several times, and Snow White ooh'ed and ahh'ed over Analise's fairy princess costume and Josiah's little engineer costume.
Besides Snow White, we trick-or-treated at all the little arts & crafts booths, the kids bounced in the inflatables, we munched on hot mini-donuts and hot dogs, and went on a little hay ride through the pretty neighborhood.  All in all, a lovely fun fall morning.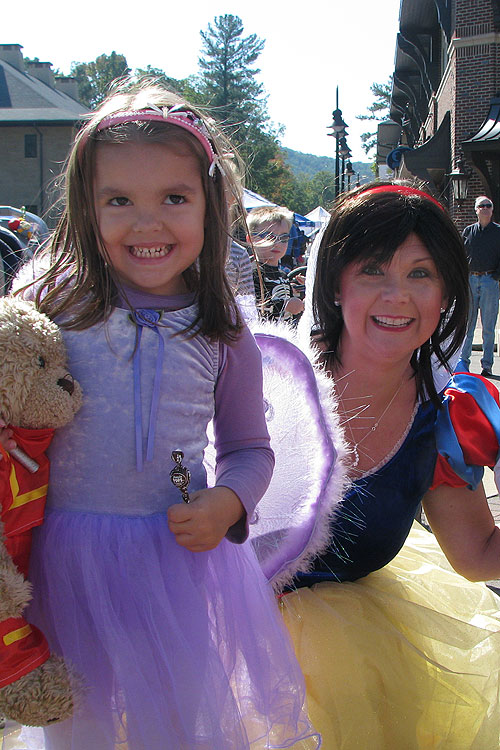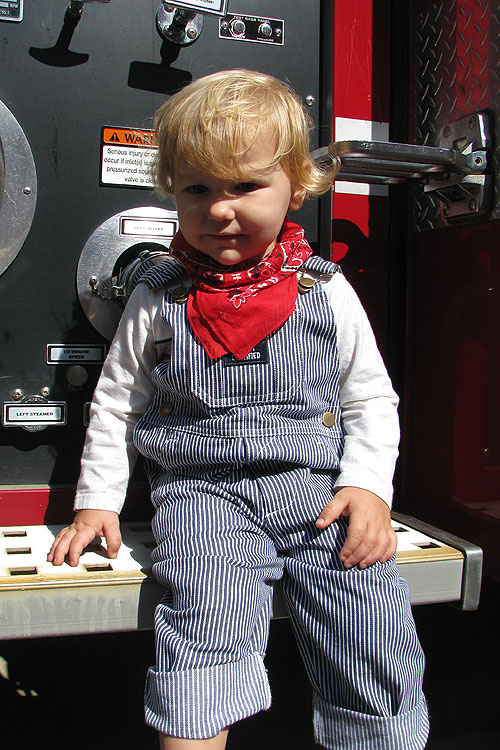 Always trying to get a good picture of the two.  Um, this one wasn't it originally, but I spliced 2 pics together.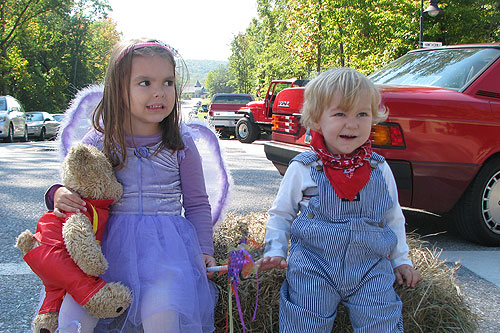 Don't I look like a movie star? 🙂  The original picture was poorly lit bc we were in a shadow… this is my try at improving it!  Just call me "Photoshop Queen".  (Please no comments from anyone who is eons more Photoshop-experienced than I… I know who you are and you're my heroes!)