15th June 2006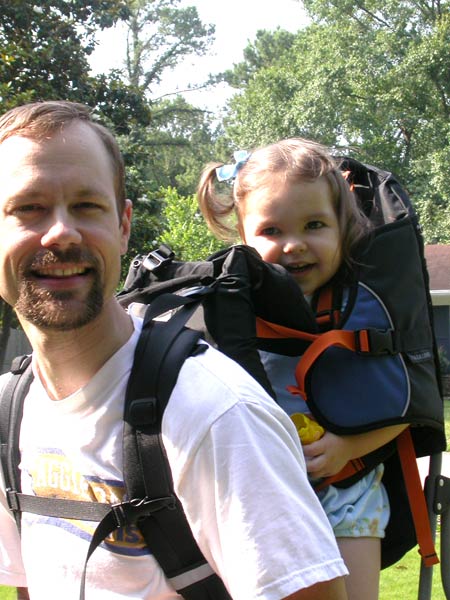 I took Analise to her first day of school yesterday. It was her
first time at school, so it was an exciting day for her. We hiked
over through the woods together to Lakeside Baptist Church. When
we made it to her classroom, Analise looked inside, saw all the toys,
and ran over and started playing. I think she did way better about
being left than most of the other kids.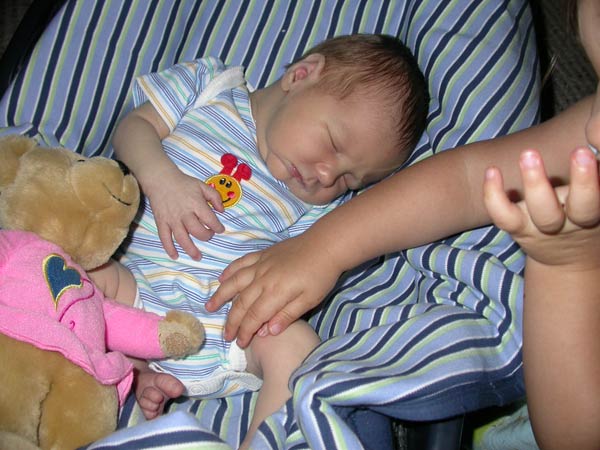 Her first day went really well, and when she got home she was warming
up even more to Josiah. I think this picture shows the ultimate sign
of acceptance: "the Analise rub". When Analise gets tired, she likes
to rub any patch of available skin she can find. Here she has found
Josiah and is rubbing his hand and arm while sucking her thumb.
And here Analise is sharing all of her stuffed animals with Josiah. I
can't believe he stayed asleep the whole time she was piling animals
around him!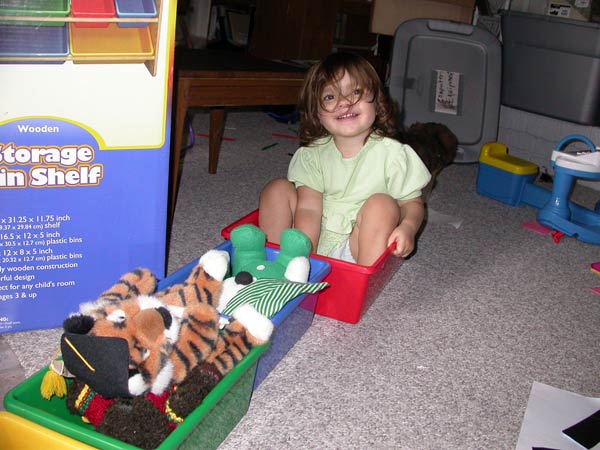 Finally, I've been taking Analise downstairs and playing with her
in my office area. Here Analise has created a "choo-train" and is
riding in it with some of her stuffed animals. Choo-choo!
Posted in Uncategorized | 2 Comments »