9th June 2006
I'm on a mandatory "leave-the-room" while Kristine gets an epidural. She's
progressing well and is doing pretty well. I thought I would post the video
of Analise on her first bike ride to help pass the time. Here ya go!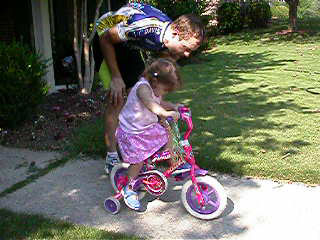 (Click here for mpg version if the above link doesn't work.)

And here's some pictures from where I was waiting outside … beautiful
day here in Alabama!