24th October 2005
Hello from Beautiful Clemson, South Carolina!
We have had an awesome spir of the moment trip up here to my college Alma Mater Clemson, SC. The drive up was nice. The weather was beautiful and we had a tremendous tailwind most of the way. Shortly before driving through Atlanta, we stopped for a DQ break. Here's my beautiful wife and daughter enjoying a Georgia Mud Fudge Blizzard in Georgia! Shortly after we made it through Atlanta on our way up I-85N, we stopped for a gas and happened upon a Citgo station turned into a cool little Fall Pumpkin Festival.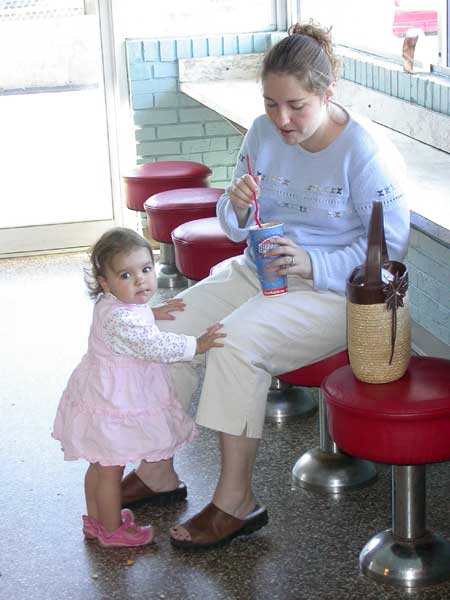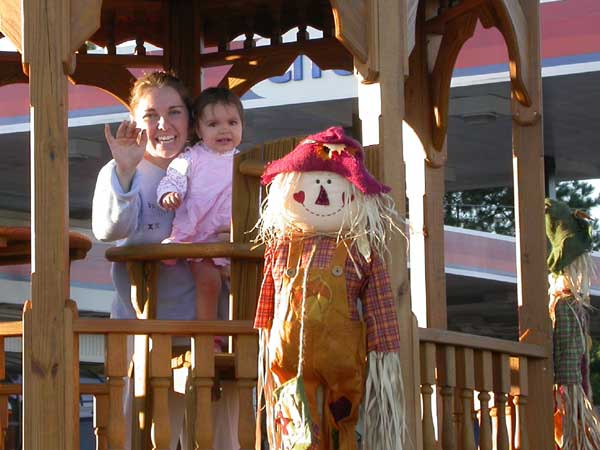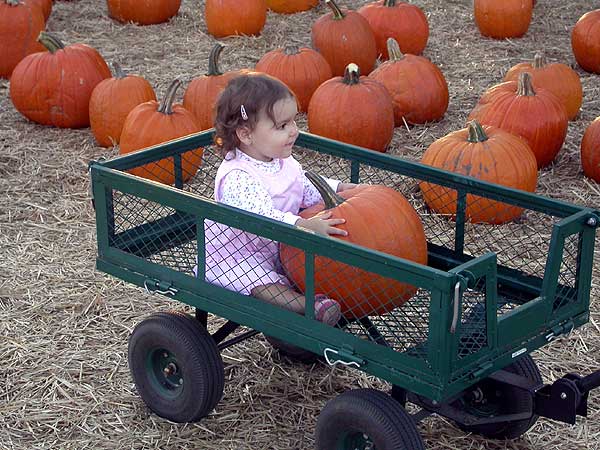 After a leisurely morning and a trip to the Express Lube for our 6,000 mile oil change (yes, I realize it's supposed to happen more often than that), I headed out on nothing short of a biking adventure. Absolutely beautiful fall weather, a little on the breezy and chilly side, but awesome nonetheless. I've got a bazillion pictures and video to share, but I'll limit myself tonight to just these three pictures. Check back sometime in the next couple days to hear more about this awesome adventure.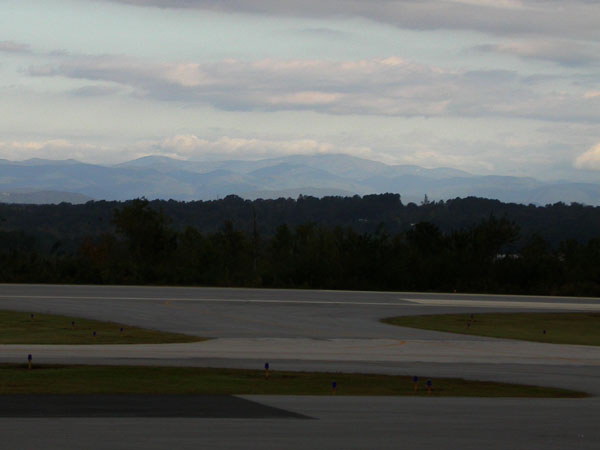 Beautiful South Carolina and North Carolina mountains. I drove Kristine and Analise here in the morning to the Oconee County Airport just outside of Clemson to show them this beautiful view of the mountains I would be riding in later in the day.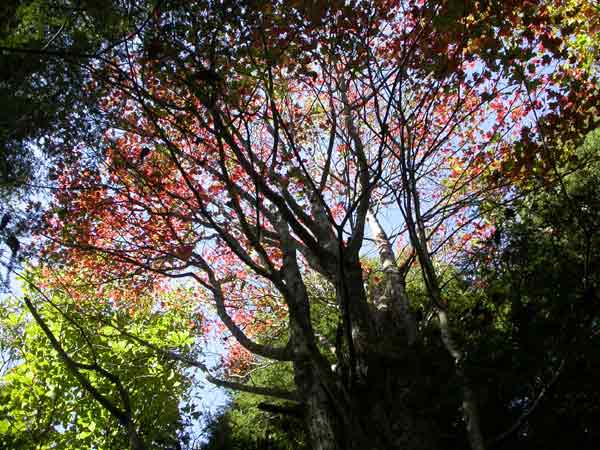 Much of my ride today was through roads lined with trees. This picture is from near the top of Sassafras Mountain.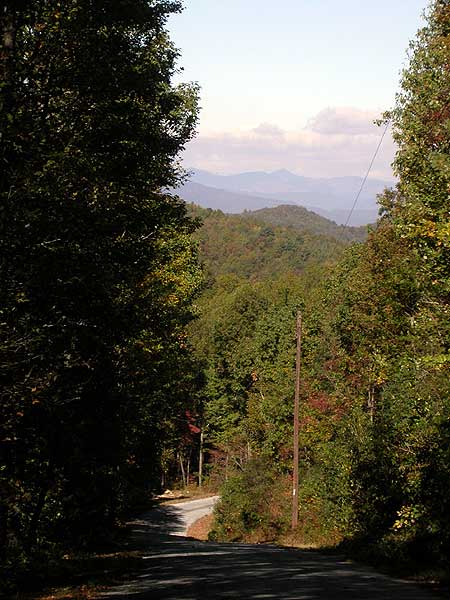 I took this one just after I started my descent back down Sassafras. The road was so steep here that it took me close to 100 feet to stop. It was so steep that I had to weave back and forth across the road to cut off some of the steepness while simultateously squeezing the brakes as hard as I could.