23rd March 2009
So we've finally made some space on my computer so I can work on photos, and the kids are happily riding circles in th driveway, so I'm going to try to get caught up 🙂  Three weeks ago we had 70+ degrees on Thursday, tornados and severe weather on Friday, flash floods on Saturday, and a beautiful 3 inches of snow on Sunday.  It was so pretty!  We went to early church and came home to play in it.  Good thing we made the most of it because after our lunch break, we looked back outside at 1pm to find the snow nearly gone.  We threw snowballs, made a snow woman and snow angels, splashed in the snowy puddles from the rain of the day before, and brought a big bowl of snow inside and had snow ice cream.  Gotta make the most of snow here because it might be a few years before we get enough snow to play!
Bundling up to play a bit before church.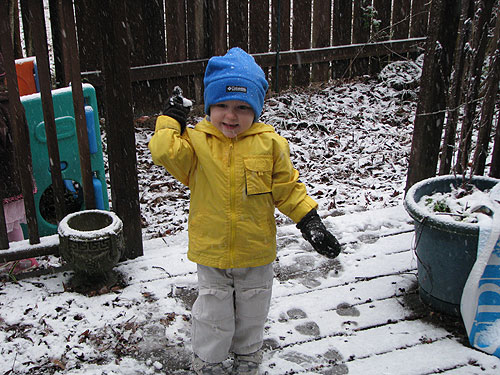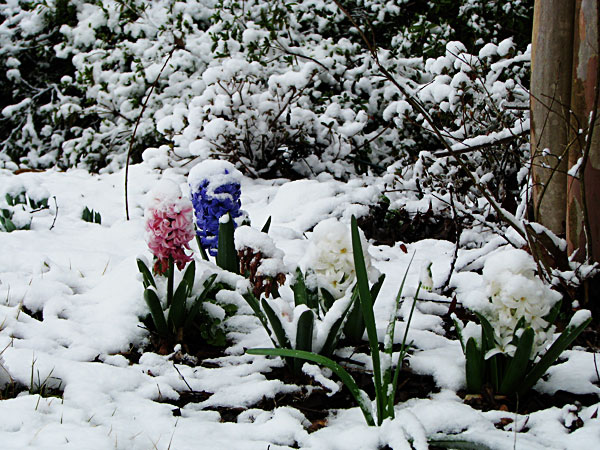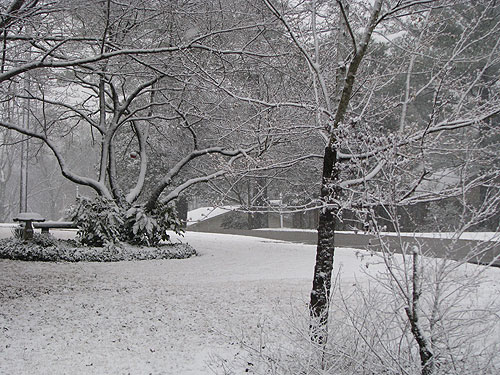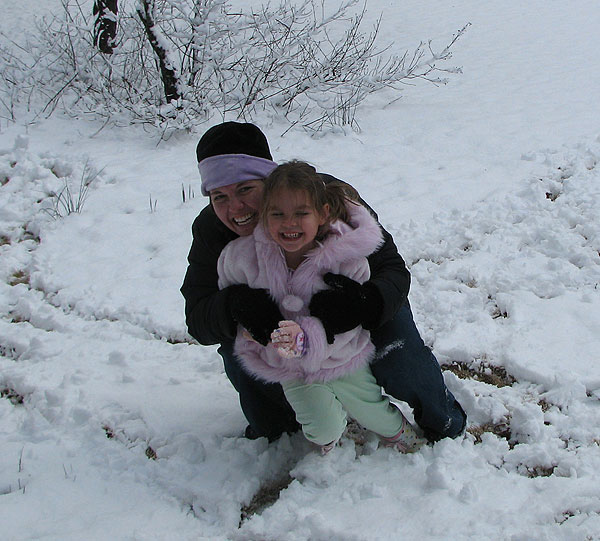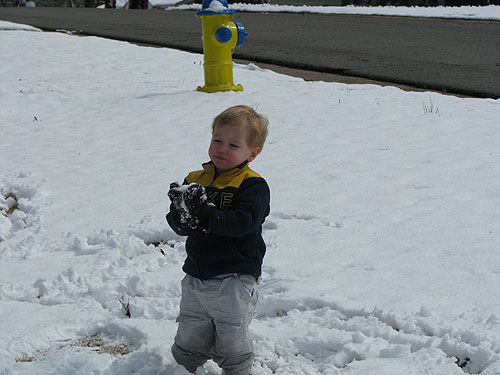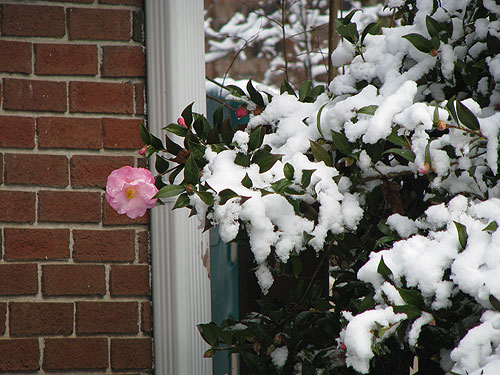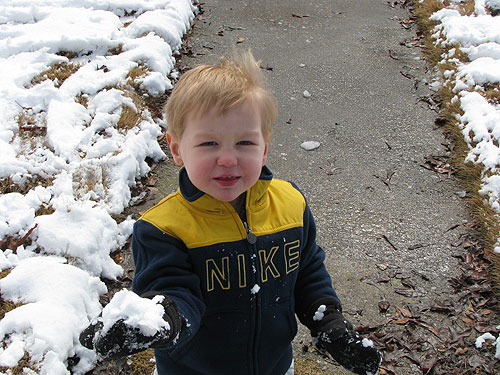 All Josiah wanted to do was eat snow!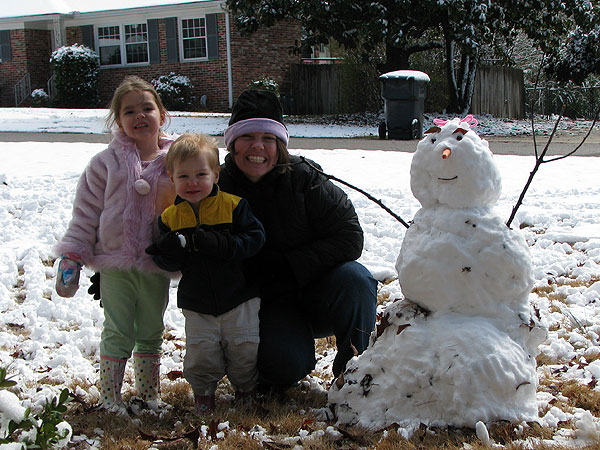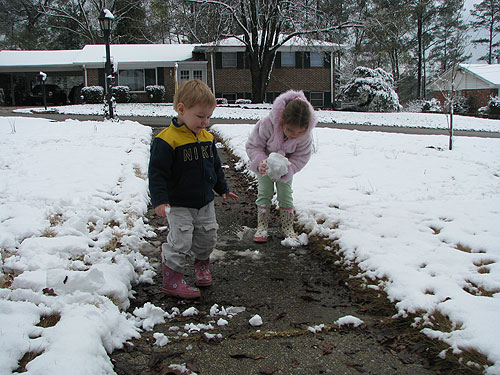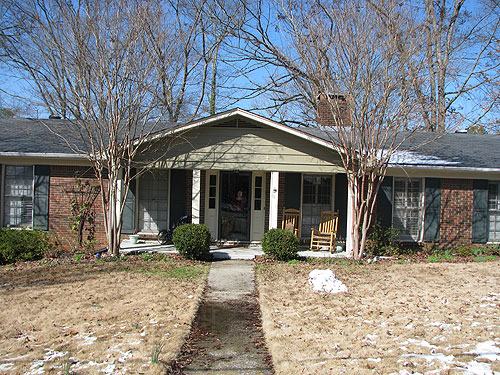 After lunch the snow day was nearly over!