24th November 2005
Kristine went to a baby shower for an expecting mom in our church last week, and inspired by the awesome diaper cake we got from the Haffly's last year, she made this awesome diaper cake, which was a hit at the shower.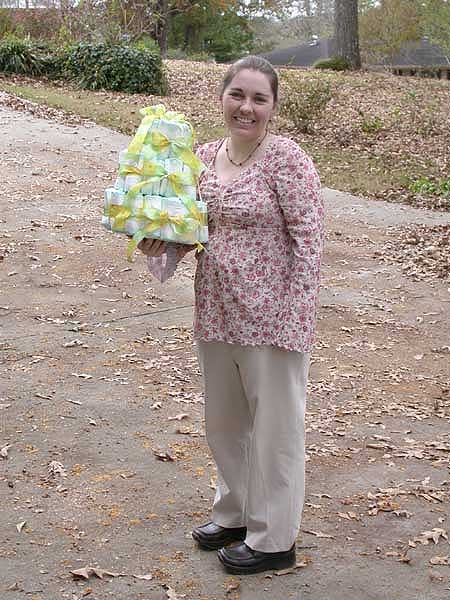 And then these next three pictures of Analise being her darling, adventuresome self. First, holding her baby glowworm close, Analise has been carrying this friend around with her everywhere! We went as a family to go shopping for Christmas gifts to send in a shoebox via Operation Christmas Child. It's become a yearly tradition now, and here's Analise posing with everything that went into the shoebox. Analise also has been challenging herself by trying to stack as many of her "Little People" friends onto her children's bible as she can. Maybe that's what it was like on the Ark! She actually had almost 10 friends at this gathering at one time! Lastly, Analise brought her pumpkin in from outside to join in the fun with Daddy.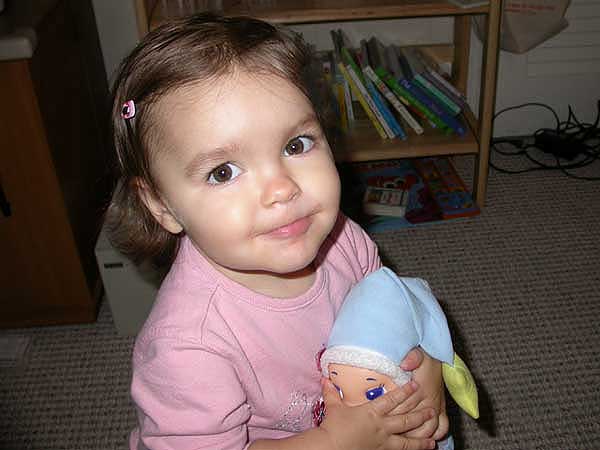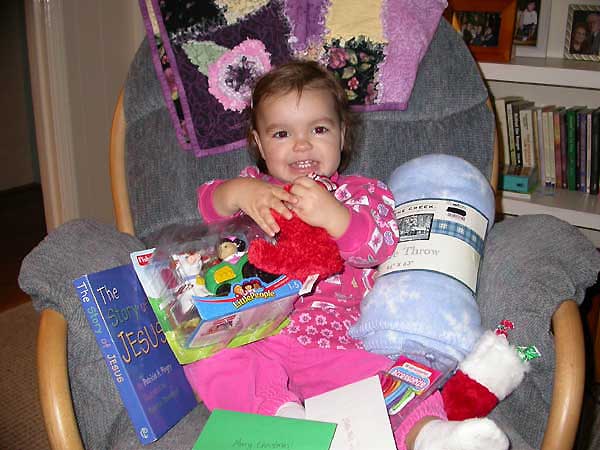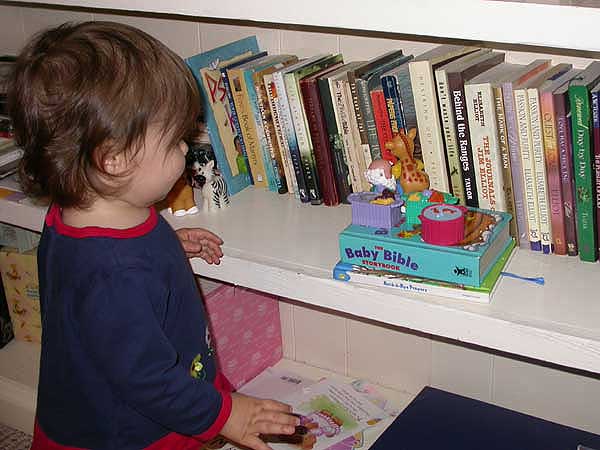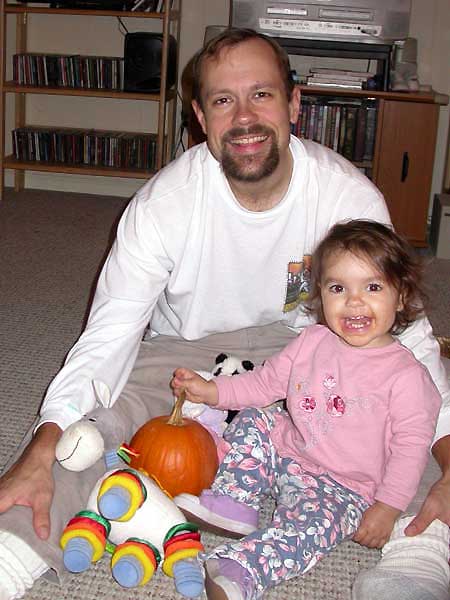 Yesterday, we had a fun time at the Galleria Mall seeing all the Christmas decorations and riding the carousel. But the highlight of the day for me was taking my family on the glass elevator ride in the attached office building. Hope you enjoy the pictures and video below!
HAPPY THANKSGIVING ALL!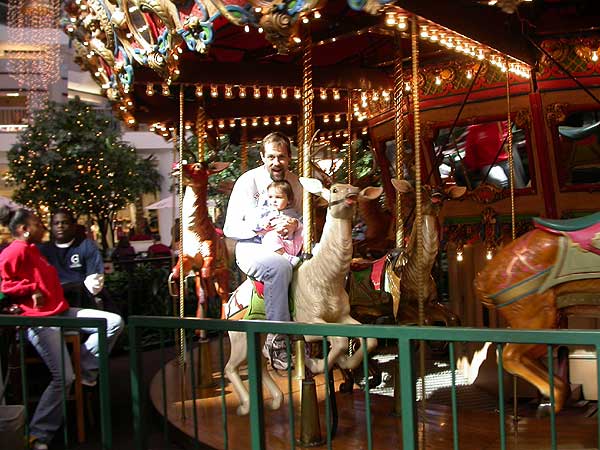 This view below is from the glass elevator on the 17th floor of the office building attached to the mall. If you look just to the left of the highrise Wynnfrey Hotel in the foreground, you can see a strip mall. This used to be a cement plant, and we used to ride our BMX bikes back behind the cement plant up a hill from which we would sit on rocks and watch them build the Galleria! My parent's neighborhood where I grew up is located in the forest behind the strip mall. Isn't it sad how these days, builders just chop down all the trees when they build a neighborhood? I'm glad when they built our neighborhood they left so many (probably 80%) of the original trees. Today, I'd expect they only leave about 20% of the trees (if that much) around the border of the entire neighborhood. Sad, sad, sad. If you are wondering where Kristine, Analise, and I live now, the general area is indicated by the green arrow. My parents live somewhere near the red arrow.