10th December 2005
Yesterday was my last day of teaching for the Fall 2005 semester at Samford. It ended with a bang as I also gave a presentation on Research Proposal Writing to our department and to scholars participating in the BACHE Scholars in Computer Science program. The talk went really well! Below is a picture of the group after my presentation and also a picture of all the food that I bought at a nearby store and carried back on my bike. There are four 2-liter sodas inside the backpack along with two fresh fruit containers!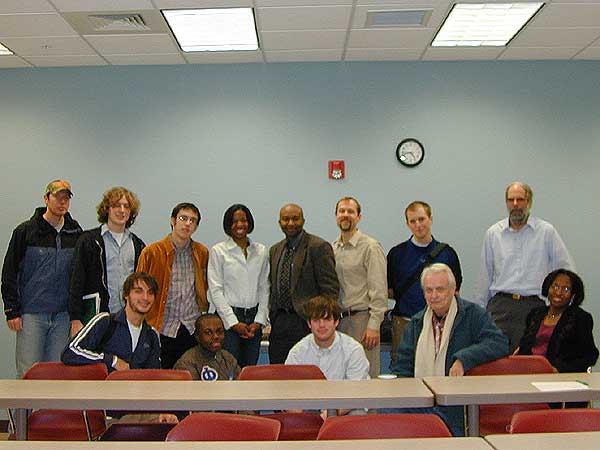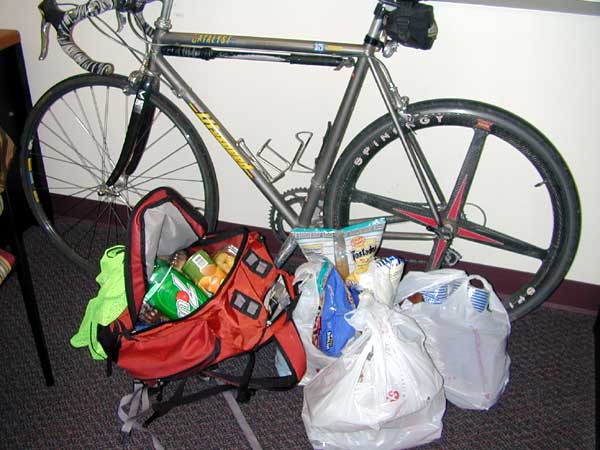 Other things happening here at the end of the semester … Kristine came to pick me up one evening and listen to the Samford bells, and as I was taking the elevator down to meet her outside, there was a spectacular sunset visible all the way down the hall, through the open door in a classroom, and out the window of the classroom. It was amazing — as if everything was on fire!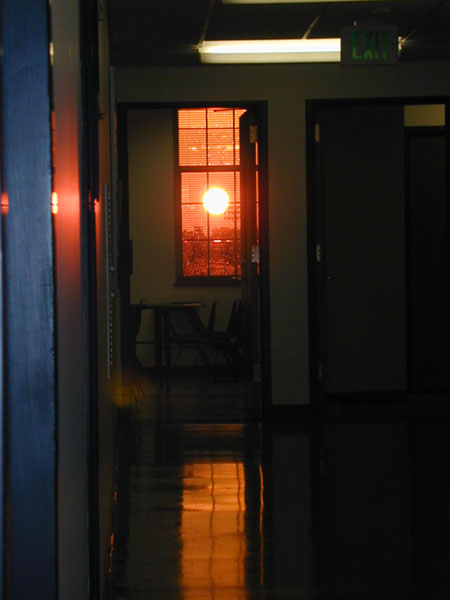 Lastly, it has been unusually cold at the beginning of December. On my bike ride in on Tuesday at a brisk 22 degrees, my water bottle was beginning to freeze. I took this picture below of the ice inside my water bottle after I had been inside the building for close to five minutes!