7th October 2009
I'm wayyyyy behind on posting pics, but hopefully this will bring a smile to Grandma Sandy's face!  I always look forward to her extended visits during the summer.  We have fun with the kids, and she's a great motivator to get little projects done around my house.  Here's some cute pics of her and the kids, as well as a couple of the projects we finished.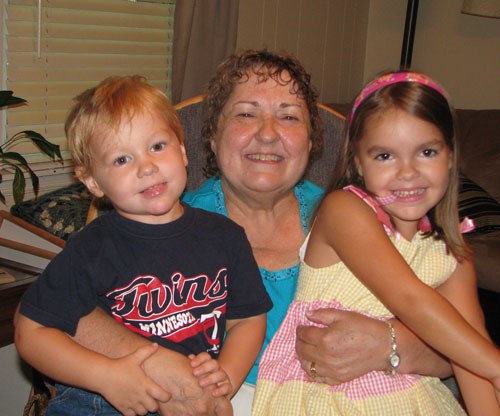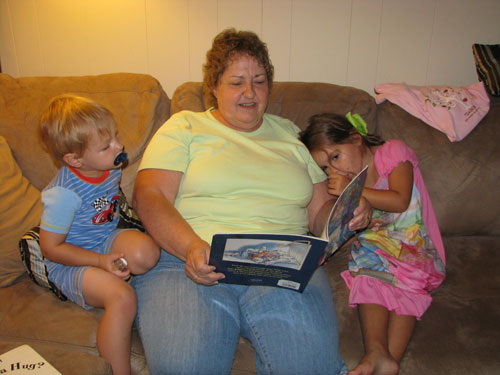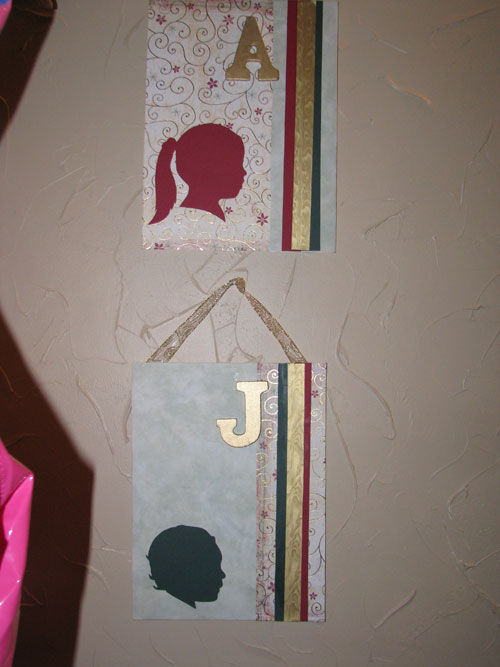 I've had this project half-done for a YEAR now, and we finally finished it.  These silhouettes are from this post, and I'm really pleased with how they turned out! My friend, Jane, also did a set of these for her girls when I was in Nicaragua.  A fun keepsake project!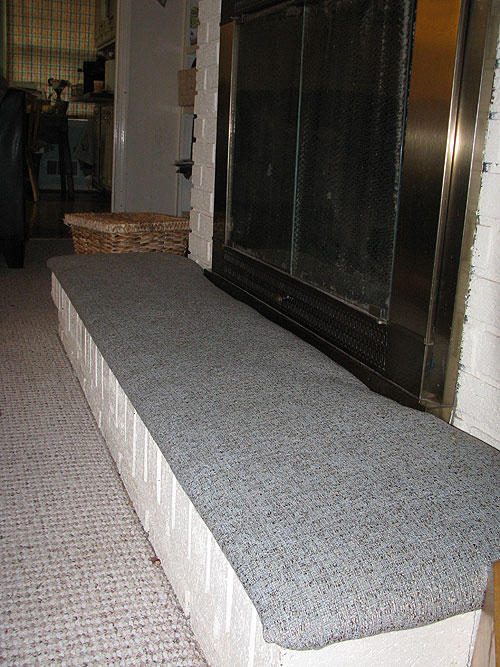 We finally took down the jail (cute baby Analise pic alert in that link! AKA the hearth gate that blocked the fireplace), and mom helped me fashion a simple padded bench.  The fabric matches the pillows on the couch… and it will not show crumbs/dirt 🙂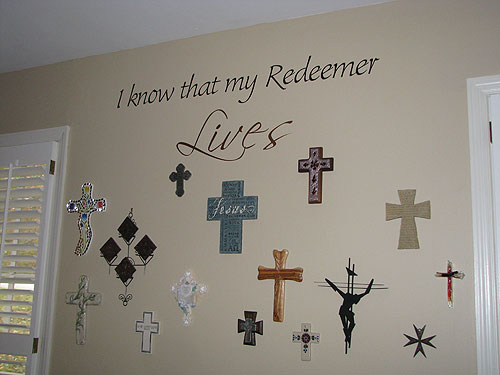 We also put up a custom wording from Upper Case Living that I ordered last year.