14th November 2009
Each November, Brian attends a conference in beautiful Gatlinburg, Tennessee.  We always look forward to the fun family atmosphere of the small town, the beautiful Smoky Mountains, and the first taste of winter and snow.  This year we got to go without kids!  What a treat!  And this year it was warm enough to walk around in a short-sleeved t-shirt instead of bundled up in my winter wear.
Brian presented (and staffed and organized!) at the conference, so it was definitely a working vacation for him.  I, on the other hand, slept late, watched Food Network for hours (don't have it at home!), and walked around the bustling downtown.  I enjoyed watching Brian's presentation, though many of the details were above my head.  He sounds like a genius to me 🙂
Brian headed out early Saturday morning to ride from Gatlinburg in the valley up to Tennessee's high point, Clingman's Dome (a leisurely 20 miles with 5,000 feet of climbing).  After we had breakfast, we drove up there, and climbed up the overlook at Clingman's.  Gorgeous Smokey Mountains as far as we could see!
I tried to post these pics from my iPhone on Sunday afternoon while we were driving back, but I hit a couple snags.  Actually, I typed all the text out with my thumbs and lost it… twice.  But here's the iPhone glimpses of our trip!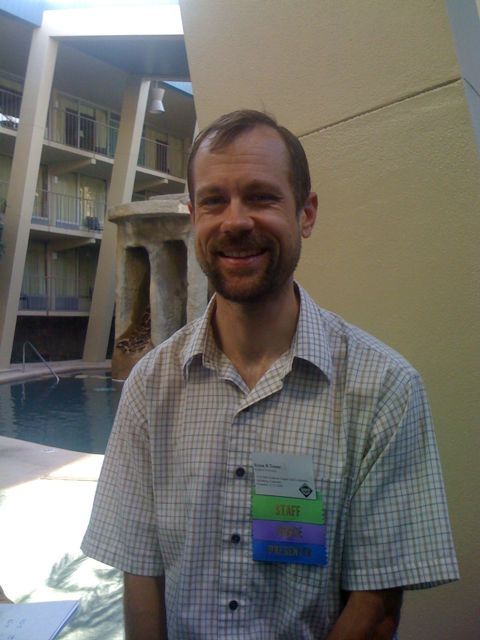 My handsome smart-talking husband.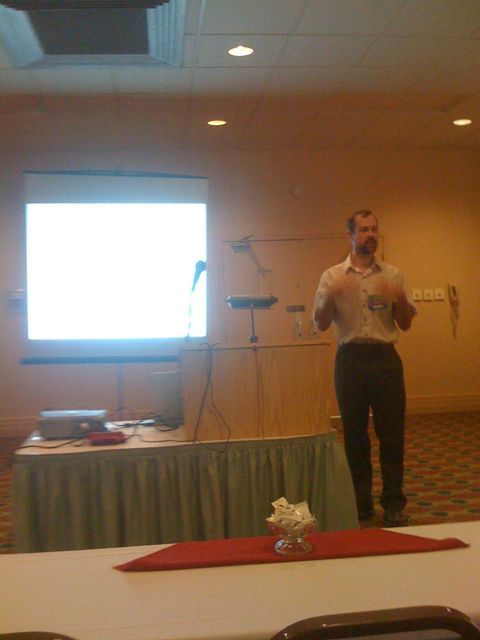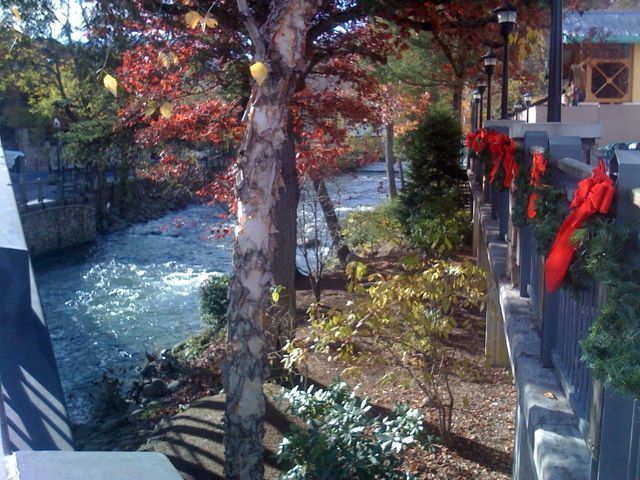 The river in downtown Gatlinburg.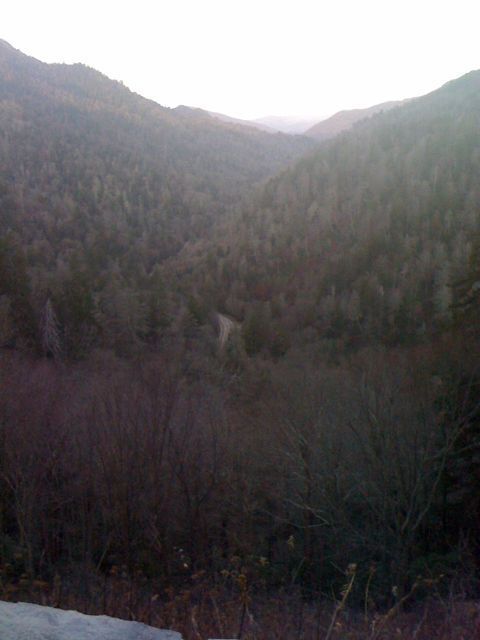 The rest of these photos are from Brian's ride up the mountain Saturday morning.