23rd November 2009
For the 5th year in a row, I've had the joy of helping the kids pack shoeboxes for Operation Christmas Child.  We shopped, wrapped, packed, and prayed for our boxes this week, and finally dropped them off at a local church on Saturday.  Very slowly, the kids are learning to think beyond themselves, and it's a treat to walk them through this process.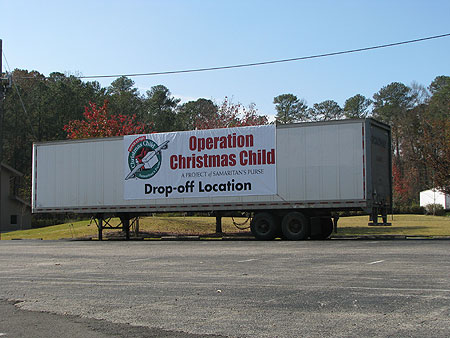 It's fun to imagine this trailer packed full of brightly wrapped shoeboxes bringing fun, love and joy to children around the world.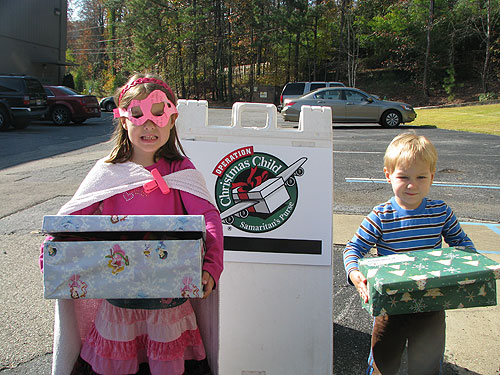 My little sweeties.  Analise is dressed as one of the Barbie Three Musketeers with the cape, mask and (not shown) sword.  Josiah can barely keep from dropping his box.  He does have Musketeers clothing, but didn't insist on wearing it.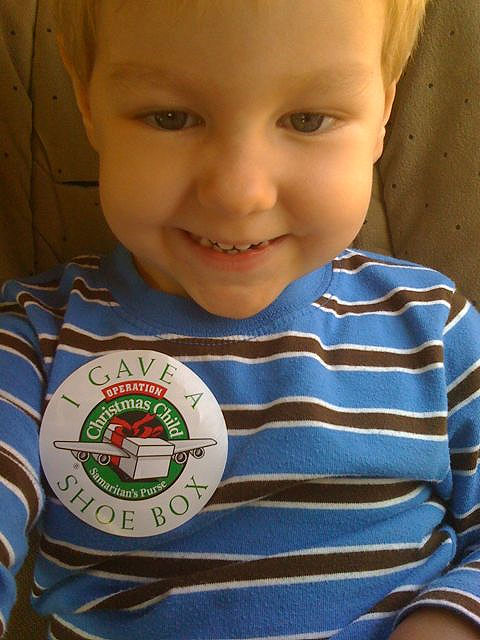 A look back… when Analise was 17 months old (2005)