20th June 2006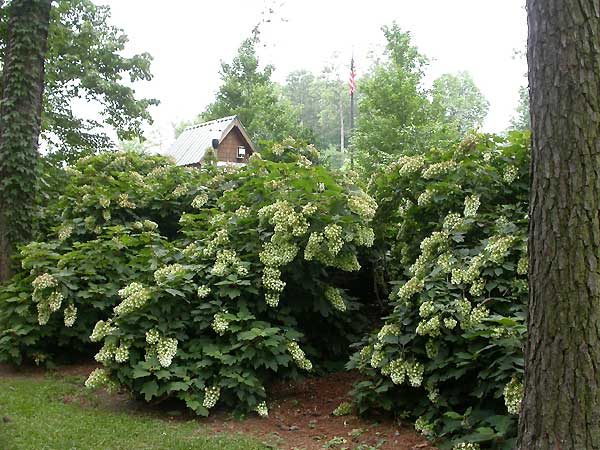 I'll apologize in advance that this blog might not be as interesting as the one I wrote in my head during my shower 2 days ago (yesterday was too busy for a shower!). But every time I get a moment I could blog, I decide maybe I'd be better off snagging 15 minutes of rest on the couch before Josiah decides he's hungry again. He's one hungry little boy, eating every 1 1/2 hours or so. But he's great at night, sleeping 3 1/2-4 1/2 hours, so I can't complain. Anyway, now that I'm sitting here in front of the computer, I can't quite remember the interesting blog I had created in my head, but I've got a few tidbits to share.
Hide and Seek – sometimes fun, sometimes not
Analise has been enjoying hide and seek lately. Brian's great about playing with her, and she usually hides in the laundry basket or under a table or blanket when she plays with him. Occassionally, when she plays with Grandma, she'll hide in the closets. She's a good hider – very quiet! This morning, though, as I was checking email and my mom was in the kitchen working on breakfast, Analise was playing in the other room. Brian and Josiah were still asleep. It got very quiet, so after a couple minutes, I went to see what she was up to. No Analise. Mom helped me look, and we called all around, not finding her. The doors were all still locked, so I KNEW she couldn't have gone anywhere, including downstairs. We started checking the closets, but still no Analise. By this time, Brian was slightly panicking with us and searching. Finally, my mom looked underneath the changing table, which has a curtain hanging around it. There she was, thankfully, quietly hiding. *SIGH* Already too much excitement for my morning, and it's only 9:30am!
Sleep Jealousy Disorder
Ok, I'll admit it right now. Yes, Brian, I have Sleep Jealousy Disorder, or SJD, as you call it. It's a painful condition brought on when one spouse is getting more sleep than the other. Key symptoms are extreme fatigue and crabbiness when the spouse is sleeping and the affected person is not. Quite often, the affected person unreasonably would rather the spouse not sleep, just so they can share in the misery. I am the affected person. I think, personally, I'm doing pretty well at managing it and minimizing my crabby moments. And I will admit, Brian rarely shows signs of SJD, even when he's up at 5am for school and we're not. He's a better man than I. Hopefully, our sleep deprivation will be short lived and little Josiah will be a better sleeper in the long-run than his sister. *fingers crossed*
Outings
I'm proud to say we've been out and about several times in the 10 days since little J arrived. I'm feeling FAR better than I was at this point after Analise arrived. I'm sure that's due to the fact that this labor was 4 hours, compared to Analise's 32 hour marathon. And breastfeeding is 100% easier with Josiah, thankfully. Saturday, we visited the Blue and Black Festival, at a farm south of Birmingham. Fresh blueberries and blackberries, a petting zoo, ponys and homemade desserts made it worth it, in spite of hot weather. Our outings, though, are interesting, in that our mid-size Nissan Altima makes fitting 3 adults and 2 car seats nearly impossible. Brian biked to the farm, and we just barely all squeezed in for the ride home. Sunday, little Josiah experienced his first bike race. We had a great time cheering Brian on. Yesterday, we visited Aldridge Gardens here in Hoover to see the beautiful hydrangeas in bloom and look at the turtles and ducks. (See pictures at the end).
Visits
It's a busy month for us… my mom is here for another 2 weeks. She was scheduled to arrive on Thursday before Josiah was born on Friday, but her flight was cancelled, and she didn't get here until 10 minutes after he burst into the world. It's still wonderful to have her here. My dad is flying in today for 5 days, and we're excited to show him our home and the beautiful city of Birmingham. There'll be pictures of our adventures later this week!
A little bite of heaven
We've gotten some great baby gifts this month. But I have to note one of the sweetest gifts, literally. My dear sweet friend Dena sent us a chocolate-chocolate-chip cheesecake from Cheesecake Heaven in Green Bay. YUM! Cheesecake Heaven provided the cheesecake for our wedding, and Dena brought them all the way from Green Bay to the wedding. What a sweet treat to be surprised with this week!