9th October 2006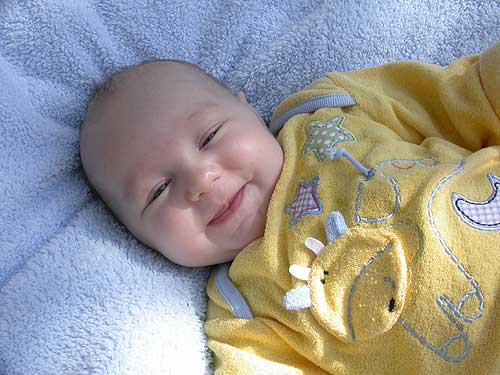 Yes, 2 posts in less than 24 hours. I'm trying to recpature some of the readers who I've probably lost with my infrequent posting over the last month. Nothing draws 'em in like cute kid pictures… So here you go!
Josiah is 4 months old today! Amazing. I can't believe how the time has flown since June 9th (click for a recap!). It's truly mind boggling to think how much they change from birth to 4 months. I love watching his personality develop. He's a very mellow boy. He likes to be close to you, and still chooses to fall asleep snuggled on my chest, probably ingrained from his first moments snuggling on my chest just minutes after he was born. He's still got beautiful blue eyes, and I think they may stay that way. Both Brian and Analise have brown eyes, and mine are greenish, though Aunt Kat (my sister) and Uncle Matthew (Brian's brother) both have blue eyes. He loves to smile a big open-mouth smile. He'll laugh if you kiss him in the right place. He loves to bounce around in his jumper, and he likes to make howling cat noises just to hear himself… or maybe to make sure we're not forgetting he's here?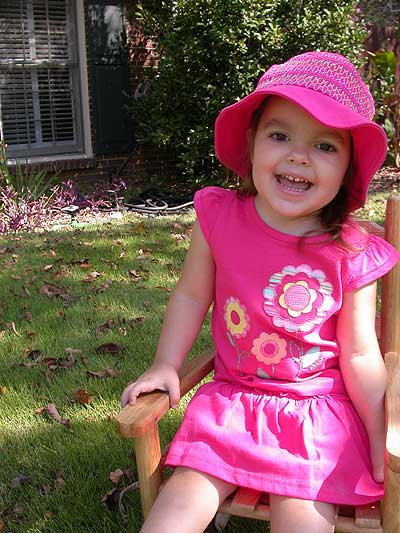 We had some fun this morning in the fall sunshine. Analise was a good sport, and I thought I'd include all the pictures of her various faces while trying to get a "good" smile. She's quite the cutie today!