20th February 2005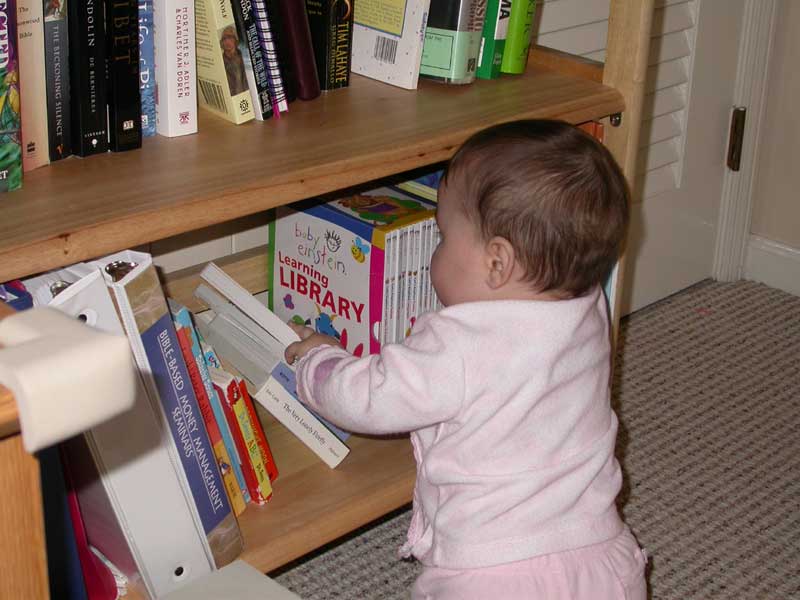 Analise has been keeping busy getting into everything:) She's crawling all over, her favorite destination being out of the den into the kitchen. She also enjoys the bookcase,
see above
, where she'll pull herself up to standing. Then she proceeds to take books off, one at a time. She's just recently decided to move UP a shelf to my books, which she finds to be more fun to EAT than her board books.
I'm relieve that we're finally over the teething and mobility problems, and Analise is napping and sleeping very well. She even sleeps through the night (at least until 5:00am is through the night by my standards!).
The pictures, below are of her latest accomplishment – climbing stairs! Life is never dull, and I'm sure walking isn't too far down the road…