18th May 2007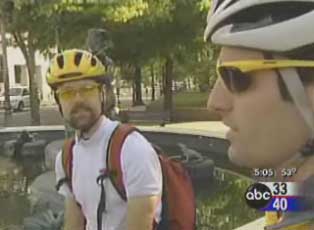 Check out this video on abc3340, one of our local TV Stations. Click on the picture to see the video.
This footage is from last year when I did the ride. There was only three of us then. This year there were about 30 cyclists.
Maybe they'll have the interview with me from today posted later?