4th June 2007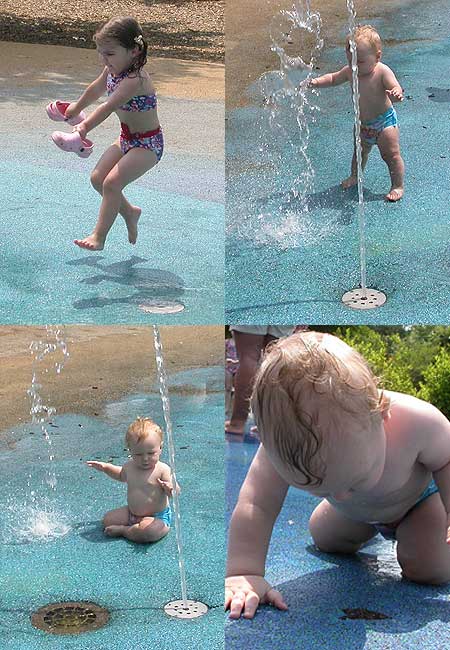 We took a trip to the zoo on Wednesday. Our kids enjoyed not only the animals,
but also splashing around in the fountains next to the food court. Analise was so
excited she ran around in circles. Watch a video of her by clicking the picture above.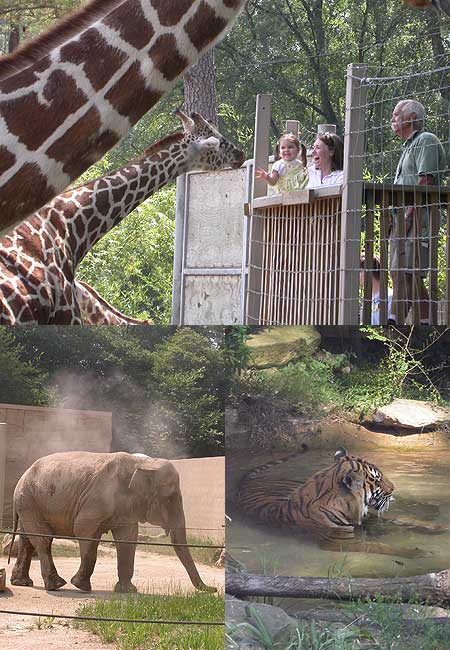 There were some animals to see, and Analise got to feed the giraffes.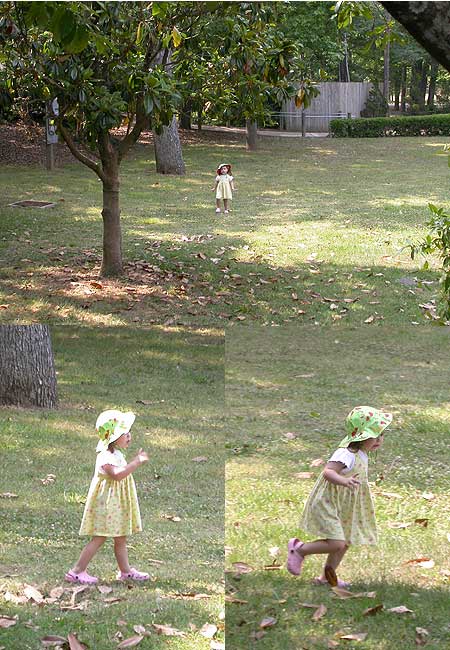 We found the elusive "Analise Animal" near the butterfly exhibit.
She was walking, talking, and just generally running everywhere.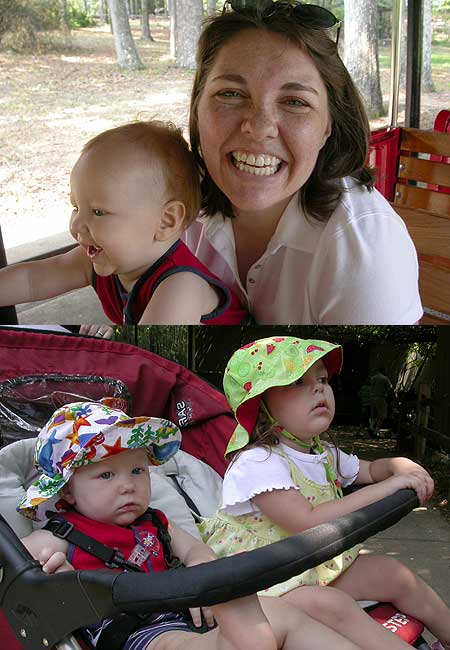 Here's my zoo family riding the train (top) and watching the zebras (bottom).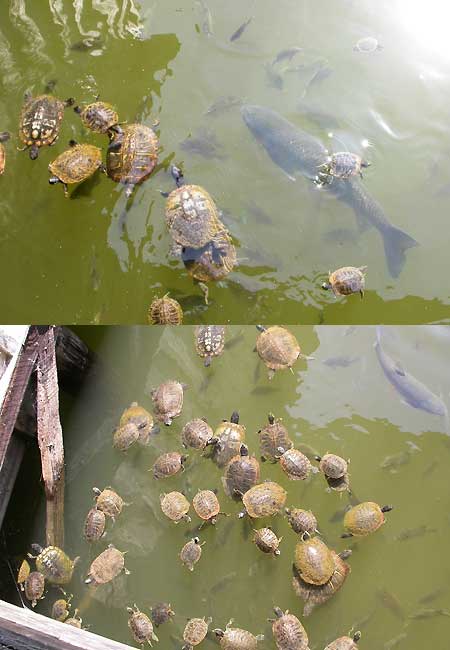 This morning, we went to Aldrige Gardens in Hoover. Look at all the turtles and the "shark".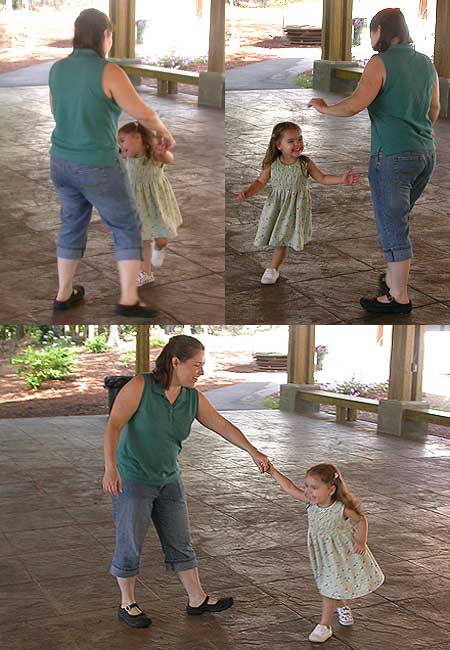 Analise saw this large covered patio area and called it a stage. She and Kristine
stole the show with their dancing. Oh and by the way, Analise's ballet class starts on Thursday!