5th June 2007
So what's been happening around here? Just everyday life… At least Brian is checking in for both of us. We're really enjoying summer vacation and spending extra time together.
It's getting busy around here, though! Analise has been going to the Summer Reading program at the library once a week, and her ballet class starts Thursday. We're getting ready for a big party this weekend. I've got a baby shower to go to on Sunday. Then we start getting ready for a couple-week long trip to Wisconsin/Minnesota, leaving a week from Friday, June 15th. I'm pretty excited to see my family!
Analise and I had a fun little shopping trip together this morning. I never get to go out with just the two of us, and she was a treat. We looked at presents for Josiah, and though she's got HER birthday in mind, we managed to find something she could give him (actually, she said she'd "share with him". We'll have to work on that…). We also found a pretty pink leotard with a silky skirt for her ballet class. She didn't really want to wear it for me tonight, but I finally convinced her to put it on. It was like magic – she loved it and started dancing around like a little ballerina! I'm really excited to see how she enjoys her class.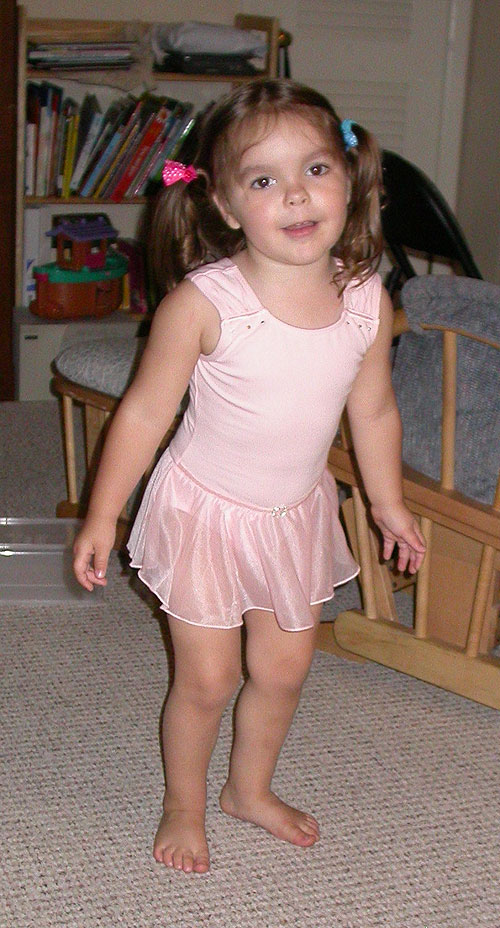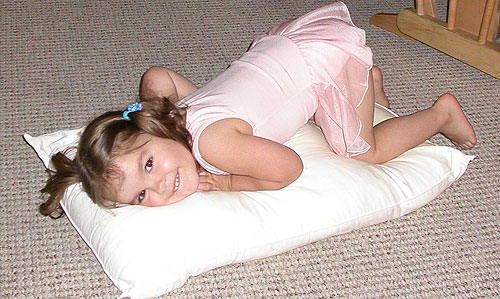 Josiah's a little walking man, toddling all over. He'll only crawl if he needs to get somewhere FAST… like if he hears the bathroom door might be open, he'll make a beeline for the toilet! He's tumbled more times than Analise did, and he's got old bruises all over, and plenty on his head, poor boy. He's gotten VERY opinionated in just the last 2 weeks, and I think his little red-head temper is starting to grow. When we take him away from something or do something he doesn't like, watch out! After trying 2 pairs of Target shoes that just didn't fit right, I broke down and took him to $$$tride Rite to get his foot measured. It's no wonder we couldn't find anything to fit him – he needs a 5-extra wide (there's 5, then 5-wide, THEN 5-extra wide!). Not even the sale shoes at Stride Rite came in his size! We finally picked this cute pair of sandals that he's tolerating pretty well.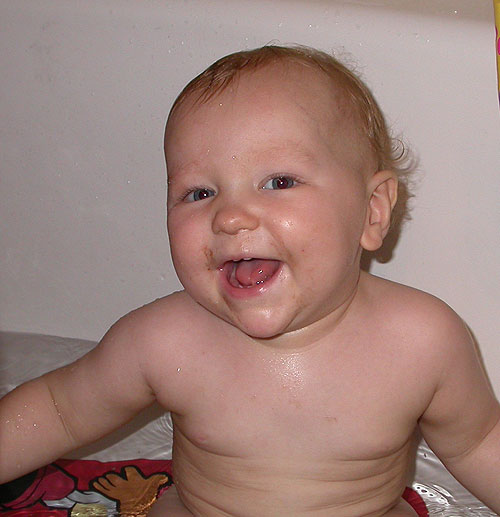 The big news is that our sleeping is improving! Josiah's sleeping through the night about 75% of the time, though he's waking at 5am, ready for the day to start. I'm hoping we can move that back a little… Also on the sleep front, we moved Analise to a big bed, and she's doing pretty well. She's getting up a couple times in the evening, and she's gotten up a couple times at night. All in all, though, I think we're on a good trend in the sleep category!
I spent some time last week getting both Analise and Josiah's bedrooms all in order, after moving the big bed from his room (the guest bed) to hers, and taking down her crib. Finally, both rooms are pretty much "set", after only 11.5 months for Josiah. Not that he's minded. Here's a peek!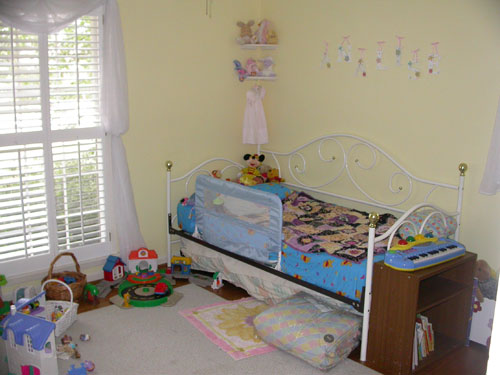 Josiah wakes up from his nap really excited about his room.
He's always pointing at the letters, the maps on the wall, the fan, the pictures.