10th June 2007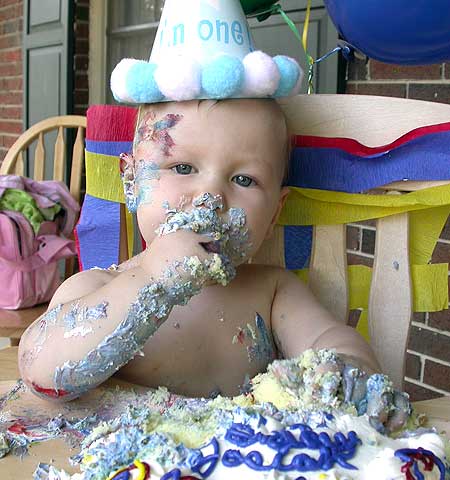 Josiah was excited to make an authorized mess!
Josiah eating cake was towards the end of the day … how did we get there?
Follow the pictures and video below for the whole story of Josiah's first birthday experience.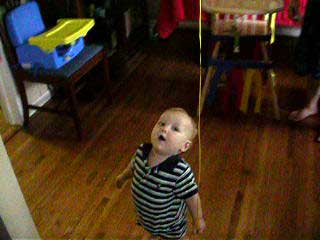 Earlier in the day we picked up 15 balloons and managed to squeeze them
all into the trunk of our car since all the seats inside were already occupied.
Click the picture to watch a video of Josiah wandering through a balloon forest.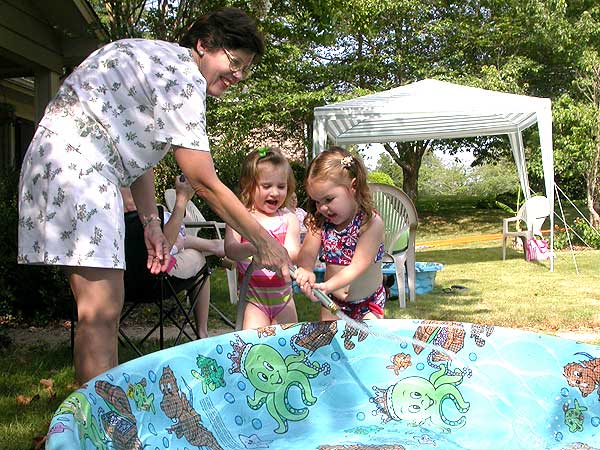 We had lots of fun water activities including "fill the kiddie pool with grandma" before eating cake.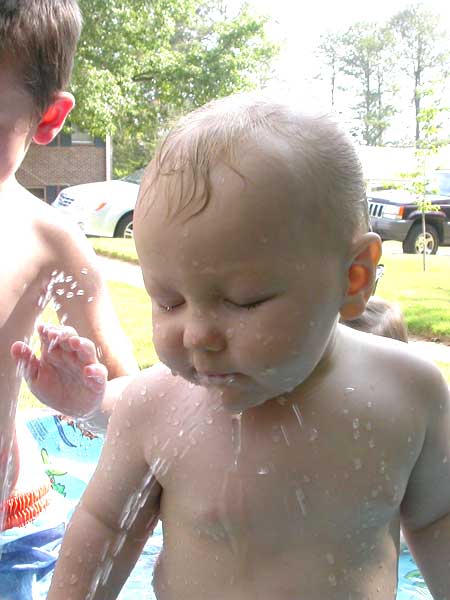 Another game Josiah particularly enjoyed was "splash and drink the water"
squirting from a poolside fire hydrant toy.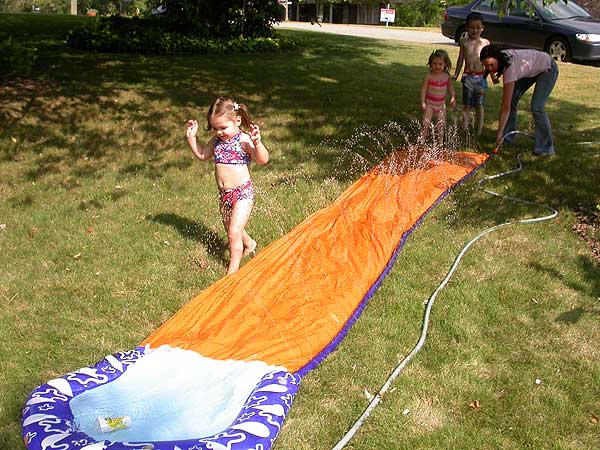 All the kids enjoyed the slip and slide.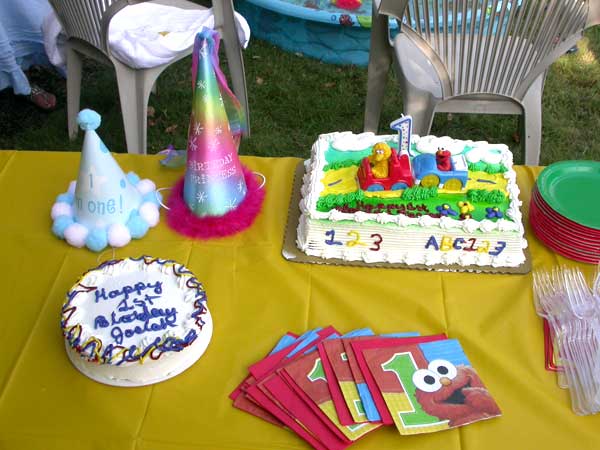 Finally, it was time for the cakes.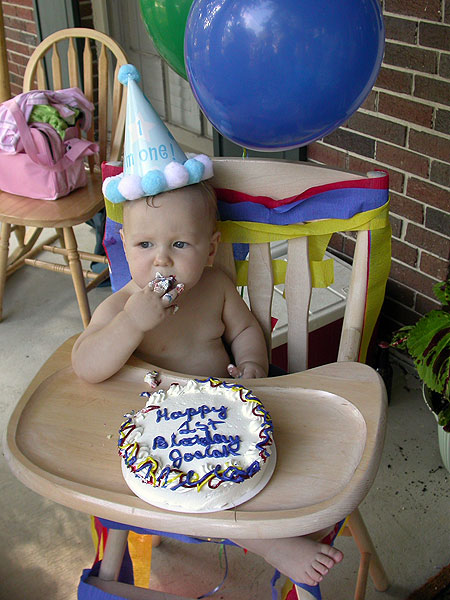 Josiah started out slow as we sang happy birthday to him. Click the picture
to watch a video of Josiah digging into his cake and everyone singing happy birthday.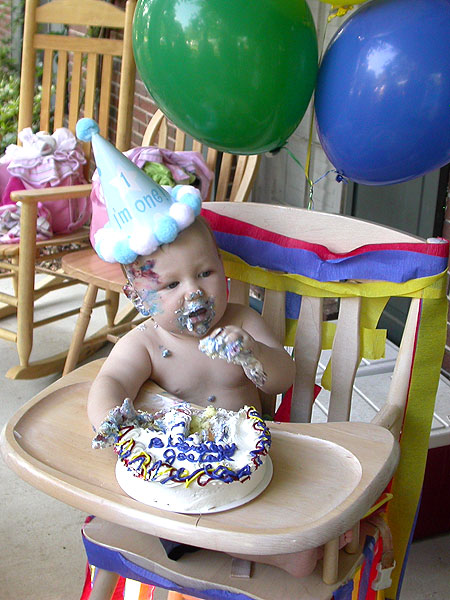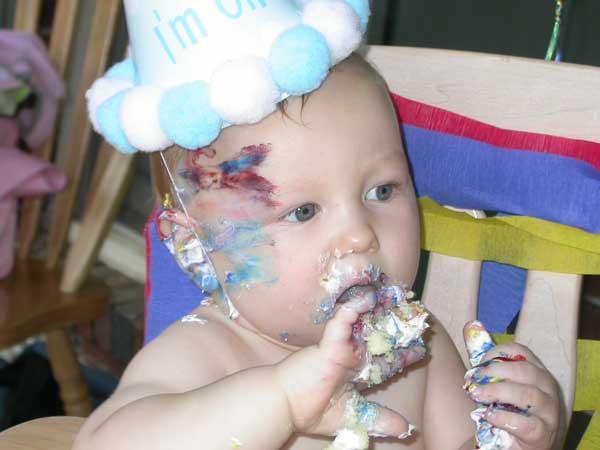 Shortly after really starting to dig in, Josiah wiped his hand
across his ear and face leaving a fun decorative "face painting"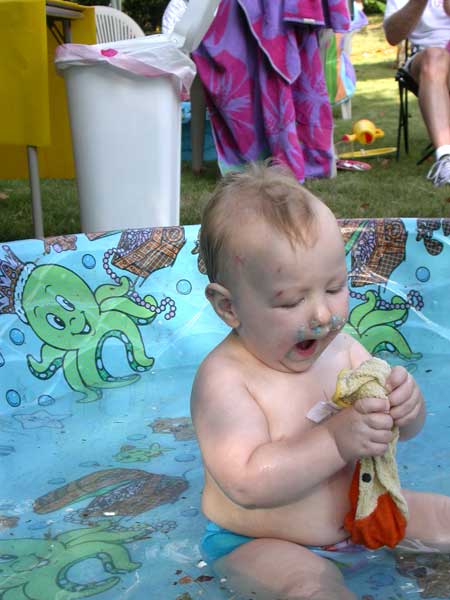 After eating the cake for a while, it was time for a bath in the pool to get cleaned up.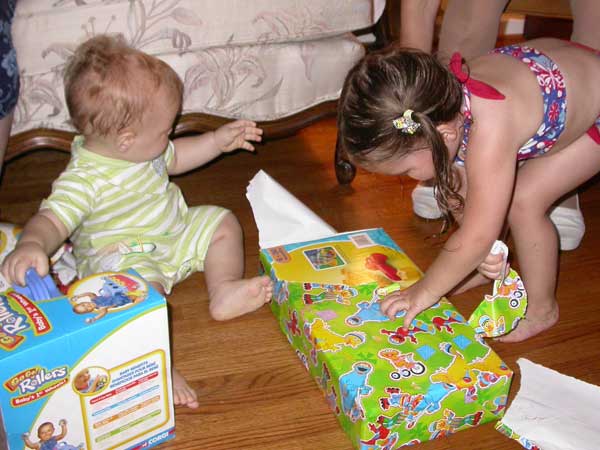 Then it was time for presents. Analise was a whirlwind of help opening presents. Nobody could keep up with her!

Kristine set out a great taco bar spread that everyone enjoyed.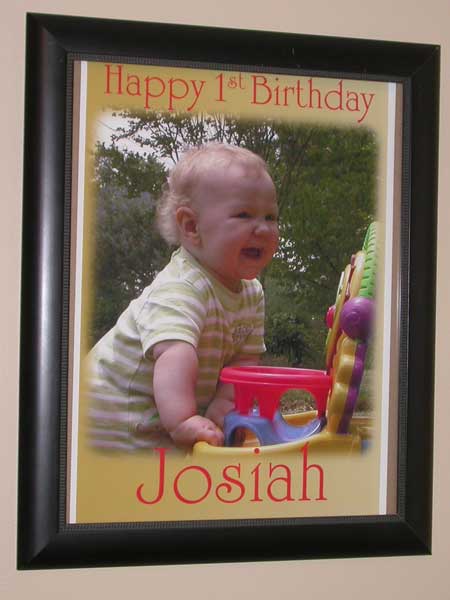 I hung a 13×19" picture of Josiah near the taco bar.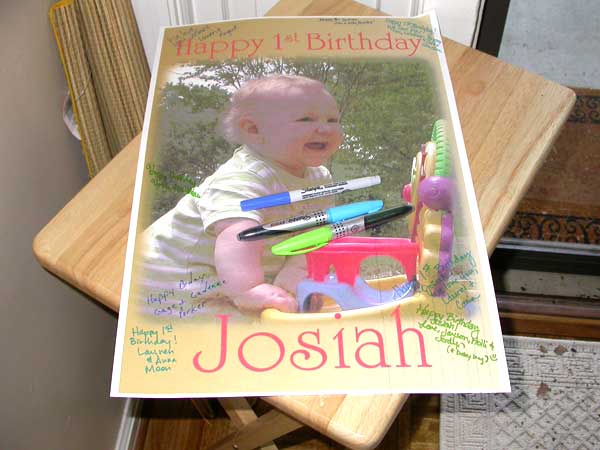 I had people sign a "practice print" of the picture.
Josiah's first birthday party was lots of fun. All the kids enjoyed splashing in the water in the hot weather (the temp was in the mid 90's).
I think the parents enjoyed watching the kids and eating tacos, IBC root beer, and cake and ice cream. Happy 1st birthday, Josiah!